About Suburban Pest Control
Suburban Pest Control is a family-owned and operated company that has been providing service to the Westchester County and New York City metropolitan areas since 1974. We specialize in both residential and commercial pest control so we're able to serve homes, apartment complexes, and businesses.  Over the course of our company's history, our main objective has always remained the same – to provide exemplary service that our customers can count on.
In Business since 1974, See What Experience looks like. Contact the professionals at Suburban today.
Image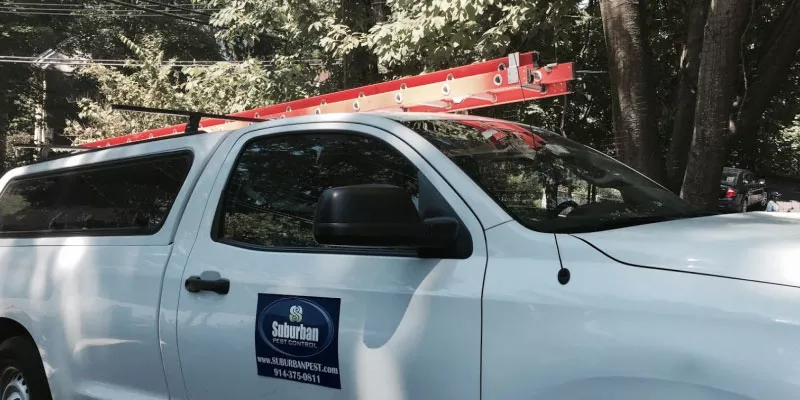 Family-Owned & Operated
Our Mission Statement
"To protect humanity's health, pets, property, and peace of mind through timely and effective pest control"
We know the importance of providing honest and reliable service to the great people of New York. Since 1974, we've always stood by one simple promise:
All services are guaranteed. Your protection is our main concern.
If for any reason you're unhappy with the service that we provided, give us a call. We'll be more than happy to return, retreat, and make things right!
Wait! Have you seen how Suburban can save you money? Our pest control coupons are a can't miss!
Our Core Values
Integrity - We do the right thing even when it's hard or when no one is looking. We are living by the same standards we expect from others. We are trustworthy. When we give our word, others can count on it.
Teamwork – We work well together. We cooperate. We collaborate with each other to get to an end goal. We are always trying our best in any circumstances, making our best effort, and we always ask ourselves "How can we help?" We consider our customers and clients a part of our Team!
Caring – We are helpful and go the extra mile whenever possible. We are attentive, considerate, mindful, and kind. We take good care of others – our customers, our coworkers, and our equipment, vehicles, etc.
Professionalism – We have the skills, good judgment, and exhibit polite behavior that is expected from a person who is trained to do a job well. We know and follow the set of industry standards and exceed them. We communicate clearly. We develop and nurture professional relationships. We value work ethics. We provide high-quality service in the office, on the phone, in the field, and in person, always striving to make it outstanding.
Accountability – We are responsible for our own actions. We do not make excuses. We do not blame others. We know exactly what we are responsible for, and we take ownership of it. We are consistent and reliable.
Our Story
1944 - Founded in 1944 in NYC by Philip Unger, grandfather of our present owner; under a different name Abaco Exterminating (name easy to be found in yellow pages – alphabetically was showing up first!) focused on the service in the cit
1974 – In the Suburbs – In 1974 Suburban Pest Control company was opened by the son of Philip Unger to service suburbs
1996 – Family Legacy – in 1996 Ken Unger, the grandson of the founder started working here after graduating college majoring in Business Administration and Anthropology
1998 – The Union – in 1998 both companies merged after the passing of the original founder
2001 – Current President – in 2001 Ken Unger took over the ownership of both entities growing the company from 7 employees to over 40 today
2011 – Move to Yonkers – in 2011 the Suburban Pest Control location moved from 375 McLane Ave in Yonkers to 60 Runyon Ave
2020 – Surviving the Pandemic – Like everyone else around the world, we faced challenges and setbacks due to Covid-19. By working together like a family, we were able to overcome them and continue to provide the best pest control we can.
Our Pest Control Services
As a local pest control company, we want to offer our customers the most comprehensive pest control programs on the market, as well as offer other services we know are beneficial. Our services include:
As a local pest control company, we want to offer our customers the most comprehensive pest control programs on the market, as well as offer other services we know are beneficial. Our services include:
24/7 Pest Support
A pest control situation can arise at any time, day or night. To counter this, we've put in place a team ready to answer your calls 24 hours a day.
If you're interested in one of our services, contact us today! We'll be more than happy to learn about how we can help!
We offer services for:
Don't see your neighborhood? Give us a call today at 914-368-6872 to see if we can service your home!