Get 10% off the Best Pest Control in Tarrytown
Pest Control in Tarrytown
When you discover pests have suddenly taken over your home, we know how frustrating it can be to try and get rid of an infestation on your own. We've been devoted to providing exceptional pest control in Tarrytown since 1974, so you can sit back and relax knowing the sanctity of your home is in good hands!
As homeowners ourselves, we understand the importance of wanting your pest problems resolved quickly and efficiently. With that in mind, we meticulously designed our Pest Protection program to not only eradicate any existing infestations but also prevent pests from invading from invading your home in the future. With our seasonal Tarrytown pest control program, your home will be protected from a variety of household pests, including:
Ants
Roaches
Bees
Rodents
Wasps
And more!
Save 10% Instantly With Suburban
New customers are invited to take 10% off their initial service when signing up for a yearly program. Want other ways to save? Check out our Tarrytown pest control coupons for other special offers, like saving 5% when you prepay for the entire year!
Image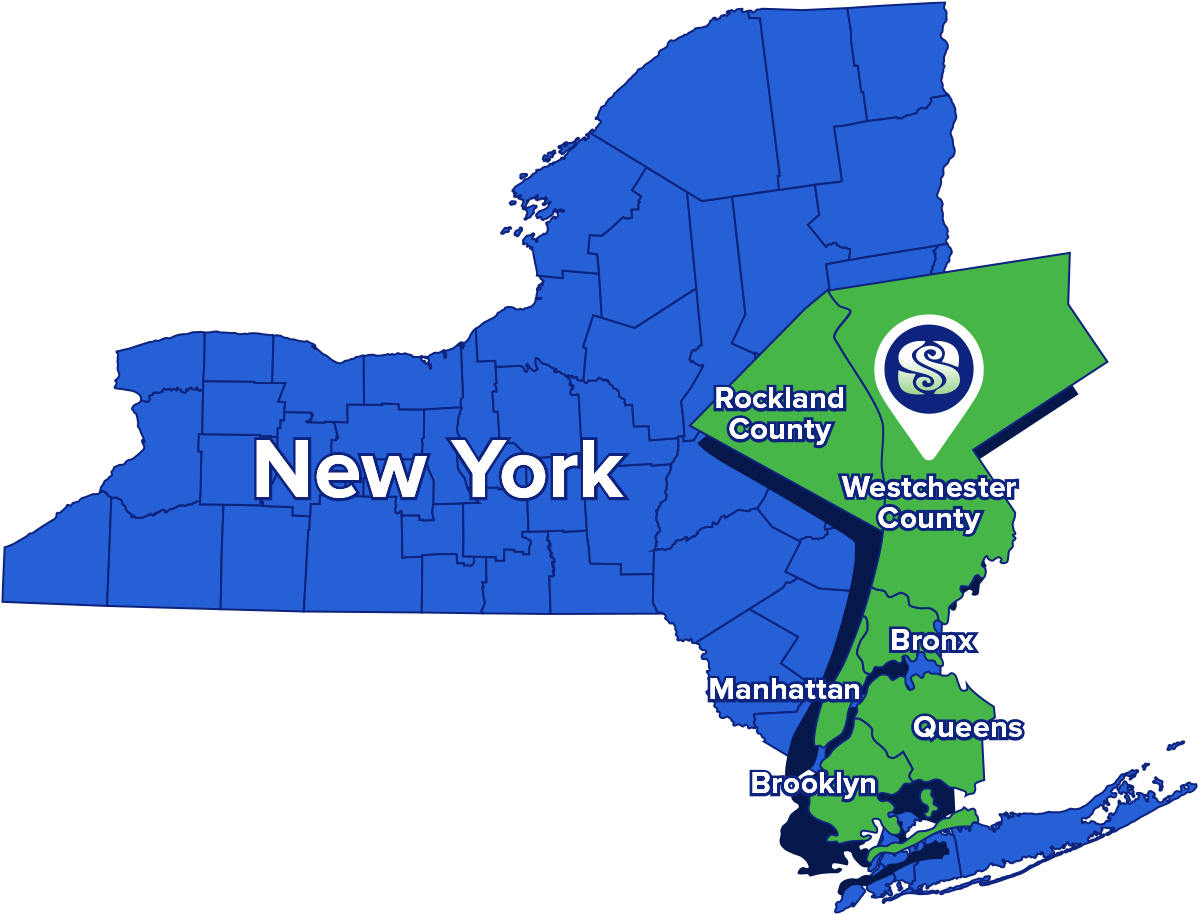 Pest Protection Designed to Fit Your Needs
When you rely on Suburban Pest to keep your home infestation-free, you can expect top-notch service from highly trained exterminators in Tarrytown who care about maintaining the comfort of your home and family as much as you do. That's why we customize our Pest Protection plan to cater to the unique needs of each and every customer. When you team up with one of our friendly exterminators in Tarrytown, you can expect:
An in-depth inspection of your home and follow-up consultation to go over our findings.
A customized treatment plan designed to address the needs of your home.
Four seasonal visits scheduled to proactively treat your property and prevent future pest infestations throughout the year.
Structural repairs to seal off any entry points and keep pests from reinhabiting your home.
Whether you're experiencing a full-blown infestation or simply want to ensure your home has the year-round protection it needs, Suburban Pest Control in Tarrytown is your trusted source for proven results and unmatched customer service.
Rodent Control in Tarrytown
Rodents are destructive pests that can easily contaminate your food and spread diseases to you and your family. Fortunately, Suburban Pest Control can help. We offer rodent control in Tarrytown for 100% rodent removal!
We will get rid of:
Mice
Rats
Squirrels
And much more!
Save 10% on Rat Control and Mouse Control 
We provide top-quality service that's also affordable, saving you 10% on your initial fee! With our professional service, you can get rid of mice in your home or, even, have a trained rat exterminator provide you with the best rat control in your area. Whatever rodents may be hiding in your home, we have the right experts to help you get what you need! 
GET 10% OFF RODENT CONTROL TODAY!
When you partner with us for rodent control in Tarrytown, you will receive:
A thorough inspection of your home to identify rodent type and to investigate areas of infestation.
Family-friendly treatments, including baiting and trapping, for minimally invasive and effective rodent control.
Total rodent removal to completely get rid of mice and other rodents in your home.
Professional tips from an expert exterminator on how to keep your home rodent-free all year long.
Proper exclusion around your home to prevent future infestations.
Your satisfaction, guaranteed
Bed Bug Treatment in Tarrytown
From the itchy bites that bed bugs cause to the harmful diseases, they spread, dealing with a bed bug infestation is an overwhelmingly stressful experience. Fortunately, Suburban Pest Control can help! Our bed bug treatment in Tarrytown keeps your family and pets protected, so you can rest easy.
Eco-Friendly Bed Bug Removal for 100% Satisfaction, Guaranteed!
Your peace of mind is important to us. When a bed bug exterminator visits your home, we use environmentally conscious treatments in addition to safe (but effective) methods of bed bug removal, such as steam vapor and HEPA vacuum systems. We remove all bed bugs from your home for your utmost satisfaction!
GET A FREE BED BUG TREATMENT QUOTE TODAY!
When you partner with us for bed bug treatment in Tarrytown, we will:
Send a bed bug exterminator to ensure the best service.
Perform an in-depth bed bug inspection within your home.
Use eco-friendly treatments and solutions to completely get rid of your problem
Get rid of all dirt and debris leftover from the bed bugs infestation. 
Conduct the best possible service for your satisfaction.
Termite Treatment in Tarrytown
Termite infestations cause American families billions of dollars in damage each year. These tiny flying insects eat through the wood of your house and leave its structure hollow and unstable. Thankfully, our professional termite exterminators are trained to eliminate termite colonies and prevent them from returning. As a family-owned and operated business, we are dedicated to the protection of your pets and family. 
When you partner with us for termite treatment in Tarrytown, we will offer: 
24/7 availability to ensure you always have access to the help you need. 
A thorough inspection for your home carried out by the experienced exterminators on our team. 
Sentricon® Above Ground Bait Stations, an effective treatment plan that brings the bait to the termites, rather than luring them to the bait. 
Preventative treatments to defend your house from future termite infestations. 
100% Satisfaction Guaranteed—if you aren't happy with our services, we'll return to re-treat your home. 
Don't wait any longer—our team at Suburban Pest Control makes termite treatment easy. 
Ant Control in Tarrytown
Are you spotting ants around your home? If you're seeing them now, chances are they've been around for a while. But DIY ant control options often do more harm than good, splintering colonies so that eradication is all the more challenging. If you're dealing with ants, get Suburban Pest Control on the job so we can do the job right the first time.
New York plays host to a variety of ant species. We have been providing ant control in Tarrytown since 1974 and we've learned that knowing the difference is key to effective treatment. The most common species infesting New York homes are:
Odorous House Ants
Pharaoh Ants
Carpenter Ants
Pavement Ants
When you call us, we'll send one of our experienced ant exterminators to inspect your home, identify the ant species in question, develop a treatment plan, and then follow through on that plan to eliminate ants from your home. We also offer recurring services for peace of mind, safeguarding your home against ants.
TAP Insulation in Tarrytown
Here in New York, our cold winters and searing summers can wreak havoc on your energy bills. It's not just the temperature swings that are to blame, though. Rather, your insulation might be at fault for both soaring energy costs AND pest infestations! But when you have T. A. P. insulation in Tarrytown from the experts at Suburban Pest Control you can say goodbye to both. That's because, when you avail yourself of our attic insulation services, you can expect:
Stabilized home temperatures which reduce your overall energy costs across the changing seasons. 
A pest-resistant barrier which protects your attic from a wide variety of home invaders including roaches, beetles, silverfish, crickets, and many more. 
Reduced levels of both mold and mildew. 
A fire-resistant layer protecting a vulnerable area of your home.
An eco-friendly product made completely out of recycled materials. 
And more!  
Our Guarantee
Should pests persist in between scheduled treatments, simply let us know and we'll re-service your home for no additional cost to you. That's our guarantee to you!
Image