Get 10% off the Best Pest Control in Brooklyn
Pest Control in Brooklyn
Here at Suburban Pest Control, we have been providing the best pest control in Brooklyn for nearly 45 years. Our local Brooklyn exterminators are highly-trained and equipped to handle a wide variety of pests including ants, spiders, roaches, stink bugs, bees, wasps, and more! 
Get 10% Off Your Initial Service
Pest control can be expensive, but the investment is well worth it! When you partner with Suburban, we make it easier to invest in your family's safety when you sign up for our yearly program. We're offering an instant savings of 10% on your initial service when you sign up today.
Free Quote— Begin Solving Your Pest Problems!
We offer free quotes on all our Brooklyn pest control services so you can start kicking pests to the curb as soon as possible! If you're looking for affordable pest control with top-notch customer services and professional protection, call Suburban Pest Control.
We also offer discounts on our services. Check out our Brooklyn pest control coupons for more great ways to save!
Image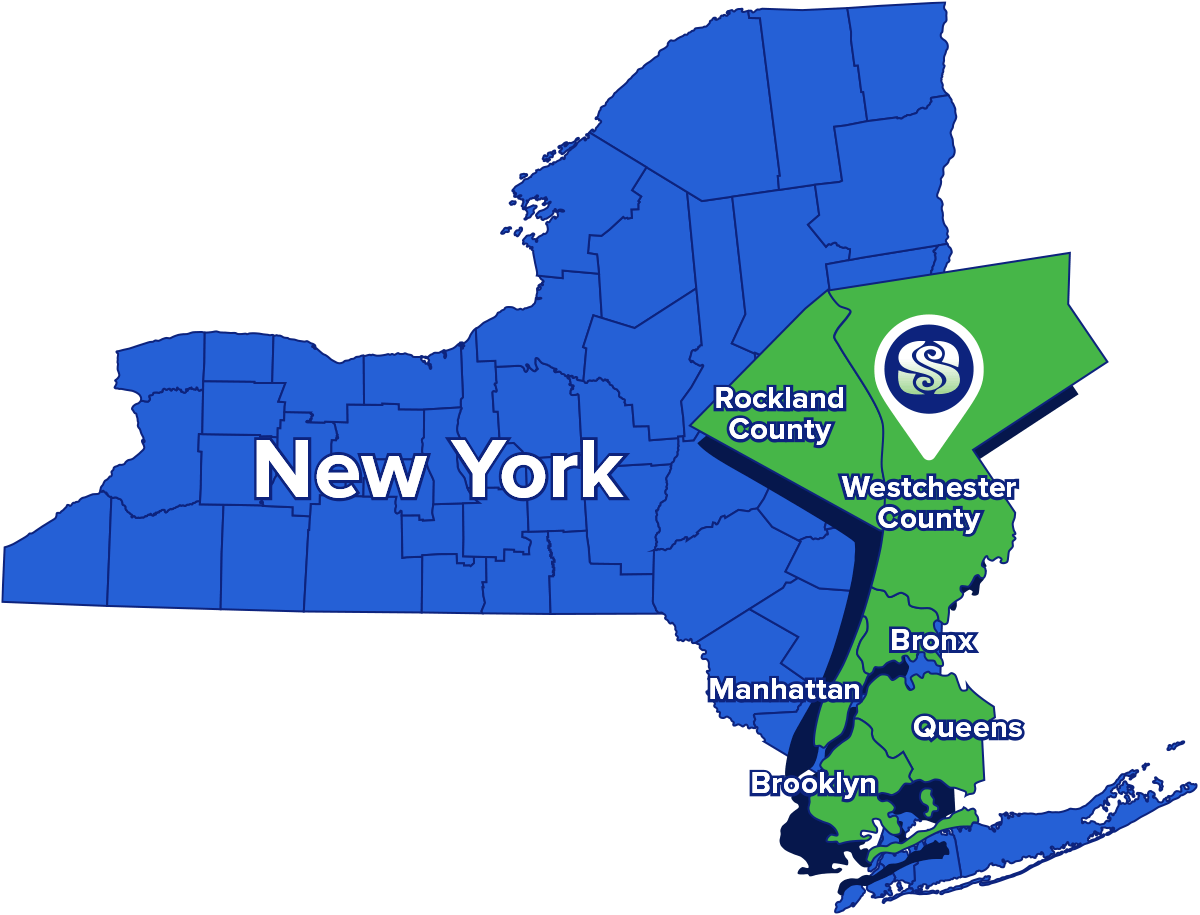 The Partner You Can Trust to Protect Your Family
When you partner with us for pest control in Brooklyn, you can expect:
A thorough inspection and consultation performed by one of our Brooklyn exterminators to identify pests.
A custom treatment plan tailored work for you and your home specifically.
A visit in each season to eliminate current infestations and prevent future ones.
Repair of any structural openings in your home that serve as entry points for pests.
A 100% satisfaction guarantee to ensure pests are gone!
Since we opened our doors in 1974, we've strived to provide exceptional service, not only in your home but also in our office. We are proud to offer 24/7 pest support on all our Brooklyn pest control. No matter the time, day or night, we will have someone available to answer your questions! You can count on our Brooklyn exterminators to keep your home pest free!
24/7 Pest Protection— Never Worry About Pests
At Suburban Pest Control, the goal of our Brooklyn pest control is not only to eradicate current infestations but to also prevent reinfestation in the future. That's why, with our pest protection program, we have formulated an effective plan rooted in years of experience. With this plan, one of our trusted Brooklyn exterminators will conduct quarterly visits to proactively treat your property before a pest problem ever has the chance to arise. Our seasonal pest control in Brooklyn includes:
A winter visit where our Brooklyn exterminators will inspect and treat your attic and crawlspaces to eliminate indoor foraging pests who are escaping the winter elements. 
A spring visit where an exterminator will inspect and apply a treatment via external applications and monitor any potential rodent activity. 
A summer service where we inspect and treat for common summer pests, such as ants, wasps, yellow jackets, sow bugs, and more. 
Finally, a fall visit where we spray to prevent the entry of overwintering pests that want to use your home as a cozy hibernation spot. 
We also have assembled a team of highly-trained exterminators that are on-call 24/7 to solve even your biggest pest problems. When you choose Suburban, you're choosing a partner who will work to make your home your safe space.
Rodent Control in Brooklyn
Worried that rodents may have infiltrated your Brooklyn home or apartment? Not to worry! Here at Suburban Pest Control, we offer high-quality rodent control in Brooklyn that is sure to have mice and rats back out where they belong in no time.
With over 40 years of experience, we have developed a Brooklyn rodent control strategy that effectively eliminates rodents and the threat of their return. So, when one of our expert exterminators in Brooklyn arrives at your home, you can be sure they are prepared to efficiently and safely treat your home.
Keep Detrimental Diseases Away From Your Family
Rodents are dangerous creatures to have in your home. Not only do they cause you anxiety, but they can be detrimental to your home and health. Concerns include:
The spread of viruses including Salmonellosis, Hantavirus, Rickettsialpox, and more.
Contaminated food supplies for both people and pets.
Exposure to fleas and other parasites.
Expensive damage to homes, including the danger of fire due to chewed wires.
If you suspect you have a rodent problem, don't delay! You need to call our Brooklyn rodent control experts! Our technicians know what it takes to get the job done.
Keep Your Family & Home Safe
When rodents have claimed your home as their own, you want them gone as soon as possible. DIY methods can work for a short time, but don't take care of the problem permanently. That is why it is important to seek treatment immediately. With our rodent control in Brooklyn, you can always expect a friendly technician to:
Perform a thorough inspection to determine the severity of the problem.
Bait and trap the rodent infestation.
Remove rodents and sanitize the affected areas of your property.  
Conduct a rodent exclusion process to ensure they do not return.
Termite Treatments in Brooklyn
Worried termites may be affecting your home? If you've left our home unprotected, they could be.
Termites can do a great deal of damage in a very short amount of time, with little to no warning signs to the untrained eye. Often located deep in the wooden structure and foundation of your home, they can be difficult to spot and even harder to get rid of. However, here at Suburban Pest Control, our Brooklyn exterminators are experts at eradicating even the toughest termite infestations. 
Powerful Protection for Your Biggest Investment
Your home is your biggest investment, so you need to protect it! When you choose Suburban Pest Control for your termite control in Brooklyn you can have peace of mind that our expert exterminators will take all necessary measures to ensure every last termite is eliminated. 
All our Brooklyn termite treatments include:
A thorough inspection of your home, crawl spaces, and other potential areas termites may be hiding.
The best treatment options available with a  plan customized to your home's needs.
Follow-up care to implement preventative treatments for long-term protection.
Treat Termites Before They Get to Your Home
If you are looking for a more aggressive course of treatment for immediate relief--we can do that too! We proudly offer the technical Sentricon® Always Active termite system, which has the highest levels of efficiency and speed on the market. 
We offer the Sentricon® Always Active termite system on all our termite control in Brooklyn for those who need the most aggressive treatment option. This system allows our termite exterminators to take the bait to the termites -- instead of waiting for them to come and get it. If you are ready to properly protect your home from termites once and for all, give us a call to learn more about all of our termite control in Brooklyn. 
Bed Bug Treatments in Brooklyn
When bed bugs invade your home or apartment it can quickly turn your dream into a nightmare! Bed bugs are not only one of the most disturbing pest problems to have but also one of the hardest to eliminate. DIY methods can be ineffective, driving bed bugs deeper into your home making them harder to eradicate. That's why, when you see bed bugs in your home, you call on the professionals at Suburban Pest Control for all your Brooklyn bed bug treatments!
Your Family Deserves a Good Night's Rest
Here at Suburban Pest Control, we've been performing bed bug treatments in Brooklyn since 1974. We've developed a combination of treatments and methods that make our bed bug control the fastest and most effective option possible!
Our Brooklyn bed bug exterminators fully understand the urgency of bed bug removal. You can trust that when one of our exterminators arrives at your home they have been highly trained to tackle any issue thrown their way while always providing top-notch customer service.
Our bed bug control in Brooklyn can include any of the following depending on the extent and nature of the bed bug infestation in your home:
HEPA vacuuming to remove 99.7% of bed bugs in the mattress, box spring, and any other cracks and crevices.
Steam vapor system that penetrates deep within your mattress and box spring to destroy any eggs.
Spray treatments directly to the affected area to eradicate the problem.
Encapsulation of our mattress(es) for long-term protection at an additional charge.
Quality Service in Every Season
As the seasons change, so do pest threats; and so do our treatments! We understand that using the same methods year round doesn't work, so we utilize seasonal pest control methods. 
You will receive a custom treatment depending on the time of the year so we can eliminate pests as effectively as possible, and then keep them gone year-round. 
With Suburban Pest Control on your side, you can expect:
Winter Service: One of our Brooklyn exterminators will inspect your attic and crawl spaces, treat for spiders, sowbugs, pavement ants, water bugs, and more. We will be sure to eliminate pests who are using your home as a hiding spot from winter weather.
Spring Service: Our Brooklyn pest experts will perform an inspection and spray the exterior and entry points of your home. We will also apply granular bait to eliminate pests and tamper-resistant bait stations for rodents.
Summer Service: We will inspect and treat for common summer pests such as pavement ants, wasps, yellow jackets, sowbugs, millipedes, spiders, and rodents. Your Brooklyn pest control technician will continue to spray your foundation and entry points, ensuring your home remains pest-free.
Fall Service: Your exterminator will perform an inspection and apply a treatment to prevent overwintering pests that hibernate in your home during the winter. Additionally, we will also inspect and treat your attic and crawl spaces as a preventive measure to stop the invasion of rodents in the winter.
100% Satisfaction Guaranteed
Here at Suburban Pest Control, we don't just focus on bugs - we focus on people, too. We are committed to ensuring our customers are happy at all times. Simply put, we are not satisfied unless you are. 
We offer a 100% satisfaction guarantee with all our pest control services in Brooklyn. If you are dissatisfied with our service for any reason, we will return to your home and retreat for free! We always do whatever it takes to make it right.
Our Guarantee
Should pests persist in between scheduled treatments, simply let us know and we'll re-service your home for no additional cost to you. That's our guarantee to you!
Image