Get 10% off the Best Pest Control in Ossining
Pest Control in Ossining
In the pest control business since 1974, Suburban Pest Control knows how to better protect your home. With our Ossining pest control, we can get rid of pests whenever you need us to - we're available 24/7! We will treat your home for the following pests:
Rodents
Ants
Spiders
Stink bugs
Wasps
Beetles
Roaches
And much more!
Whichever pest and whatever season, we've got you covered. Our pest control in Ossining will always create a customized treatment plan for your needs!
Pest-Free, Guaranteed
When you partner with us, you don't need to fight the pests anymore! We're so confident in our exterminators in Ossining and the service that they provide, that we offer a 100% Satisfaction Guarantee. As a family-owned and operated business, we understand your concern to keep your loved ones safe. Allow us to ensure their safety- call 646-461-8109 today!
Image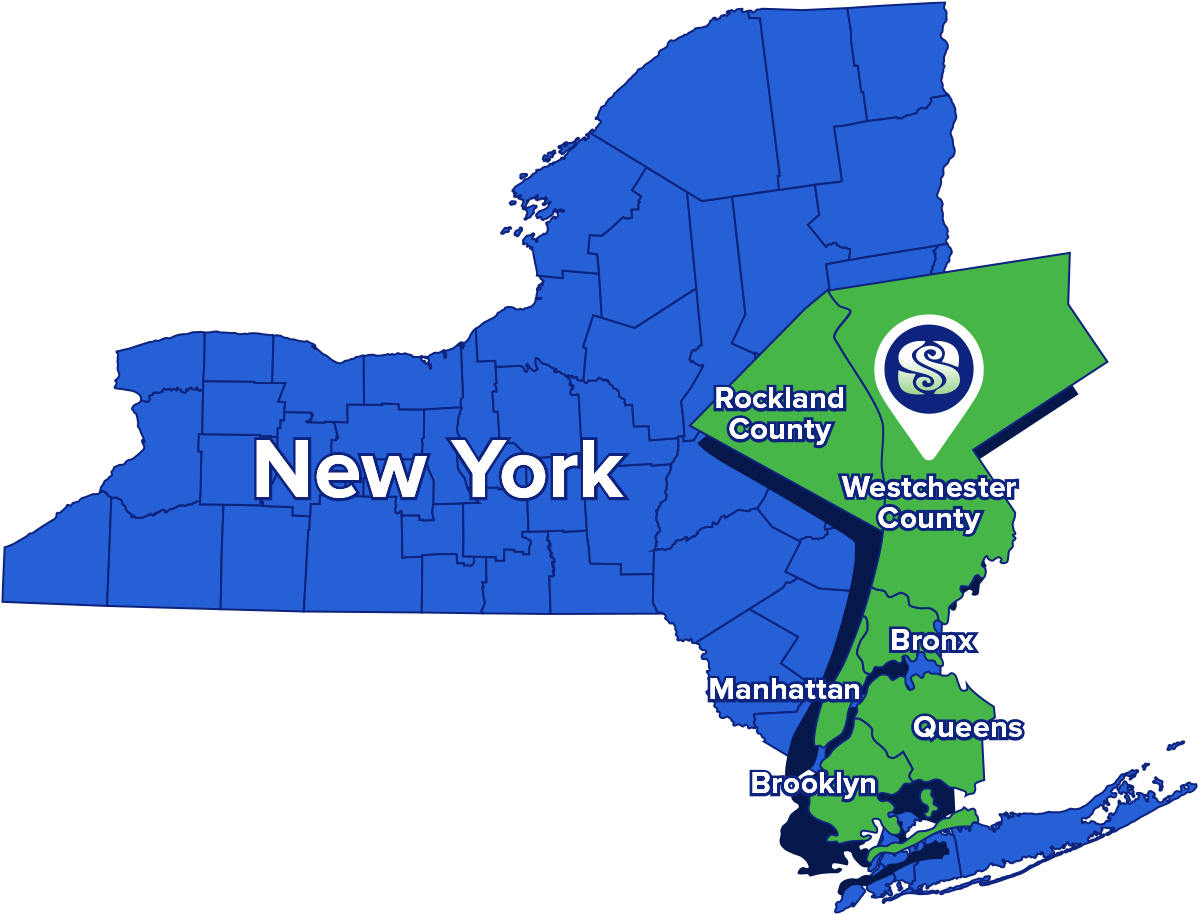 The Solution to Your Pest Problems
Pests can pose a threat to your family and home. They can stick around for a long time if not removed properly, which is why we're here! Our local exterminators will give you the most effective pest control services needed for your home. When you choose us for pest control in Ossining, here's what we'll do:
Make a detailed inspection of your home.
Create a unique treatment plan just for you.
Provide quarterly treatments to prevent future issues.
Structural repairs to stop pests from creeping back into your home.
Save 10% on Pest Treatments in Ossining
New customers are invited to take 10% off their initial service when signing up for a yearly program. Want other ways to save? Check out our pest control coupons for other special offers, like saving 5% when you prepay for the entire year!
Bed Bug Treatments in Ossining
Having bed bugs in your home is unsettling and can make it impossible to get a good night's sleep. While DIY treatments may seem like the best way to get quick results, they can actually worsen the bed bug infestation rather than alleviate it. Rather than accidentally prolong the amount of time you have to battle these pests, call the professionals Suburban Pest Control at 646-461-8109. Our bed bug treatments will wipe out unwanted guests in your home, letting you rest comfortably again.
Safe, Worry-Free Bed Bug Control 
Our bed bug treatments in Ossining are proven to efficiently and effectively remove bed bugs from your home. It's also safe for both your family and your belongings, so you don't have to worry about a thing. When you trust us to take care of the infestation, our bed bug exterminators will:
Start with our hypoallergenic HEPA vacuum system: We'll vacuum the mattress and box spring, as well as the cracks and crevices throughout the infested area, removing 99.7% of the current bed bugs.
Treat with steam vapor: To get every bed bug, no matter how well hidden, we'll apply a 240-degree steam treatment to eliminate them on contact.
Apply liquid pesticides: If any bed bugs are still hanging around, our targeted liquid treatments will remove them.
Encapsulate your mattress: For an additional fee, we'll install a protective cover over your bed to prevent future bed bug infestations.
Termite Treatments in Ossining
Termites are hard to locate and even harder to eliminate. These pests that look like white ants make their colonies in secluded areas, or even underground, and construct mud tubes so they can travel without being seen. Their colonies can number in the thousands or even millions, leaving lots of room for error with DIY methods. All of this makes professional termite treatments in Ossining a necessity. Our experts here at Suburban Pest Control know all the subtle signs of a termite infestation and are equipped with the best products in the industry to eradicate them. 
Long-Lasting, Customized Termite Control
Termites cause $5 billion in damages every year. While that's a scary statistic, with help from our termite treatments, you don't have to be part of it. We're dedicated to keeping you and your home safe from termites, so we offer the best treatment to ensure the infestation is properly removed. When you partner with us, our termite exterminators will:
Perform a thorough termite inspection of your home and crawl space to scour for signs of termite activity. 
Create a custom termite treatment plan based on your home's unique status.
Keep you in the loop by answering your questions, so you always understand what's happening in your home.
Protect your home from future termite infestations with trustworthy, preventative measures.
Advanced Treatments with Sentricon®
Having termites places your home and family at risk, which is why our termite treatments are designed to swiftly remove termites while giving you relief that lasts. Our treatments use the Sentricon® Above Ground Bait Stations, which are aggressive against termites but safe for your family. These bait stations tempt termites away from your home and eliminate the colony from the inside out, even the queen. Don't wait for expensive termite damage to add up for your home. Give us a call to get started and learn more about our termite treatments available in Ossining. 
Rodent Control in Ossining
Having rats and mice in your home is stressful; they constantly scratch around in your walls, contaminate your food, and leave behind bothersome droppings. They're a hassle no homeowner should have to put up with, and with Suburban Pest Control, you don't have to. Our rodent control in Ossining will eliminate these unwanted pests, solving your rodent problem quickly and effectively. 
Get Rid of Rodents and Protect Your Home and Family
Rats and mice are more than just bothersome, they can also be dangerous to both your home and loved ones. They're known to carry dozens of diseases, like salmonella, hantavirus, and leptospirosis, and can expose your pets to fleas and other parasites. Rodents can also gnaw their way through drywall and insulation, giving them access to the wiring of your home and putting you at risk for an electrical fire. Protect your home and family today with our rodent exterminators. When you trust us for rodent removal, we will:
Carefully inspect your entire home, paying special attention to areas where rodents like to hide.
Combine bait and mechanical traps to eliminate rodents as effectively as possible.
Return for a follow-up inspection one week later, with additional visits as needed.
Perform exclusion repairs to protect your home from future rat infestations.
RECEIVE 10% OFF RODENT CONTROL NOW
100% Guaranteed Results
As homeowners ourselves, we understand how important it is to have rodent control in Ossining that you can rely on. That's why we're always willing to go the extra mile for our customers. To help give you peace of mind, we also offer a 100% satisfaction guarantee. If you experience any problems after treatment or aren't completely satisfied for any reason, just let us know! We'll work hard to make things right, that's our promise to you.
Ant Control in Ossining
Are you tired of seeing trails of ants in your home? Are you ready to say goodbye? Suburban Pest Control is here to help! We offer ant control in Ossining to get you the effective service you need for quick and lasting relief. As a family-owned and operated business, we're proud to serve families and get them the ant control they deserve—and your family is no exception to this! We offer 24/7 scheduling, so you don't have to wait to get relief. In business since 1974, we're sure to provide you with the best ant control in Ossining. 
When you choose Suburban for ant control, you can expect:
Effective service conducted by a team of friendly professionals. 
Non-repellent products for safe, family-friendly treatments.
Fast-acting, quality baits to ensure ants stay out of your home now.
Recurring treatments for long-term relief.
100% satisfaction guaranteed!
TAP Insulation in Ossining
Our T.A.P. insulation is Ossining is made from repurposed newspapers that are ground up, giving them a cotton-like quality. The fibers are then treated with a borate solution that keeps pests away. Not only is this approach eco-friendly, but it also ensures your home stays pest-free and helps you save on energy costs.
Other benefits include:
Noise dampening.
Increased fire resistance.
Protection from mold and mildew.
Warmer home in the winter.
A cooler home in the summer.
Our Guarantee
Should pests persist in between scheduled treatments, simply let us know and we'll re-service your home for no additional cost to you. That's our guarantee to you!
Image