Get 10% off the Best Pest Control in Harrison
Pest Control in Harrison
Here at Suburban Pest Control, we understand how stressful it can be to deal with pests in your house. We are proud to offer professional pest control in Harrison, NY that provides effective results. Our exterminators are equipped and ready to take on any type of pest problems your home may be dealing with.  We are committed to providing exceptional care that will eliminate insects from your home for the long term. No matter what size or type of infestation you are facing, you can trust us to get the job done. Our pest control covers several different types of pests including:
Roaches
Ants
Stinging Insects
Spiders
Stink Bugs
And many more!
Get 10% Off Your Initial Service
Pest control can be expensive, but the investment is well worth it! When you partner with Suburban, we make it easier to invest in your family's safety when you sign up for our yearly program. We're offering an instant savings of 10% on your initial service when you sign up today.
Image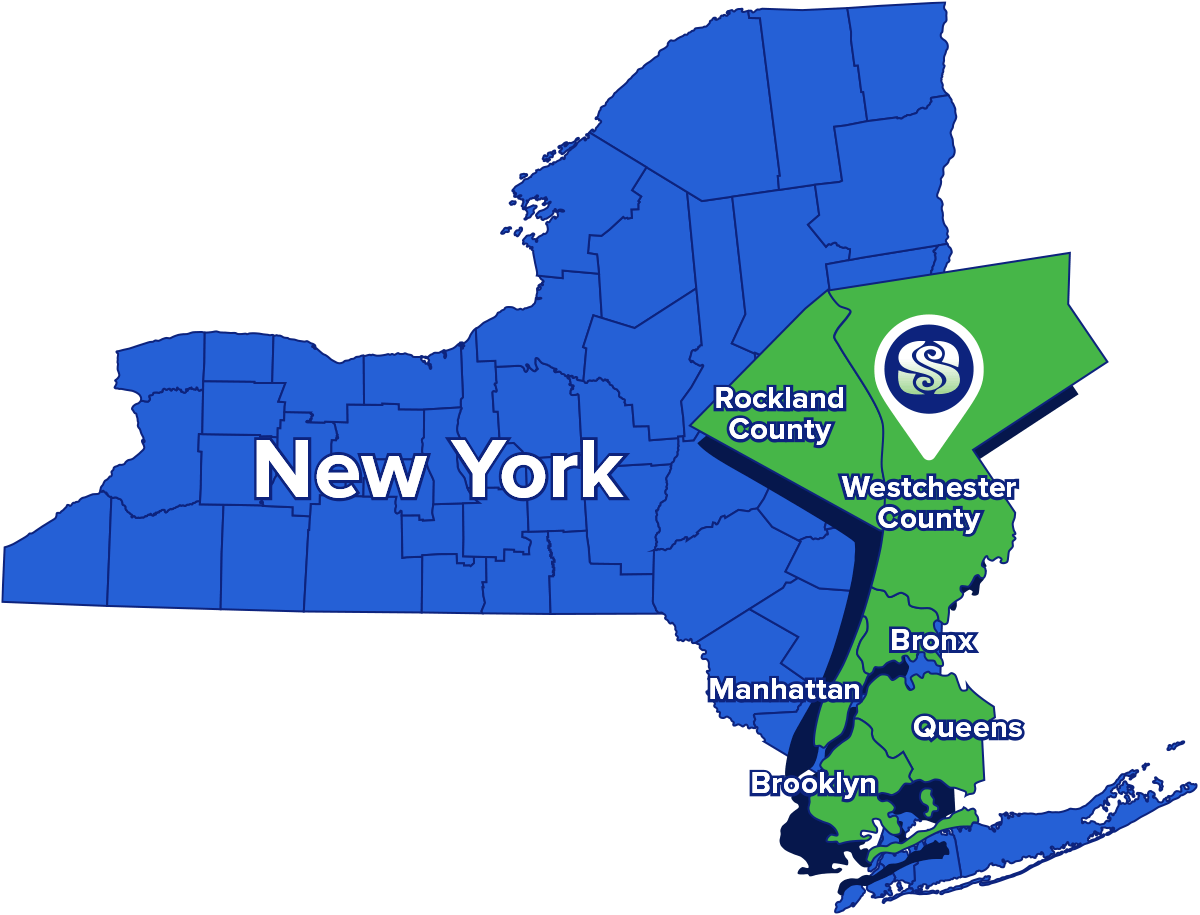 Pest Protection You Can Count On
Our proven treatment methods will ensure that no pest is left behind. We begin each of our pest control services with a detailed evaluation of your home and current pest situation. Once we have gathered this information our exterminators will offer helpful recommendations on how to proceed.
With your needs in mind, we will then formulate a custom treatment plan that will rid your home of pests in no time. In addition, we also provide recurring treatments and structural repairs to vulnerable areas around your home in order to ensure that it stays pest-free year-round.
Exceptional Customer Service
Since 1974, we know how unpleasant it can be to deal with pests. That is why we strive to offer the easiest and most hassle-free services available so that you won't have to think twice about pest control. We even offer 24/7 services so we can be available whenever your pest control needs arise. We always put our customers first and with our 100% satisfaction guarantee, you can trust that we will do right by you.
Bed Bug Treatments in Harrison, NY
Once bed bugs are in your home, it can feel impossible to eliminate them. DIY treatments can even make your infestation worse, spreading the bed bugs throughout your home instead of containing it. Here at Suburban Pest Control, our bed bug treatments combine our advanced HEPA vacuum system and steam vapor treatments to make your home bed bug-free, letting you sleep comfortably again.
Unbeatable, Advanced Treatments
While they might seem daunting, bed bug treatments don't have to be difficult! Our expert technicians work efficiently to give you relief as soon as possible, letting you sleep comfortably without worrying about what's crawling around your bed. Our bed bug treatments in Harrison include:
Hypoallergenic HEPA vacuuming for your mattress, box spring, and the nooks and crannies of your home, removing 99.7% of the pests.
Use of our reliable steam vapor system that reaches deep into your mattress and other affected areas, reaching every bed bug no matter how well they're hiding. This is an alternative to our traditional bed bug treatment.
Pesticide applications to ensure all bed bugs have been eliminated.
Mattress encapsulation to protect your mattress and box spring for an additional charge.
Our Hypoallergenic HEPA Vacuums
Our HEPA vacuums are powerful and hypoallergenic, and able to easily reduce the population of bed bugs in your home. With these specialized vacuums, our bed bug treatment can:
Eliminate large groups of bed bugs quickly and safely.
Control bed bugs in delicate areas that cannot be exposed to high heat.
Remove dirt, dead bed bugs, and shed skin, reducing allergens and making your home clean again.
Termite Control in Harrison, NY
Termites are infamous pests, known for causing extensive damage very quickly, potentially impacting the structure of your home. Catching termites early gives them less time to chew through your home, and makes treatment easier. That's why Suburban Pest Control is here! Our termite control in Harrison will get rid of termites, as well as keep you protected for the future.
Let Us Defend Your Home
As homeowners ourselves, we know how scary the prospect of termites can be. To keep your home safe, we've developed a tried and true process for our termite exterminators. We'll remove the current infestation and take the necessary steps to ensure termites stay far away. Our trusted termite exterminators will also:
Perform a detailed inspection of your home, crawl space, and other nooks and crannies in your home where termites try to hide.
Determine the severity of your infestation.
Create and implement the best treatment available based on your needs.
Maintain preventative treatments to protect your home for the long haul.
Put Your Trust in Suburban and Sentricon®
Here at Suburban Pest Control, our exterminators specialize in termite control, making our termite treatments highly effective. We use specialized treatments that quickly and efficiently eliminate your infestation, such as the Sentricon® Above Ground Bait Station. With this advanced product, our exterminators bring the bait to termites and eliminate the colony from the inside out. When you trust us for your termite control in Harrison, you won't have to wait for relief.
Rodent Control in Harrison, NY
Scratching in your walls, trails of droppings, chewed-up boxes—they're all telltale signs of a rodent infestation. Rather than struggle with ineffective DIY treatments, wasting your time and money on them, trust the experts here at Suburban Pest Control for all your rodent control needs. 
Save 10% on Our Harrison Rodent Control
Eliminating rodents is time-consuming and difficult, making professional rodent control a necessity. To make your home safe and your wallet happy, we're offering our new customers 10% off their initial service! Check out our pest control coupons for even more ways to save!
Reliable Rodent Control
No one wants to deal with a rodent infestation, which is why we've developed our reliable rodent control strategy. With Suburban Pest Control on your side, we'll efficiently and safely eliminate your rodent problem, giving you one less thing to worry about. When you trust us for your rodent control, you can expect:
A comprehensive inspection of your home to evaluate the severity and location of the infestation.
Customized treatments that meet the unique needs of your home.
Baiting and trapping stations that effectively eliminate the infestation.
A follow-up visit one week later to double-check that our treatments are doing their job.
Rodent-proofing of the affected areas, preventing future issues.
Ant Control in Harrison, NY
Ants may be tiny, but their ability to get into your house regardless of the season makes them a problem for any homeowner. Family-owned and operated since 1974, Suburban Pest Control utilizes cutting-edge ant-removal methods to ensure these difficult pests never bother you again. Our local exterminators eliminate colonies of a wide variety of ant species, such as:
Carpenter Ants
Odorous House Ants
Pharaoh Ants
Pavement Ants
Long-term Relief From Ants
DIY ant removal methods can often end up burning through your time and money, but Suburban Pest Control targets ant colonies throughout your home to make sure that you enjoy long-term relief. Your ant exterminator will create individualized pest prevention plans to keep future colonies from infiltrating your home, guaranteed. When you partner with us for ant control in Harrison, we'll keep your home ant-free by: 
A thorough pest inspection of your home for any potential hiding places or entry points
Personalized ant treatment plans for complete ant removal and prevention
Safe products with pest-specific labels
100% satisfaction guaranteed 
TAP Insulation in Harrison, NY
TAP insulation might not get much in the way of attention but, given how much it can do for your house, perhaps it deserves more. After all, can you think of a product that helps regulate your energy costs, prevent pest infestations, and protect from fires and other household hazards all at the same time? Attic insulation services can make a massive difference for your home, so don't settle for anything but the very best. When you choose TAP insulation in Harrison and hire the experts at Suburban Pest Control to install it correctly, you can expect: 
A detailed attic inspection to assess your needs.
Reduced and predictable energy bills to help keep your monthly budget intact.
Protection from pest infestations with a bug and rodent-resistant barrier.
A layer of fire-resistant attic insulation material which keeps your home safe.
Mold and mildew prevention.
Eco-friendly products made exclusively from recycled materials.
Guaranteed satisfaction.
And much more.
Our Guarantee
Should pests persist in between scheduled treatments, simply let us know and we'll re-service your home for no additional cost to you. That's our guarantee to you!
Image