Get 10% off the Best Pest Control in Mohegan Lake
Pest Control in Mohegan Lake
Here at Suburban Pest Control, we have made getting rid of pests our family business, so you don't have to. Our experienced Mohegan Lake pest control professionals are there when you need them, providing unmatched service and expertise for all of your pest control needs. Don't go it alone with ineffective DIY treatments and home remedies -- call on the best exterminators in Mohegan Lake for long-lasting protection.
No matter what type of pest is invading your home, our licensed technicians are equipped for the job! Since 1974, we have perfected our pest control in Mohegan Lake with targeted treatments that get to the source of the problem. With our services, we'll keep your home protected against:
Rodents
Spiders
Ants
Wasps
Roaches
Bees
Stink Bugs
And more!
Image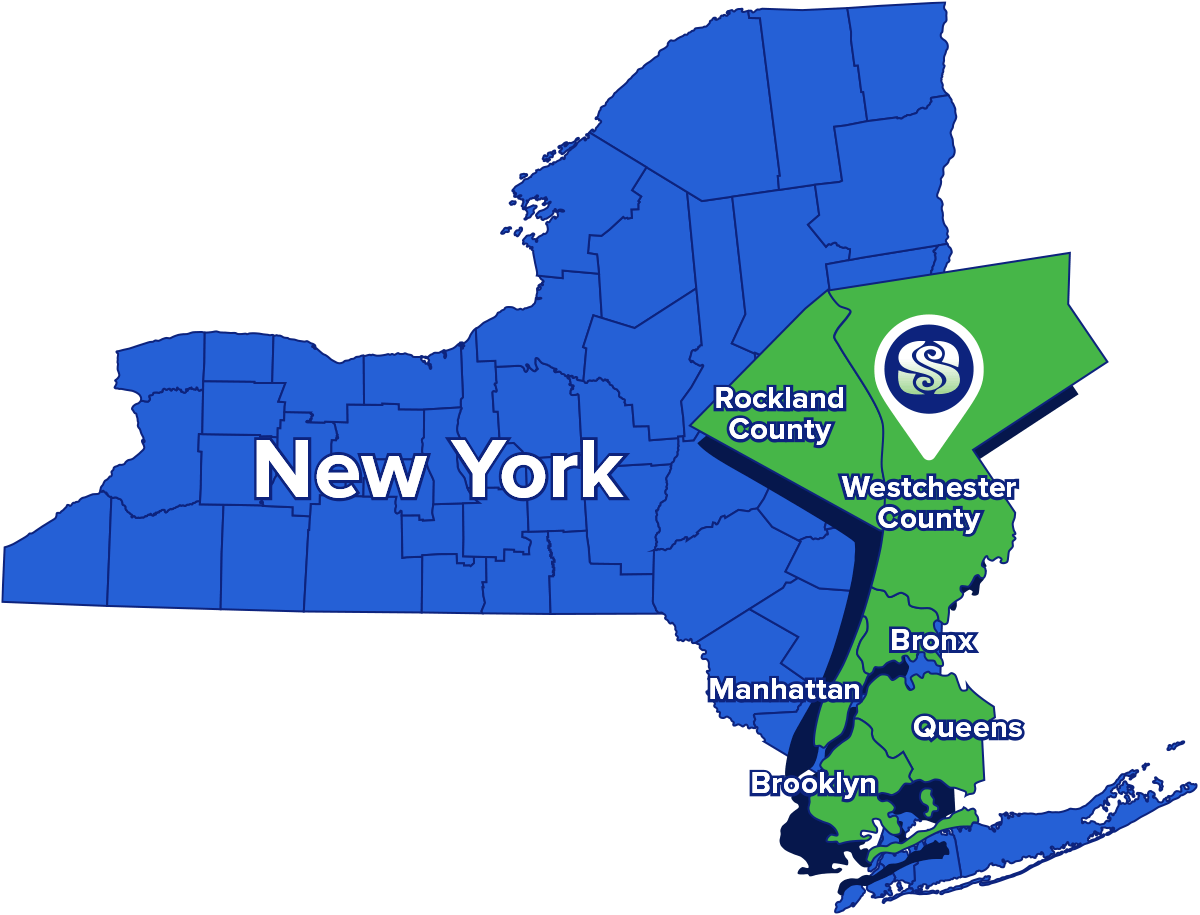 Get 10% Off Your Initial Service
Pest control can be expensive, but the investment is well worth it! When you partner with Suburban, we make it easier to invest in your family's safety when you sign up for our yearly program. We're offering an instant savings of 10% on your initial service when you sign up today.
Let Our Pest Protection Program Keep Your Home a Safe Place
No matter what time of year it is, there's always some type of pest you must be prepared to deal with. Our Pest Protection Program was designed to keep a variety of pests out of your home throughout the entire year.
From the very first inspection and consultation, we will devise the perfect custom plan to suit your needs.
From there, our four seasonal treatments will take care of the rest, proactively keeping Mohegan Lake's most pesky creatures from entering your home.
Additional services we offer include structural repairs, closing easy access points, and more. Your safety is our top priority and our Pest Protection Program is the best defense against all of your concerns.
24/7 Service so You Don't Have to Worry
Pests don't stop because you turn off the lights to go to sleep, and we know how terrifying a wake-up call from an unwanted invader can be. That's why we are available around the clock to help when you need it most. If you need an exterminator in Mohegan Lake, Suburban Pest Control will be there for you day and night. Our technicians are available 24/7 to put you at ease and help you get a good night's sleep.
Pest Protection Your Family Will Feel Safe With
We understand the importance of a long-lasting solution, and we're so confident our services are the best, that we provide a 100% Satisfaction Guarantee. If a pest returns or you are unhappy with your service for any reason, simply let us know and we will make it right at no additional cost to you. That's the Suburban Pest Control promise!
Bed Bug Treatment in Mohegan Lake
Finding bed bugs in your home can feel stressful, but, with help from the professional bed bug exterminators at Suburban Pest Control, eliminating your infestation will be easy and hassle-free! We offer bed bug treatment in Mohegan Lake that is guaranteed to get rid of bed bugs currently infesting your home while also offering lasting protection. 
Get Eco-Friendly Treatments for Your Peace of Mind
If you're searching for bed bug removal that's risk-free and effective, look no further than Suburban Pest Control. Our bed bug exterminators are highly trained and ready to provide you with high quality service for your satisfaction—guaranteed! We use family-friendly steam treatments to get rid of bed bugs quickly and also set up preventative measures to keep them out of your home.
When you partner with us for bed bug treatment in Mohegan Lake, you can expect:
A thorough bed bug inspection to identify areas where these pests are hiding.
A professional vacuum service using our HEPA system that will remove dirt, loose skin, eggs, and other materials from infested areas.
Eco-friendly steam vapor treatments for total bed bug removal.
Targeted liquid treatments that will enhance the effectiveness of our service.
The option for added protection with our bed bug-resistant covers.
Rodent Control in Mohegan Lake
From getting into your leftovers to damaging electrical wires, finding rodents in your home can create a highly stressful environment. Fortunately, Suburban Pest Control can help! We offer professional rodent control in Mohegan Lake to quickly get rid of mice, rats, and other rodents.
Save 10% on Effective Rodent Removal
Our rat exterminators are expertly trained to deliver the best rat control possible. Whether you're looking for rat or mouse control, we have the service you need! Our services are highly effective and will keep rodents from reentering your home in the future.
Our rodent control in Mohegan Lake includes:
A professional inspection to identify all areas of infestation.
Family-friendly baiting and trapping methods that will capture pests without risking the health of your children and pets in the process.
Expert recommendations to help you get rid of mice and rats in the future.
Professional exclusion methods to seal off entry points, preventing reentry. 
Termite Treatment in Mohegan Lake
At Suburban Pest Control, we've been protecting homes like yours since 1974 and we take great pride in our commitment to delivering top-quality customer service. To give you even stronger home protection, we offer professional termite treatment in Mohegan Lake. If left untreated, termites can cause damage to the foundation of your home and cost you hundreds of dollars in repairs, so we make sure our treatment is highly effective and fast-acting!
When you partner with us, we will:
Send a highly trusted termite exterminator to service your home.
Perform a full inspection to identify all areas of infestation. 
Use an advanced Sentricon baiting system to eliminate your infestation fast.
Apply preventative treatments to keep termites out of your home.
Ant Control in Mohegan Lake
DIY ant extermination is one of the trickiest types of pest control. Ants breed quickly, can have multiple queens (depending on the species), and can have finicky responses to certain baits. But you don't have to go it alone! Suburban Pest Control has your back.
Long Term Relief with Recurring Services
Unlike some other infestations, ant control in Mohegan Lake is a year-round endeavor. Our recurring treatments ensure that ants go away and stay gone regardless of the season. 
When you partner with Suburban for ant control in Mohegan Lake, you can bank on:
A thorough inspection from one of our ant exterminators.
Flexible scheduling so you don't have to upend your life to get your home back.
Effective treatment that doesn't make the problem worse.
Recurring treatments for long-lasting results.
Satisfaction guaranteed so you don't have to worry if we'll get the job done.
One call to Suburban will see your ant problem solved. Don't wait.
TAP Insulation in Mohegan Lake
While most attics remain unoccupied by humans, they make great places for pests to hide. TAP insulation is an environmentally-friendly way to save on energy costs, repel pests, and guard against moisture in your attic. Whether you're remodeling your home, or just seeking ways to save on energy, our crew is ready to provide attic insulation services in Mohegan Lake. 
Our Thermal Acoustical Pest Control (TAP) insulation here is made from eco-friendly recycled newsprint fibers and treated with a borate solution to repel pests. Once installed, TAP insulation can:
Reduce energy costs by making temperature regulation of your home easier.
Sound-deaden your attic.
Protect from common household pests.
Defend against mold and mildew.
Fill the nooks and crannies that regular insulation leaves behind.
We understand that installing insulation is a service that requires precise measurements and expertise. At Suburban Pest Control, we are committed to excellence in both workmanship and customer service. Our TAP insulation service is backed by our lifetime guarantee. 
Our Guarantee
Should pests persist in between scheduled treatments, simply let us know and we'll re-service your home for no additional cost to you. That's our guarantee to you!
Image