Get 10% off the Best Pest Control in Eastchester
Pest Control in Eastchester
If pests are unwelcome guests in your home, we can help. Our highly trained Eastchester pest control experts are committed to providing exceptional service and quick relief. Fighting pests since 1974, we know what it takes to protect your home from insects of all kinds. You can rest easy knowing your home is in expert hands!
Protect Your Family & Show Pests The Door
If pests are making you feel uncomfortable and paranoid in your own space, it's time to take action. Our comprehensive pest control in Eastchester will ensure that no pest is left behind. All of our services begin with a thorough inspection of your home by one of our exterminators to determine the extent of your pest problems. We will consult with you about our findings as we develop an individualized treatment plan for your property. Our Eastchester pest control specialists will then apply top-of-the-line solutions to eradicate insects from your space.
In addition, our exterminators in Eastchester will offer customized recommendations on how to keep your space pest free for the long term. We even offer structural repair services to seal up vulnerable areas, this simple step can greatly decrease your risk of a future infestation!
Image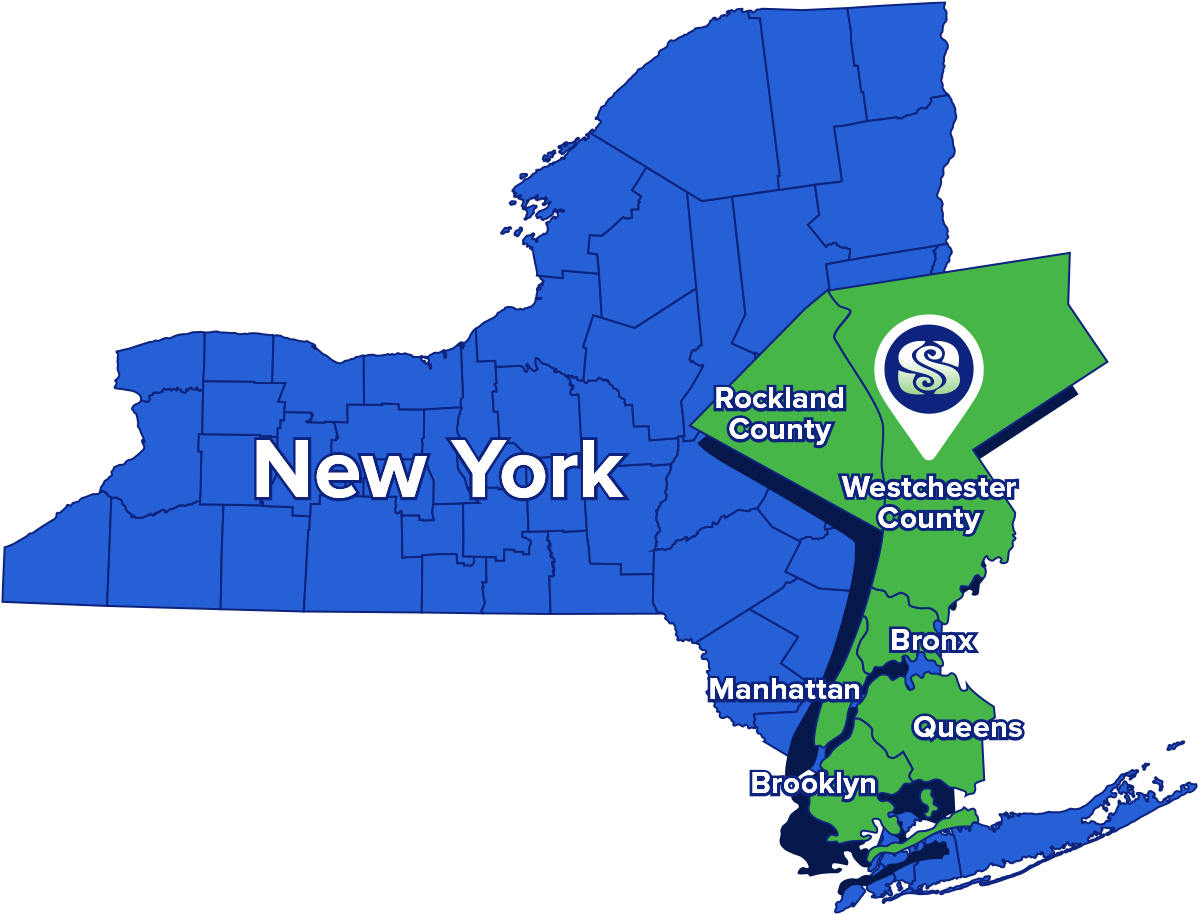 Save 10% on Pest Control Instantly
New customers are invited to take 10% off their initial service when signing up for a yearly program. Want other ways to save? Check out our Eastchester pest control coupons for other special offers, like saving 5% when you prepay for the entire year!
Never Worry About Your Family's Safety
No matter what type of pest is invading your home, we have got you covered. Our Eastchester pest control specialists are experienced with the extermination of various insects and will provide expert care to your home. Our services provide protection against a number of different pests including:
Ants
Roaches
Spiders
Bees
Wasps
Rodents
Stink Bugs
And many more!
24/7 Customer Service Your Family Can Trust
As a family-owned and operated company, we have been protecting homes against pests since 1974. We provide fast and reliable services with a guarantee that can't be beaten. If you are not 100% satisfied with our work, we will do everything in our power to make things right. We will return to your home to retreat if need be and we will ensure that you are satisfied. We always put our customers first here at Suburban Pest Control. We even offer 24/7 availability so we can meet your pest control needs night or day!
Bed Bug Treatment in Eastchester
Are you waking up with bug bites all over you? Bed bugs are a common pest that can be irritating and annoying. Fortunately, when you partner with Suburban Pest Control for our bed bug treatments in Eastchester, your home will be bed bug-free in no time! 
Getting Rid of Bed Bugs Today!
Suburban Pest Control has been providing bed bug control in Eastchester since 1974! So, our technicians have had a lot of experience with bed bugs. 
They have come up with a specific treatment plan to get rid of your bed bugs:
HEPA Vacuum System-in the infested areas, one of our exterminators will vacuum up all of the crevices with our HEPA vacuum system. This system allows us to get 99.7% of pests removed!
Steam vapor systems- to provide deeper penetration with our treatment, our exterminators will use steam vapor! The hot temperatures will destroy any eggs and bed bugs to kill them all!
Treatment applied to affected areas- with top-of-the-line products, our exterminators will be able to get rid of your bed bug problems!
Going the extra mile- by placing bed bug-resistant covers on your mattress for an additional charge, your mattresses will be protected for years!
Rodent Control in Eastchester
Have you seen a rodent in your Eastchester home? No need to fear! Suburban Pest Control is here for your Eastchester rodent control needs!
Save 10% on Your Rodent Service!
If you are having rodent issues, that is something you want to take care of quickly! Since rodents do carry diseases, they are not safe to have around your home. Suburban Pest Control understands each family has their own budget, so we offer 10% off your initial rodent service as a new customer!
A Process With Success since 1974
Rodents carry diseases that can be harmful to your family. With our Eastchester exterminators, your home will be safe from rodents! They have a specific treatment for your home to keep these critters out:
Inspection: before doing anything, our exterminators will come to inspect your home to see exactly what they are working with.
Baiting & trapping: our exterminators will treat the main points of infestation with traps and bait. The exterminators will return a week later to follow up and will provide more follow-ups if necessary.
Tips from the experts: our exterminators will provide you with tips to keep your home rodent-free.
Keeping the rodents away: free estimates will be provided to keep your home rodent-free!
Ant Control in Eastchester
If you're tired of ants parading through your space, it's time to take action, and our professional ant control in Eastchester is here to help! We'll find all the ants in your home, no matter how well they're hidden—behind your cabinets, under your baseboards, inside your walls, and anywhere in between. We work quickly and safely to give you the relief you deserve and make your home ant-free. 
Our ant control in Eastchester covers common ant species, such as:
Odorous house ants
Pharaoh ants
Carpenter ants
Pavement ants
GET STARTED WITH A FREE ESTIMATE
100% Guaranteed Relief from Ants
We have been providing exceptional ant control in Eastchester since 1974, so we know what works and what doesn't. Unlike ineffective DIY options, our advanced products and practices get to the root of your ant infestation, giving you guaranteed ant control that lasts. With our team of expert ant exterminators on your side, you don't have to worry about pesky ants raiding your pantry or taking over your kitchen any longer.
When you partner with Suburban Pest Control, our ant exterminators in Eastchester will:
Thoroughly inspect your home to search for signs of ant activity.
Accurately identify the species of ant that has infested your home.
Create a customized treatment plan that will effectively eliminate ants.
Combine baits and non-repellent products to swiftly remove ants.
Answer all your questions and address your concerns, keeping you informed.
Give you our 100% satisfaction guarantee, giving you back peace of mind.
Tap Insulation in Eastchester
Insulation is a very important part of your home, which is why you shouldn't settle for anything but the best. Our insulation is environmentally-responsible, made from re-purposed newspapers, and blown into your attic to ensure every nook and cranny is covered.
Benefits of our TAP insulation in Eastchester include:
Pest control for insects like ants, centipedes, and termites.
Reduced energy bills because there's less opportunity for heat exchange.
Acoustical control, so you don't hear road noise or loud neighbors.
Protection from mold and mildew.
Greater fire resistance.
Our Guarantee
Should pests persist in between scheduled treatments, simply let us know and we'll re-service your home for no additional cost to you. That's our guarantee to you!
Image