Get 10% off the Best Pest Control in Port Chester
Pest Control in Port Chester
Our Port Chester exterminators are equipped to handle any infestation. No matter the shape or size you can trust us to get the job done right. With decades of experience under our belts, we know what it takes to effectively eliminate pests and keep them gone. When you partner with us for pest control in Port Chester, your insect worries will be a thing of the past in no time!
Unmatched Protection From Pests
Here at Suburban Pest Control in Port Chester, we are committed to providing fast relief for a number of different pests. From ants to spiders and everything in between, we won't leave a single insect behind. Our Port Chester exterminators are highly trained and knowledgeable about all types of different pests. They can quickly identify what type of infestation you are facing and provide informed recommendations on the best course of action to take. When you partner with us for pest control in Port Chester, you will be protected against:
Roaches
Ants
Spiders
Stink Bugs
Wasps
Bees
Beetles
And more!
Image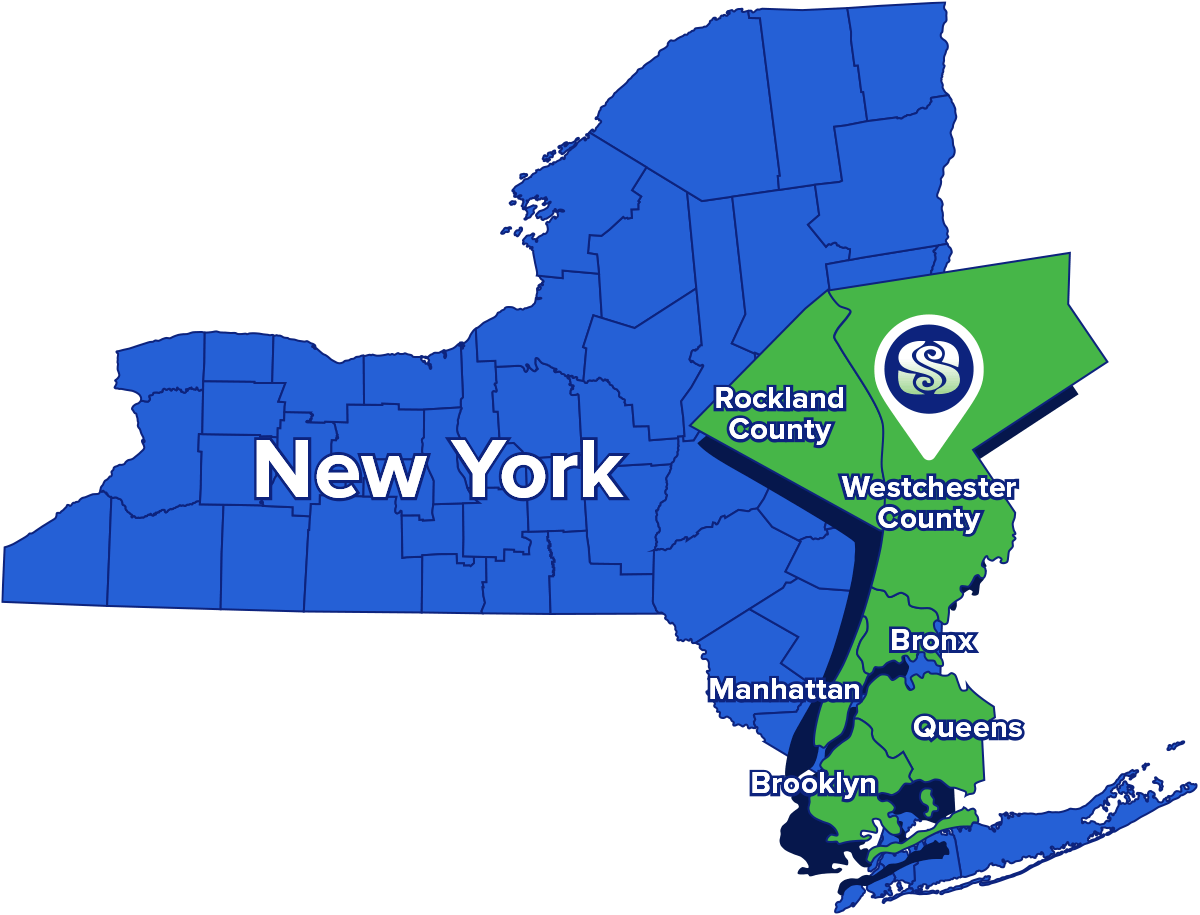 Save 10% Instantly With Suburban
New customers are invited to take 10% off their initial service when signing up for a yearly program. Want other ways to save? Check out our Port Chester pest control coupons for other special offers, like saving 5% when you prepay for the entire year!
Comprehensive Care You Can Count On
As a family-owned and operated business since 1974, we understand how important it is to put our customers first. We are committed to providing exceptional customer service from start to finish. That is why our highly trained and experienced Port Chester pest control experts will walk you through each step of the elimination process so you can be totally informed the whole way through. Our Port Chester pest control services include:
A detailed inspection to determine the extent of your pest control problems
A personalized treatment plan that will address each of your home's needs
Implementation of top-of-the-line solutions to eliminate pests for the long-term
Structural repairs to any vulnerable areas around your home
Recurring visits to ensure your home is always protected
Bed Bug Treatments in Port Chester
Bed bugs can ruin a good night's sleep. If you have a bed bug issue or suspect you do, it's best to call an expert for fast, immediate relief. In business since 1974 with decades of experience, our team of highly-trained technicians can resolve your bed bug infestation quickly. We're so confident that you'll be satisfied with the results that we will even guarantee it. 
Our Proven Bed Bug Process
Bed bugs can disrupt your life and cause chaos. They are often brought in by visitors. Once they are discovered, time is of the essence to remediate the infestation. When you work with us for bed bug treatments in Port Chester, you can expect to receive:
Utilization of HEPA vacuum system. Our HEPA vacuums allow a deeper penetration in infested areas, which allows us to remove 99.7% of the bugs. Our system even eliminates cast skins, nymphs, and loose eggs. 
Our steam vapor system. Vapor is heated to 240 degrees, which is hot enough to effectively eliminate any remaining eggs prior to treatment application. 
Treatment applications. A highly-trained technician will apply high-quality products to affected areas to further eliminate your infestation. 
Mattress covers. We'll install bed bug-resistant mattress covers following treatment, at an additional charge, to help prevent future infestations. 
24/7 availability. We understand that bed bugs don't have clocks and an emergency may arise outside of business hours, which is why we have round-the-clock availability. 
Your Satisfaction Guaranteed!
We are a family-owned and operated business. We'll treat you with a friendly attitude like our neighbor because you are our neighbor. Your business and your satisfaction are important to us. We want you to go back to enjoying your bed, again. If you are not 100% satisfied with our service, we will retreat your home for bed bugs. 
Termite Treatments in Port Chester
Termites are silent, wood-destroying pests that can ruin the integrity of your home. Protect your most valuable investment from these damaging pests. Here at Suburban Pest Control, we'll inspect, eliminate and prevent termites from ruining your home. Call us today to protect your home for Port Chester termite control. 
Effective Termite Treatments
When it comes to a termite infestation, time is valuable. Termites never skip a day of eating away at the integrity of your home. Our extensive knowledge on termites allows us to effectively attack them at their source and treat your home faster. When you partner with us, you can expect to receive: 
A detailed inspection. A highly-trained exterminator will examine your home, including your crawl space and other termite hangouts. 
A customized treatment plan. We will tailor your treatment plan to the severity of your infestation and discuss it with you. 
Prevention. We will help you prevent future termite infestations through preventative treatments and annual inspections. 
Satisfaction guaranteed. We will retreat your home if you are unhappy with the results of your termite treatment. 
Tough on Termites
Here at Suburban Pest Control, we have been in business since 1974, and we specialize in termite control. This allows us to treat your home using methods that are faster and more effective. We utilize the Sentricon® Above Ground Bait Stations. This technology is cutting-edge and takes the bait to the termites for faster results. 
Rodent Control in Port Chester
Rodents can cause chaos and disrupt your daily life. Rodents can cause damage to your home, and they can also bring diseases with them. Evicting your new house guest may feel hopeless with DIY measures. Our Port Chester rodent control will fully eliminate your rodent problem and you'll have the peace of mind knowing you're rodent-free again. 
Save 10% on Rodent Services
Here at Suburban Pest control, we want you to feel safe in your home again, which is why getting our quality rodent control has never been more affordable. When you sign up today, you can receive 10% off your rodent service. Check out our other coupons for other great savings!
Evict Your Rodents Fast!
We understand that your priority is getting rid of your rodent infestation as fast as possible. Since 1974, we've created an effective rodent control solution to safely care for your infestation. With our rodent control services in Port Chester, you can expect to receive:
A highly-trained technician will conduct a detailed inspection of your property and create a unique plan based on your infestation. 
We will then treat affected areas with bait and mechanical traps. 
We'll come back for a follow-up after a week to determine if the infestation has been eliminated. Additional follow-ups may be needed depending on the situation. 
Proper sanitization will be conducted to ensure the property remains rodent-free. 
We'll also seal off points of entry to ensure that your rodent problem does not return. 
We'll retreat if you aren't 100% satisfied. 
Protecting Your Family
Rodents may appear to just bring havoc to your life, but they can bring about serious diseases. The hazards they pose to your family are quite alarming. Rodents may bring fleas, various diseases, and do structural damage to your home. Call us today for a free quote and begin to evict your new pesky residents. 
Ant Control in Port Chester
Ants may be tiny, but their large number in addition to their ability to get into your house regardless of the weather makes them a formidable foe for any homeowner in Port Chester. Since 1974, Suburban Pest Control has provided innovative ant control methods to ensure these tricky pests never bother you again. We can eliminate colonies of a variety of species, such as:
Carpenter Ants
Odorous House Ants
Pavement Ants
And More!
Relief From Ants in Port Chester
DIY solutions for ant infestation end up costing you more time and money in the end, but Suburban Pest Control targets ant colonies at their source and throughout your home to make sure that you enjoy long-term relief. We also create customized prevention plans to keep future colonies from infiltrating your home. When you partner with us for ant control in Port Chester, our professional exterminators will  keep your home ant-free by: 
A thorough inspection of your home for potential hiding places and entry points
A personalized ant treatment plan for complete ant removal and prevention
Utilizing products with pest-specific labels
And so much more!
T.A.P. Insulation in Port Chester
What if you could combine home insulation with pest control? Turns out, it's a cinch with TAP insulation. Thermal Acoustical Pest control (T.A.P.) is a cellulose insulation made out of recycled newspaper and treated with boric acid, a common household substance that's harmless to humans but lethal to pests. We blow loose T.A.P. into your attic to protect it from pests and improve the efficiency of your home.
Our attic insulation services with T.A.P. benefit you by:
Better insulating your home, keeping it cooler in the summer and warmer in the winter.
Lowering your heating/cooling bill, saving you hundreds of dollars a year.
Dampening outside noises, so you can't hear planes or lawnmowers inside your home.
Protecting your home against mold and mildew.
Killing pests like ants, roaches, silverfish, termites, and more.
Attic restoration with T.A.P. is a simple way to kill two birds with one stone, making your home more efficient and less prone to pests. Along with being a recycled product, T.A.P. insulation is fire resistant and comes with a lifetime guarantee, so you can count on permanent protection of your home.
Our Guarantee
Should pests persist in between scheduled treatments, simply let us know and we'll re-service your home for no additional cost to you. That's our guarantee to you!
Image