Get 10% off the Best Pest Control in Peekskill
Pest Control in Peekskill
Pests aren't just a nuisance, they are a threat. We know you want to keep your family safe and your home clean, so Suburban Pest Control will make many efforts to do so. With our pest control treatments, we'll remove today's and tomorrow's problems. How do we effectively remove all the pests? When you contact our removal experts, our exterminators in Peekskill will:
Conduct a thorough inspection
Customize a plan of treatment for your home
Schedule quarterly treatments for long-lasting relief
Make structural repairs for your satisfaction
Get 10% Off Your Initial Service
Pest control can be expensive, but the investment is well worth it! That's why we make it easier to invest in your family's safety when you sign up for our yearly program. We're offering an instant savings of 10% on your initial service when you sign up today Our professional exterminators in Peekskill are thoroughly trained to treat critters like:
Stink Bugs
Rodents
Ants
Roaches
Bees
Wasps
And more!
Image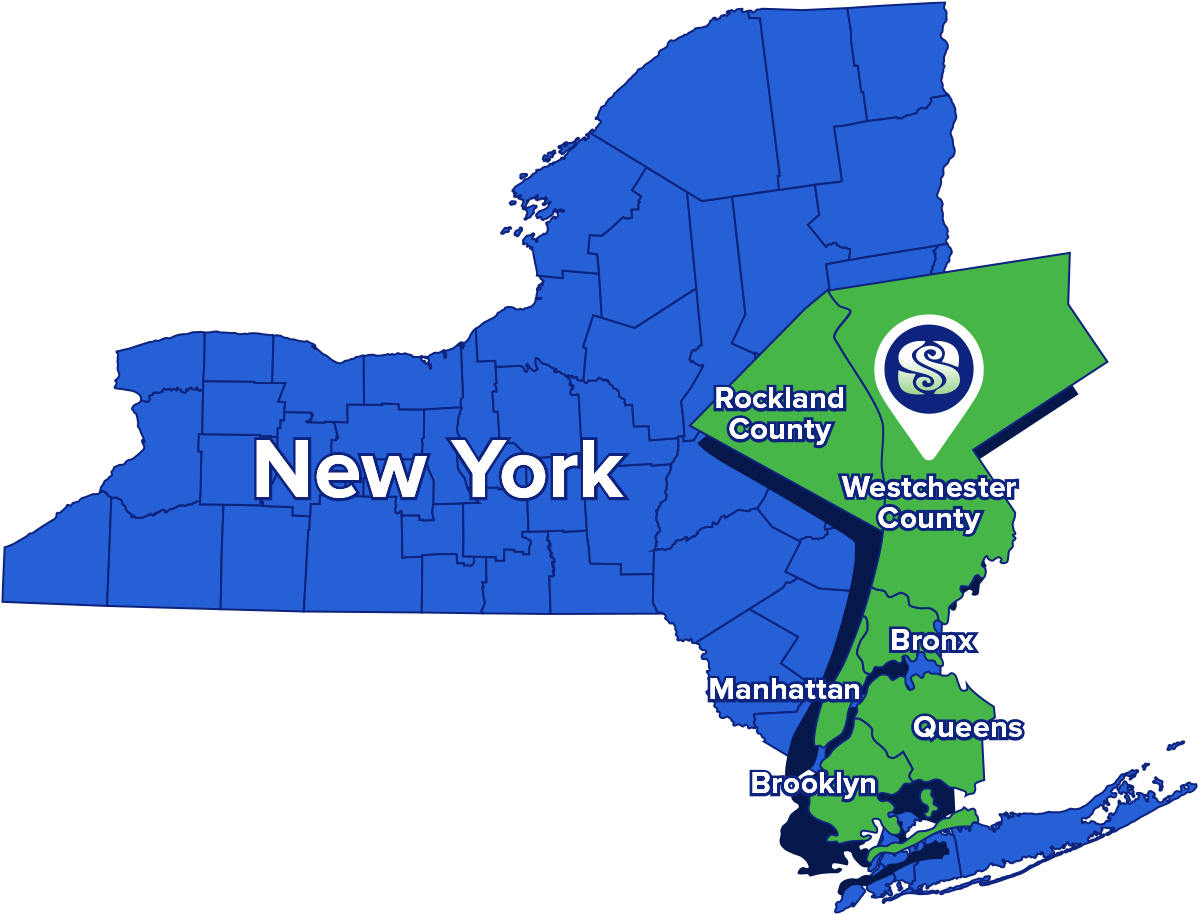 Local Pest Control Made Easy
Experience with pest removal in Yonkers and surrounding areas since 1974, we trust our exterminators to get the job done right! With much trust in our ability to service your needs, we offer a 100% satisfaction guarantee. We have 24/7 availability, so don't hesitate to contact Suburban, your local pest control company, whenever you have a pest problem in Peekskill!
Rodent Control in Peekskill
Disease-carrying rodents are the last thing you want to live side by side within your treasured home. Rodents, especially mice and rats, not only contaminate food and spread bacteria, but they also cause damage to the structural integrity of your home. With Suburban Pest Control in business since 1974 our experience in rodent control in Peekskill means you'll never have to worry about rodents invading your home again! 
Proven Rodent Control Treatments
When you have a rat infestation, you don't want to waste any time at all getting rid of it. When you partner with Suburban for rodent control and rodent removal, our rodent exterminators will: 
Conduct a thorough rodent inspection of your entire home, inside and out, to evaluate the severity of your rat infestation or mice infestation
Eliminate all rodents in your home with baits and mechanical traps 
A follow-up inspection a week after rodent extermination to ensure the rodent infestation is effectively handled 
A preventative, sanitation process to ensure rodents did not leave problems behind
Extermination plus prevention, to not only eliminate the current infestation but to protect against future rat or mice problems
24/7 Rodent Control with Guaranteed Results
We not only want to eliminate your current rodent infestation -- we also want to protect your loved ones after the initial rodent removal. With our 100% satisfaction guarantee and 24/7 availability, you'll never be alone when dealing with rat or mouse infestations. Our team is only satisfied when you are! 
New Customer? Get 10% Off Mice Removal
Suburban has been a staple for rodent control since 1974. Our locally-owned company is here to give back to our customers. Contact our rodent ex today and receive 10% off your service.
Termite Control in Peekskill
Termites are one of the most destructive critters for homeowners here in New York. Costing thousands of dollars in structural damage, termites are the last thing you want in your home. With our effective termite control in Peekskill, NY, you'll never have to worry about the damage these small insects can cause ever again.
Protect Your Investment For the Long Haul
When you know you have termites in your house, you want the best, most aggressive treatments to take care of the problem! Partner with Suburban and our termite exterminators will provide the following: 
A thorough termite inspection of each space in your home where termites are commonly found to evaluate the severity of damage caused
Fast results with effective Sentricon Above Ground Bait Stations to ensure quick and efficient elimination of the termite infestation
24/7 protection with a 100% satisfaction guarantee -- a termite exterminator will return and retreat your home until you are completely satisfied with our termite control services
We'll protect your home in the future with annual termite inspections, ensuring your home will never have a termite problem again. 
Bed Bug Treatment in Peekskill
We may have been in the business since 1974, but our bed bug exterminators use the most advanced bed bug treatments in the industry to ensure the complete protection of your loved ones! Bed bugs are one of the most feared pests to have in your home. When you know you have an infestation, you want the safest, most effective treatments available for long-term protection—that's where the professional bed bug removal treatment at Suburban comes in. 
Chemical-Free Bed Bug Removal Options
Dealing with bed bugs is a stressful situation, and harmful chemical treatments can cause even more stress -- that's why we offer chemical-free bed bug treatment and control in Peekskill, NY. When you choose Suburban for your bed bug protection, you can expect family-friendly treatments that include:
A HEPA vacuum system will be used on mattresses, box springs, cracks, and crevices, to ensure about 99.7% removal of bed bugs 
A steam vapor system allowing our highly-trained bed bug exterminators to fully destroy any remnants of bed bug eggs
Treatment applications using desiccants and residual sprays 
At an additional cost, you can receive post-treatment bed bug-resistant encapsulation of the treated areas
We Guarantee Results From Our Bed Bug Treatments
Our effective bed bug treatment and protection is guaranteed to work—but if you are unsatisfied with your results, our bed bug removal team will make things right until you are! With our experience as a locally owned company and our expertise, you'll never feel alone again when you need bed bug control!
Ant Control in Peekskill
With one ant comes an army of many others, making getting rid of ants in your home on your own nearly impossible. Let Suburban lessen the burden! We offer comprehensive ant control in Peekskill to completely rid your home of ants and prevent them from returning. 
Recurring Treatments for Long-term Protection
Whatever the season, ants love to infest your home and stick around. Luckily, our team of professionals provides recurring treatments to get you and your family the ant control you need. As a family-owned and operated business, we are dedicated to putting you and your family first and getting you the ant control you deserve! 
When you partner with Suburban for ant removal and prevention treatments, you can expect:
A free ant control estimate to determine the level of protection you need.
24/7 availability to better suit you and your family's busy schedules.
Recurring treatments for the most effective, quality results possible.
The use of non-repellent products for safe, low-risk ant removal.
100% satisfaction!
​​T.A.P. Insulation in Peekskill
Are you looking for a way to make your home more efficient while also protecting it from pests? T.A.P. insulation takes care of both in one fell swoop! T.A.P. (or Thermal Acoustical Pest control) is cellulose insulation made from recycled newspaper and treated with boric acid, a substance found in the natural world that kills household critters. Our specialized attic restoration team installs T.A.P. in your attic by "blowing it in" with a big hose, blanketing the entire floor of your attic with several inches, which better holds in hot/cool air, and kills pests on contact!
When you call us for T.A.P. attic insulation services, you get:
A free attic estimate so you can know the costs before committing. 
A more efficient home that better holds heat in the winter and cool air in the summer.
A reduced energy bill, saving you hundreds of dollars over the course of the year.
Exceptional acoustic dampening so you hear less outside noise in your home.
Protection from critters like spiders, roaches, termites, and much more.
Protection from mold and mildew as they can't grow by boric acid.
Life-long protection of your home as our T.A.P. comes with a lifetime guarantee.
T.A.P. is also fire-resistant and a product registered with the EPA. We think installing T.A.P. insulation is one of the best decisions a homeowner can make to save money, conserve energy, and protect their family against infestations. 
Our Guarantee
Should pests persist in between scheduled treatments, simply let us know and we'll re-service your home for no additional cost to you. That's our guarantee to you!
Image