Get 10% off the Best Pest Control in Mount Vernon
Pest Control in Mount Vernon
A pest invasion is one of the most frustrating things to deal with as a homeowner, whether you're trying to get rid of pests or prevent them. Here at Suburban Pest Control, we have been offering pest control in Mount Vernon that effectively prevents and exterminates unwanted invaders. We are available 24/7 to help you get rid of your pest problems! Since 1974, our exterminators in Mount Vernon have been eliminating pests, such as:
Ants
Cockroaches
Spiders
Bees
Wasps
Stink Bugs
Rats
Mice
And more!
Get 10% Off Your Initial Pest Control Service
Pest control can be expensive, but the investment is well worth it! When you partner with Suburban, we make it easier to invest in your family's safety when you sign up for our yearly pest control program. We're offering an instant savings of 10% on your initial service when you sign up today.
Image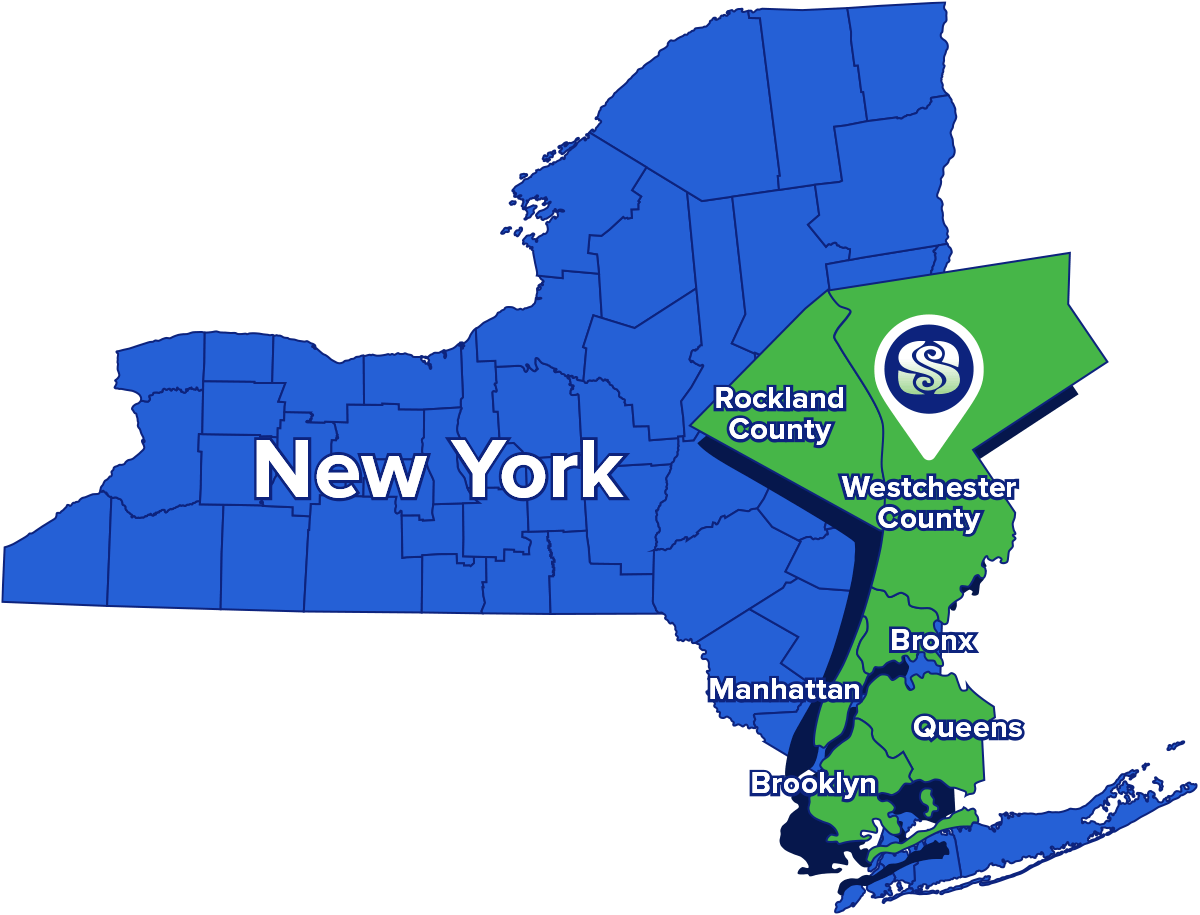 Seasonal Treatments For Effective Results
At Suburban Pest Control, we believe that recurring, seasonal treatments are the most effective way to eliminate pests. When you partner with us for our Pest Protection Program, a Mount Vernon exterminator will visit your home each season. During these visits, a season-appropriate treatment is applied.  This is the best way to ensure pests stay gone all year long.
Don't Miss Out on Your FREE Quote
We offer free quotes on all our Mount Vernon pest control so you can start kicking pests to the curb as soon as possible. We also offer discounts on our pest control services because pest control should never break the bank. At Suburban Pest Control, we offer one month of service free when you prepay for a year. We also offer senior citizens a 10% discount on their services. 
Termite Treatment in Mount Vernon
Termites may be small, but they can do massive amounts of damage in just a short period of time, leaving you with expensive home repairs. Whether you're already suffering from a termite infestation or you're ready to take preventative measures, our termite treatments in Mount Vernon will fit your needs.
Comprehensive Termite Treatments to Defend Your Home
Damage from termites can potentially weaken the structure of your home, putting your biggest investment in jeopardy. Fast action is required to minimize termite damage costs, and that's exactly what our expert termite exterminators in Mount Vernon are here to provide. When you trust us to eliminate your infestation, our team will:
Perform a thorough termite inspection of your home and crawl space.
Determine the extent of the termite infestation and affected areas.
Create a termite treatment plan that's customized to your home.
Protect you from future infestations through preventative termite measures.
We're proud to offer the best termite treatment in Mount Vernon that utilizes top-of-the-line products, such as the Sentricon® Always Active termite system. This treatment is more aggressive, yielding higher levels of efficiency and speed. Our bait stations keep termites away from your home and eliminate the entire colony, including the queen.
Bed Bug Treatment in Mount Vernon
When bed bugs invade, they turn a peaceful environment into a stressful one, making it difficult to sleep. They leave irritating, unsightly bites on your skin as they take advantage of a new food source. We understand wanting to get rid of bed bu as you can, which is why we've worked hard to develop our Mount Vernon bed bug treatments that have proven, trusted results.
Bed Bug Sprays that Kill on Contact
We utilize state-of-the-art materials and methods in our Mount Vernon bed bug treatments, eradicating your pest problem as quickly as possible and finally letting you get a good night's sleep. Suburban's bed bug control treatments include:
The use of a HEPA vacuum on your mattress, box spring, and other cracks and crevices where bed bugs try to hide, removing up to 99.7% of your infestation, including adults, nymphs, and eggs.
Steam vapor to penetrate your mattress and other soft surfaces, eliminating bed bugs through heat, even if they attempt to burrow away.
Spray treatments that are targeted to areas affected by bed bugs that will be eliminated upon contact.
Mattress encapsulation to create a barrier that protects against future infestations, at an additional cost.
Rodent Control in Mount Vernon
When dealing with rodents, relief can feel nearly impossible. Between failed DIY attempts, multiplying rats and mice, and droppings all over your home, things can get overwhelming. We know the struggles of dealing with these scurrying nuisances, but we also know how to get rid of rats and mice in your home. When you trust Suburban Pest Control for your rodent control in Mount Vernon, you'll receive that much needed relief.
Proven Methods for a Rodent-Free Home
In the pest control industry since 1974, we've perfected our mouse and rat removal techniques to tackle any size infestation while also protecting you from future ones. When you call on us at 646-461-8109, one of our friendly Mount Vernon rat exterminators will:
Inspect your home to assess the severity of your mouse infestation.
Create a custom plan that suits your home's needs.
Use bait and mechanical traps to exterminate your rodent infestation.
Remove trapped rodents from your property.
Properly sanitize the affected areas.
Take measures to exclude rats and mice, giving you lasting protection.
Save 10% on Our Rodent Control in Mount Vernon
Rodents in your home not only cause stress, but also make you and your family feel uneasy in your own home. When you sign up for our rodent control in Mount Vernon, you not only get peace of mind, but also 10% off your service!
Ant Control in Mount Vernon
It doesn't take much to attract ants into your home—whether it's tiny crumbs, forgotten fruit on the counter, or a drop of something sweet, ants will find their way to it. Once one ant finds their way inside, the rest of the colony will follow them close behind, and soon enough your home will be overrun by ants. Thankfully, it doesn't have to be that way! Our ant control in Mount Vernon works to efficiently eliminate all the ants in your home, giving you one less thing to worry about.
SCHEDULE YOUR INSPECTION TODAY
Stop Ants at Their Source
Whether you're battling odorous house ants, pharaoh ants, carpenter ants, or pavement ants, our ant control in Mount Vernon has the solution for you. Our ant exterminators use effective, powerful products to stop ants in their tracks, no matter where they're hiding. Unlike DIY methods, we eliminate ants at their source, giving you the most reliable relief possible. 
With experience since 1974, when you trust our ant exterminators in Mount Vernon, you can expect:
A comprehensive inspection of your home, scouring it from top to bottom for signs of ant activity.
Treatment that's customized to your unique situation.
Proven baits combined with non-repellent products to safely eradicate ants.
Open, honest communication, which includes addressing all your questions and concerns.
Our 100% satisfaction guarantee, so you know you're getting the best care possible.
TAP Insulation in Mount Vernon
Our TAP insulation in Mount Vernon is not only effective, but it's also environmentally friendly! We use repurposed newspapers that are ground up and blown into your attic on top of existing insulation. The fibers are treated with a specially-formulated borate solution that acts as a pesticide, keeping ants, roaches, termites, and more at bay. Other benefits of TAP insulation include:
Reduced energy bills from heating and cooling your home.
Noise control to help block out road noise and loud neighbors.
Protection from mold and mildew.
Increased fire resistance.
A Pest-Free Home – Guaranteed!
Here at Suburban Pest Control, your satisfaction is our number one priority. We aren't happy unless you are!  That's why we offer a 100% satisfaction guarantee with our pest control services in Yonkers and surrouding areas. If you're not happy with the results of our treatment, let us know. We will return to your home to make it right. 
Our Guarantee
Should pests persist in between scheduled treatments, simply let us know and we'll re-service your home for no additional cost to you. That's our guarantee to you!
Image