Get 10% Off the Best Pest Control in Bedford Hills
Pest Control in Bedford Hills
Managing your home is almost a full-time job on its own, between random repairs, paying bills, cleaning, lawn care, and everything else. You've got enough to juggle, so why not outsource the bug problems to a pest control company with an excellent track record? With Suburban Pest Control, you can have great value, peace of mind, and a pest-free home. 
Suburban's exterminators can help you with all sorts of pest infestations common in New York, like: 
Roaches
Spiders
Ants
Rodents
Silverfish
Millipedes
Ticks
Fleas
Earwigs
Wasps
Crickets
Beetles
And many more!
Image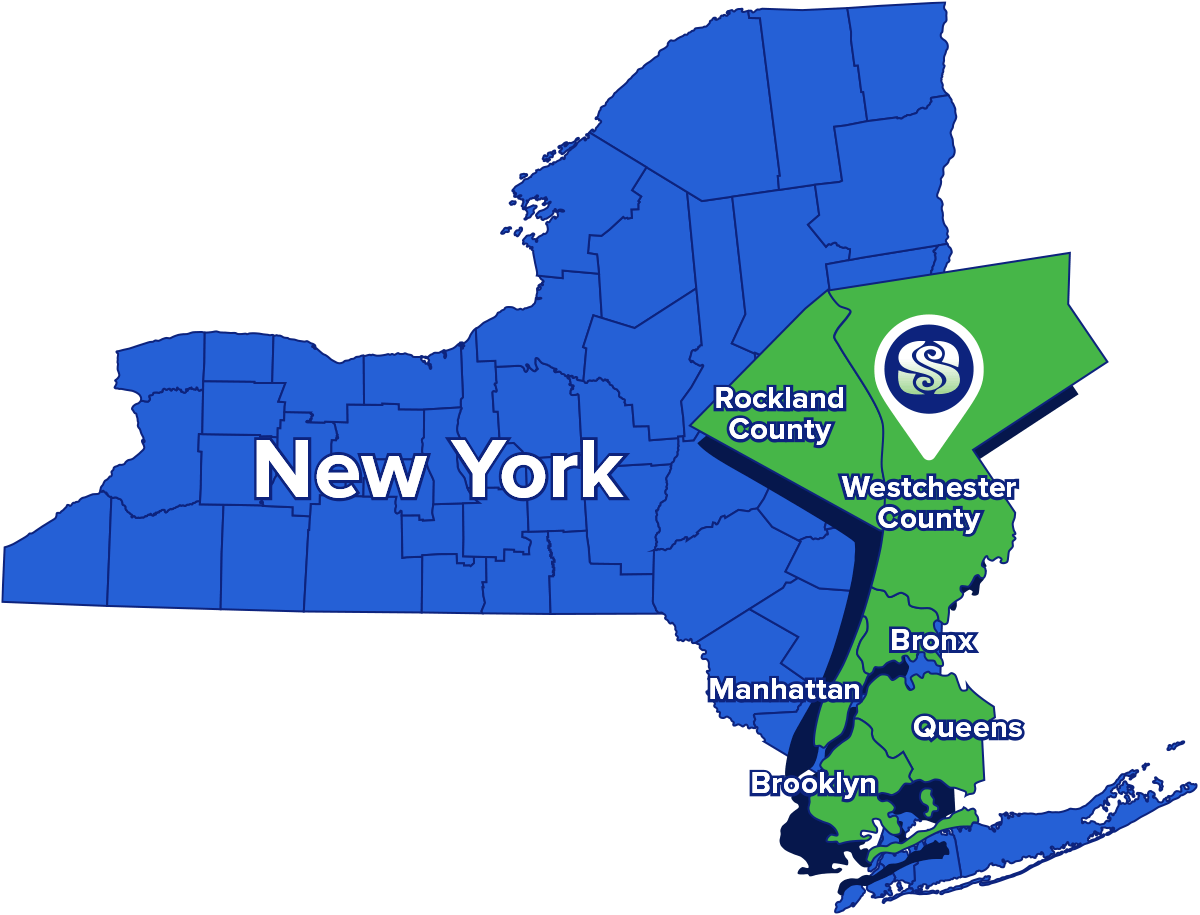 Customer Service Comes First
We are a locally owned pest control company in the New Rochelle area--but we care just as much about customer satisfaction as we do about exterminating pests. We offer free quotes to help you get a handle on your pest problem, and we work with you to create a customized treatment plan that works for your home, your family, and your wallet. Our pest control services are also extremely flexible--we're available for you 24/7 because we know that, whether you're dealing with rats in the attic or fire ants in the yard, you deserve fast, efficient, affordable pest control. 
Your Home Pest-Free, Guaranteed
We have complete faith in our expert exterminators and their ability to offer the best pest control in Bedford Hills. We design thorough, custom treatment plans that use family-friendly products and up-to-date technology to eradicate all kinds of pests. That's why, if within 30 days of your pest control service, you're still dealing with bugs or rodents, we'll return to re-treat your home for free. 
Bed Bug Treatment in Bedford Hills
It's impossible to get a good night's sleep if you have a bed bug infestation. Knowing that you're going to snooze with insects crawling through your sheets is worse than their physical effects--the itchy red bites on your exposed skin. When you notice bites, smell a musty odor, or discover reddish stains or fecal matter in your bedding, you need bed bug removal as soon as possible. Luckily, at Suburban Pest Control we offer 24/7 treatment--for peace of mind even in the middle of the night.
When you call Suburban for bed bug treatment in Bedford Hills, there are a few different methods we'll use to help: 
A thorough bed bug inspection to help determine the severity of the infestation. 
A HEPA vacuuming from a trained bed bug exterminator, which will remove insects, debris, and fecal matter from your beds and upholstery.
A steam vapor treatment, which aids in bed bug removal by using heat to kill insect eggs. 
Additional liquid and residual treatments at the perimeters and other areas, just for additional safety. 
No one deserves to deal with a bed bug infestation. Going to bed should be a peaceful and relaxing experience for you and your family. It is time to have the professionals fight for your family and your peace of mind. Contact Suburban Pest Control for relief!
Termite Treatment in Bedford Hills
There are two types of termites--subterranean termites and drywood termites--and although they function a bit differently, both can cause immeasurable damage to your home. Actually, termites are responsible for billions of dollars in damage to homes each year in the U.S. It's important to keep a watchful eye for these destructive insects. 
Some of the signs that you need a termite exterminator include: 
Swollen and warped floors, ceilings, and doors or door frames.
Visible damage to wood or wood that seems hollow.
Mud tubes bordering the home's foundation.
Discarded wings near window sills and doors (dropped from termite swarmers).
GET 10% OFF PEST CONTROL IN BEDFORD HILLS! 
Termite Experts with Tried-and-True Techniques
We've got a lot of expertise when it comes to termite treatment in Bedford Hills, but we don't use the same methods now that we did decades ago. At Suburban, we specialize in termite control and utilize state-of-the-art Sentricon® methods. Sentricon® Above Ground Bait Stations provide an aggressive approach to eliminating your termite infestation.  We'll make sure to conduct a thorough termite inspection and customize our treatment plans for your unique situation and home, because being in business since 1974 has taught us that customer service is crucial and your needs are one-of-a-kind. 
Rodent Control in Bedford Hills
When mice and rats are in your home, you need a local, family-owned pest control company that takes it as seriously as you do. At Suburban Pest Control, our rodent control in Bedford Hills has protected homes for decades. Skip the ineffective, expensive DIY approaches and let the local experts provide you with solutions that last. When you call us, you'll get help from highly-trained and experienced rat exterminators that you can count on. 
With our Rodent Control in Bedford Hills, you can expect:
A full home inspection to find active rodents and identify their entry points and hiding places.
A custom-designed rodent removal plan based on your needs.
Targeted baiting and trapping for swift rodent extermination.
Eco-friendly and safe rat control products.
Guaranteed satisfaction and FREE re-treatments. 
And more!
Protection from Rodent-Borne Illness
Rodents' ability to spread dangerous diseases makes it that much more important to protect your home with quality rodent control. Mice and rats can carry illnesses like Typhus, Hantavirus, and even Plague into your home. Keep your loved ones safe and healthy with a reliable rodent treatment plan you can count on. Say goodbye to rats with fast, effective relief when you call us today!
Ant Control in Bedford Hills
By the time you're seeing ants in your home, chances are they've been at work a good long while. At that point, haphazard DIY ant control can actually make an infestation worse, such as dividing one colony into two or more! At Suburban Pest Control, our ant exterminators take the time to carefully identify the species in a home so they can utilize the most efficient and effective ant treatment.
The most common ant species we see in Bedford Hills are: 
Odorous House Ants
Pharaoh Ants
Carpenter Ants
Pavement Ants
Each species has its own biological quirks, and knowing what you're dealing with makes ant control in Bedford Hills far easier. 
Peace of Mind with Recurring Services
Keeping ants out of your house is easier than dispelling an active infestation. That's why we offer recurring services, ensuring ants don't stand a chance in your home. Backed by our satisfaction guarantee, we're confident that a call to us for ant control will see your problems solved.
T.A.P. Insulation in Bedford Hills
Attics aren't just a popular spot for neglected moving boxes or miscellaneous items. Many pest infestations get their start in attics, where they can go unnoticed until they cause more serious problems around the house. Meanwhile, insufficient attic insulation can keep you reaching for your thermostat and driving up your energy bills.
Whether you're planning an attic restoration, or your insulation just needs an upgrade, our T.A.P. insulation service in Bedford Hills can repel common pests while providing additional benefits, such as:
Reduced energy costs from improved temperature control.
Soundproofing thanks to acoustic dampening qualities.
Fire resistance superior to traditional insulation.
Permanent protection from pests covered by our lifetime guarantee.
Environmentally friendly material consisting of recycled newspaper fibers.
Our Guarantee
Should pests persist in between scheduled treatments, simply let us know and we'll re-service your home for no additional cost to you. That's our guarantee to you!
Image