Get 10% off the Best Pest Control in Bronxville
Pest Control in Bronxville
Suburban Pest Control is a family-owned and operated company that has been protecting the homes of Bronxville residents since 1974. Our family prides itself on the decades of experience serving our community and becoming experts on all of Bronxville's pest control needs. We have assembled a team of highly-trained exterminators in Bronxville who provide unmatched customer service, so when it comes to protecting your home from pests, don't feel like you need to go it alone. Become a part of our Suburban Pest Control family!
A Proven Program For Your Family's Peace of Mind
Residents know that we have a variety of pests visiting us year-round. From rodents looking for a home in the winter to ants looking for a place to picnic in the warmer weather, you need a pest control partner who can do it all. That's why our experienced exterminators in Bronxville are trained to eliminate:
Rodents
Spiders
Ants
Wasps
Roaches
Bees
Stink Bugs
And more!
Image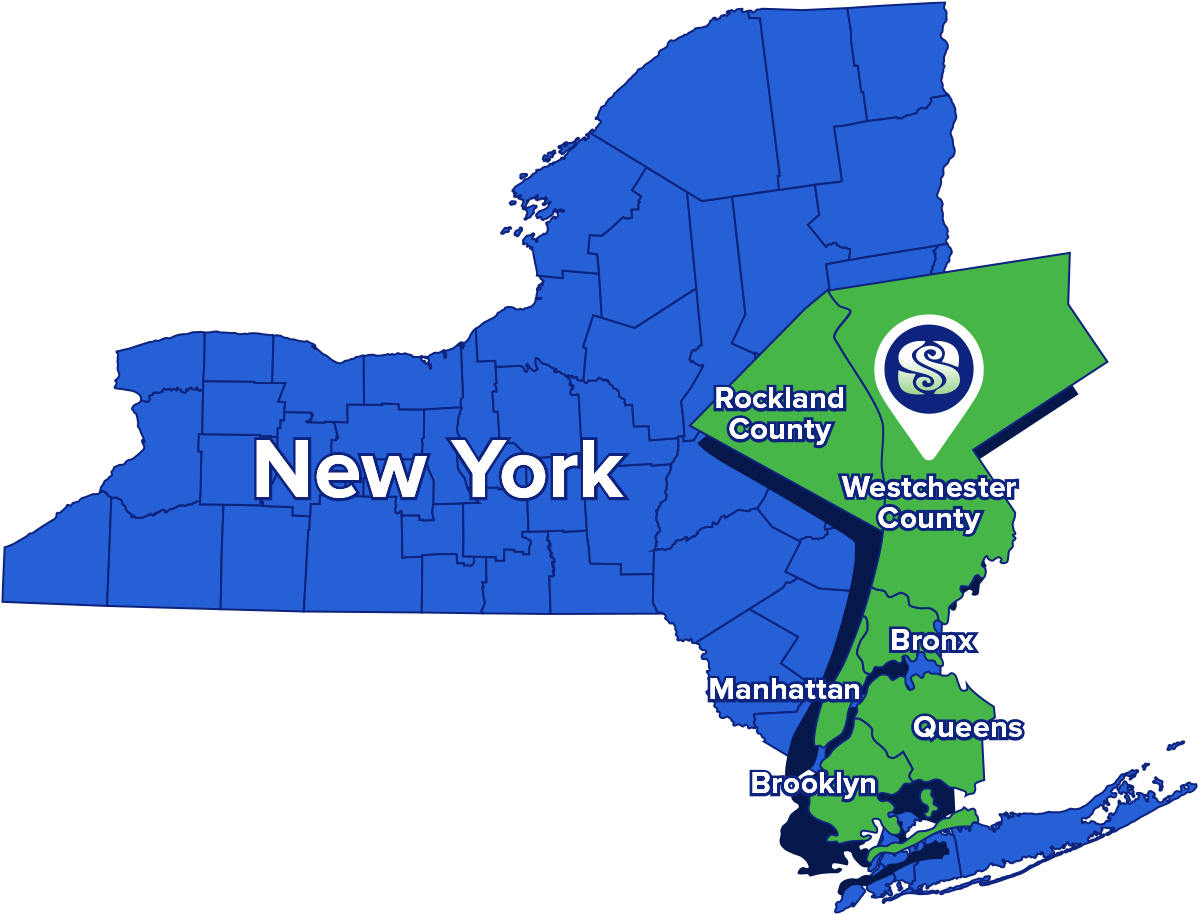 Get 10% Off Your Initial Pest Control Service
Pest control can be expensive, but the investment is well worth it! When you partner with Suburban, we make it easier to invest in your family's safety when you sign up for our yearly program. We're offering an instant savings of 10% on your initial service when you sign up today.
Recurring Service For Your Protection
Our proven Pest Protection program was formulated to keep pests away year-round. When you need relief fast, here's what you can expect from our pest control services in Bronxville:
A thorough inspection and consultation of every inch of your home
A custom pest control treatment plan, designed specifically for your identified needs
Four seasonal treatments, each expertly designed for the season's unique pest problems, ensuring year-long pest prevention
Pest Protection You'll Love
Since we've been in business, our main goal has remained constant - to provide exemplary service that our customers can count on. In fact, we want our customers to be so happy with our service that we provide a 100% satisfaction guarantee. If anything about your Bronxville pest control service does not meet your expectations, we will return and retreat for free. "All services are guaranteed. Your protection is our main concern." That's the Suburban Pest Control promise.
Since 1974, we've helped many of your neighbors in the Bronxville area rid their homes of pest problems. We hope you'll trust us to treat yours as well.
Support When Your Family Needs It Most
In Bronxville, a pest control need can arise at any time, day or night. That's why we've assembled a team who are ready to serve you 24 hours a day. We know pests aren't concerned with convenience, so we will be there when you need us - simply give us a call.
We Offer Free Quotes
The best pest control in Bronxville starts with a free quote. Contact Suburban Pest Control today to start protecting your home from pests.
Rodent Control in Bronxville
Are rodents driving you up the wall? If so, Suburban Pest Control is here to help. We understand that a rodent infestation can be stressful since mice and rats are damaging to both the health of your family and the structural integrity of your home. Rodents carry dangerous diseases such as Salmonellosis, Plague Leptospirosis, and Hantavirus, introduce fleas to your household, and gnaw on building interiors and wires. If you've detected signs of rats or mice in your home, you have more than enough reason to call Suburban Pest Control right away for rodent control in Bronxville!
Get Rid of Rodents In Bronxville
When it comes to rodents, you want them gone immediately. That's why our rodent removal process is designed to eliminate an infestation as efficiently as possible. Our mouse control in Bronxville includes the following highly effective services:
A thorough inspection of the infested property: An expert rat exterminator will carefully inspect the interior and exterior of your home in order to create a customized rat control plan.
Baiting and trapping: With the use of mechanical traps, we are able to successfully get rid of mice after only a few visits to your home. Our team are experts at rodent removal!
Rodent extermination with the BurrowRX: Approved by the EPA, this eco-friendly device effectively targets burrowing rodents such as rats without harming other species or plants. 
Expert advice on how to keep rodents away: As a pest company in business since 1974, our exterminators know a ton of tips and tricks for keeping rats and mice away permanently and are eager to share this advice with you.
Free re-treatments as necessary: If our eliminative treatments, preventative measures, and recurring visits aren't enough to completely get rid of mice, we will re-treat your home at no cost to you until you are 100% satisfied. 
Termite Treatment in Bronxville
Termite queens have been known to live for up to 50 years, so that makes it nearly impossible to wait out your termite infestation. If you start to notice piles of translucent wings, hollow sounding wood, or warped planks in your home, then it may be time for termite treatment in Bronxville. If you choose to partner with our expert exterminators you will receive: 
Full inspection of your home to locate any termites or termite nests. 
Aggressive, customized treatment plans utilizing a variety of methods to eliminate the termite infestation. 
Preventative treatments to prevent any termite returns. 
Our treatment options utilize the Sentricon® Always Active termite system, a market leader in termite elimination and prevention technology. With our trained exterminators utilizing this system we will be able to deal with any termite issue regardless of size. No matter what your termite needs are, call our friendly customer service staff and find out how we can help you! 
Bed Bug Treatment in Bronxville
Even if you haven't returned from any travel recently there are many ways in which you may find bed bugs sneaking into your home. Due to their incredibly hardy nature and fast-spreading it is imperative that any bed bug infestations are dealt with quickly and professionally. Our team at Suburban Pest Control has bed bug removal experience since 1974 so you know that if you use us we will provide the expert services you need.
Our bed bug treatment in Bronxville includes:
Thorough inspection to determine locations of infestation, including furniture, curtains, and carpets. 
Steam vapor treatment for deep penetration into fabrics and mattresses. 
HEPA vacuum system which lets our exterminators remove 99.7% of all bed bugs. 
Separate furniture treatments available in a secured location if the infestation is extreme. 
Whatever your bed bug concern, our helpful customer service team is ready and waiting for your call to answer any and all questions you may have.
Ant Control in Bronxville
With over 1,000 different species of ant in the USA, it is more than likely that you will encounter them on your property at some point. Ants can very quickly take over the kitchen in their ravenous search for food, and can cause some serious property damage if they find themselves in electronics, wires, and cables. With all of the different invasive species which you could be dealing with, the first step to solving the problem is accurate identification, which will come as part of your extended treatment plan.
Our ant control in Bronxville includes
A comprehensive home inspection to determine ant species and infestation locations.
Customized treatment plan from an expert ant exterminator.
Recurring treatment options to ensure your home remains ant-free. 
100% satisfaction guarantee offered on all services. 
T.A.P. Insulation in Bronxville
Have your electricity bills gotten to be too expensive? It may be time for an attic restoration! Attics are susceptible to air leakage either coming into your home or out of it, which can lead to high energy bills. Pests can also find their way into your home through the attic.  Thermal Acoustical Pest Control (T.A.P.) Insulation is the solution! T.A.P. is loose-fill insulation that can insulate areas that traditional insulation may have missed or is unable to cover. 
T.A.P insulation protects your home from:
Roaches
Silverfish 
Termites 
Booklice 
Crickets
Centipedes
And much more!
Benefits of T.A.P. Insulation 
T.A.P is highly effective and a great investment for homeowners. Our attic restoration services are performed by our experienced technicians, so you can trust that it was done correctly and will work effectively. There are so many benefits to T.A.P. including:
EPA registered pest control product 
Environmentally responsible 
Lowers energy bills
Protects your home from mold and mildew 
Fire resistant 
Our Guarantee
Should pests persist in between scheduled treatments, simply let us know and we'll re-service your home for no additional cost to you. That's our guarantee to you!
Image