Image

Let Us Help You Get Rid of Rats And Mice For Good!
100% Satisfaction Guaranteed!
Rodent Control in New York
Do you have mice or rats living in your New York home? Get back your peace of mind by calling a trusted, experienced rodent exterminator at Suburban Pest Control. With our rodent control program, you can rest assured that your rat infestation will be gone in no time.
Having over 40 years of experience as a local, professional pest control company in New York City and Westchester County, our rodent exterminators are highly trained and fully equipped to handle your rodent control problems, no matter the size.
Schedule Your Rodent Inspection
Fast and Efficient Rodent Removal
At Suburban Pest Control, we know that a rodent infestation is the last thing you want to deal with, which is why we created our rodent control strategy, giving us the ability to efficiently and safely take care of your rodent problem. With our rodent control strategy, you can expect:
A rodent inspection of the infested property. A highly educated mice exterminator will come out and inspect your property, evaluating the degree of your mouse or rat problem, therefore allowing them to create a customized rodent control plan.
Baiting and trapping the rodent infestation. One of our rodent exterminators will treat the main points of infestation with bait and mechanical traps, effectively exterminating and eliminating the infestation. This process includes a follow-up visit one week later, and additional follow-ups depending on the severity of the mice infestation.
Recommendations to ensure the efficacy of the program. Proper sanitation of the affected areas is critical to ensuring that the property maintains a rodent-free status.
Excluding rodents from the property and affected areas. Beyond eliminating the rodents, we take the next steps towards rodent exclusion, keeping rats and mice from entering your home so that your problem will not only be resolved but will stay resolved. Free estimates will be provided to keep your home rodent-free.
Experienced Rat Exterminators, Trusted Results
Our goal at Suburban Pest Control is not just keeping your home rodent-free, but doing so while providing top-notch service for our customers. With over 40 years of experience as a local, professional pest control company, we know how to get things done in a professional manner while making our customers feel like family. To do this, we offer a 100% Satisfaction Guarantee! Always remember that when you work with Suburban Pest Control – we aren't satisfied until you are!
Advanced Technology for Advanced Rodent Exclusion
Here at Suburban Pest Control, we only use the best techniques to solve your rodent issues, that's why we've chosen BurrowRX .
When a BurrowRX treatment is applied to your home, you never have to worry about toxic chemicals harming you, your family, or your pets. The best part? No traps needed for pets and children to get caught in! For a family-safe option to dangerous rodents, you need Suburban Pest Control.
Contact Our Team Now To Get Started
Protect Your Loved Ones From Danger
Although rodents don't appear to inflict much harm, they can be quite dangerous to have in your home. Beyond the anxiety they bring to you and your loved ones, the health hazards they bring are even more alarming. Rodents are capable of the following:
The spread of various diseases, including Salmonellosis, Plague Leptospirosis, Hantavirus, and Rickettsialpox
Contamination of food supplies
Exposure to fleas and other ectoparasites that they can introduce into your home
Structural and foundational damage to your home, caused by gnawing on building interiors and wiring, potentially igniting fires.
These are all very serious issues that can adversely affect your family. Don't let your loved ones be harmed by the negative, hazardous effects of rodent infestations. Allow our trusted, experienced rodent exterminators at Suburban Pest Control to come in and get the job done, making sure you are safe, happy, and have your peace of mind. Is the rodent problem not in your home and in your storage unit instead? Learn how to get rid of mice in your storage unit.
Start Protecting Your Family Today
What Attracts Rodents To Your House?
A rat sighting can put anyone on edge—so why are there rodents in your home in the first place? Types of rodents are attracted to houses for several reasons, such as:
Food: Easily accessible food sources, such as uncovered garbage, spilled pet food, bird feeders, and improperly stored food items, are highly attractive to rodents.
Water: Rodents need a water source to survive. Leaking pipes, dripping faucets, and standing water can draw them to your home.
Shelter: Houses provide shelter and protection from predators, making them appealing places for rodents to nest and breed.
Warmth: Especially during colder months, rodents seek warm and cozy environments indoors.
Clutter: Cluttered areas and piles of debris offer hiding spots and nesting opportunities for rodents.
Access Points: Small cracks, gaps, and openings in walls, foundations, doors, and windows allow rodents to enter homes easily.
Vegetation: Overgrown vegetation and bushes close to the house can provide pathways and cover for rodents to move around unnoticed.
Learn more about what attracts mice and see if you can stop any of your habits to prevent them. If you need help making your home less attractive to rodents, contact our rat exterminators today to learn more about our pest control services.
Our Guarantee
Should pests persist in between scheduled treatments, simply let us know and we'll re-service your home for no additional cost to you. That's our guarantee to you!
Image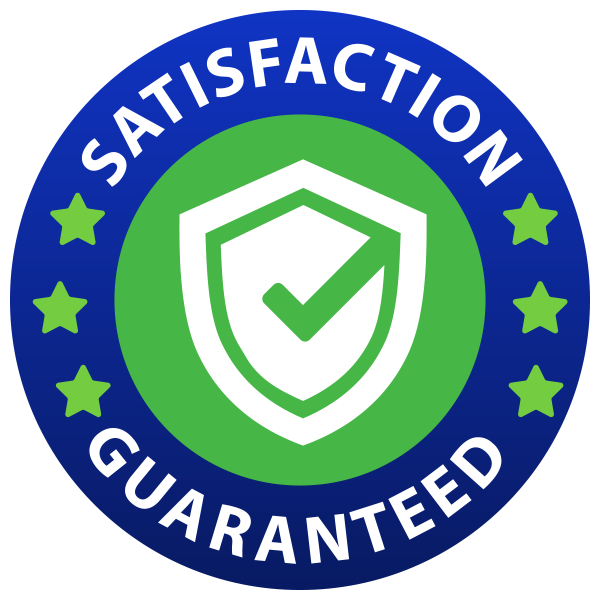 Areas We Service
Areas We Service in New York
Our family has been proudly serving the Westchester County and New York City area with quality pest control solutions since 1974. We know this area, and the pests that are found here, like no other, and are able to create customized pest control plans to better suit your needs!
Image