Get 10% off the Best Pest Control in Rye
Pest Control in Rye, NY
While our area's coastal lifestyle makes it an attractive place to live, it also brings with it an array of household pests seeking shelter. Luckily, our team of experienced exterminators understands what it takes to keep your property pest-free! Suburban Pest Control has been providing exceptional pest control services in Rye since 1974, meaning we understand the importance of quick and reliable service.
When you partner with us, you can rest easy knowing your home is protected from household pests like:
Spiders
Roaches
Ants
Bees
Wasps
Rodents
And More!
Get 10% Off Your Initial Service
Pest control can be expensive, but the investment is well worth it! When you partner with Suburban, we make it easier to invest in your family's safety when you sign up for our yearly program. We're offering an instant savings of 10% on your initial service when you sign up!
Image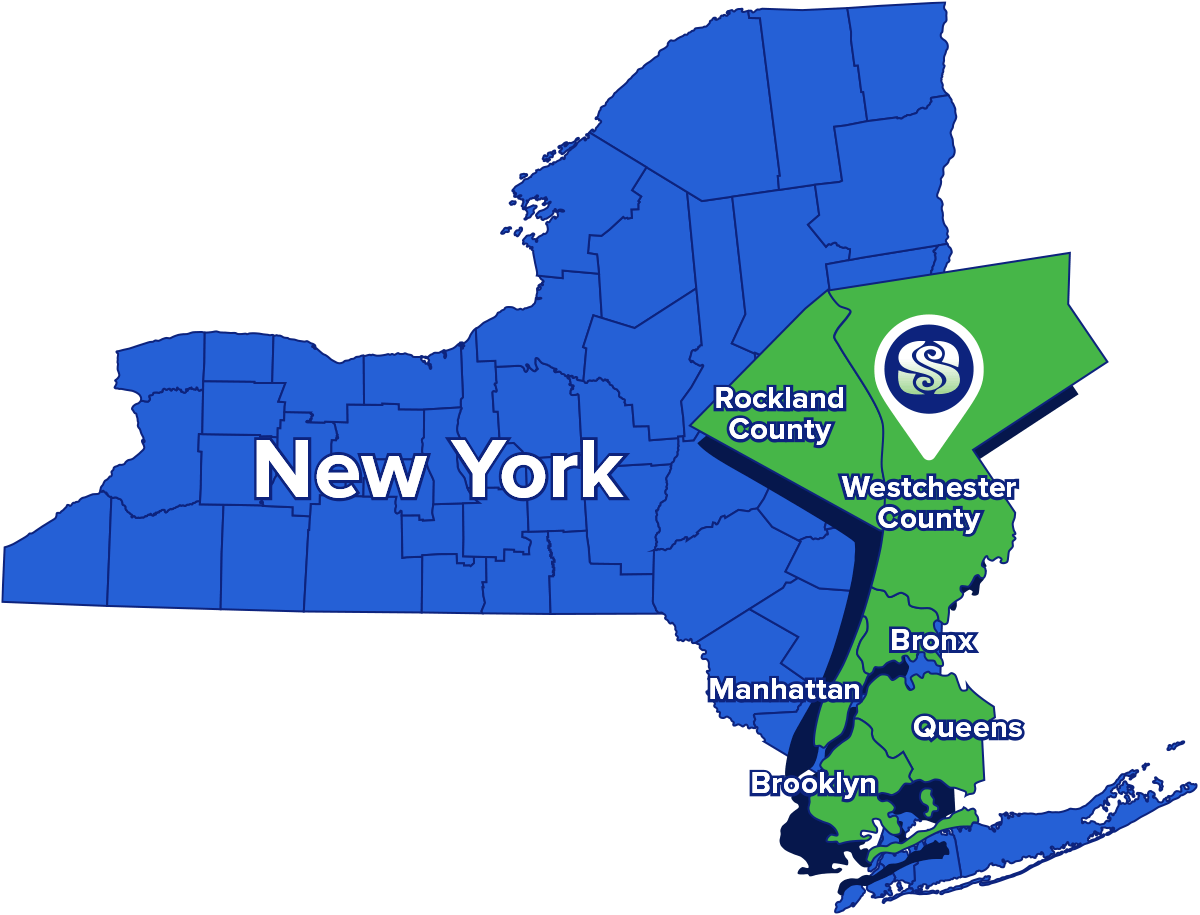 Customized, Guaranteed Pest Treatments
When you call on Suburban for help, our expert exterminators are ready to solve all your pest problems quickly and efficiently. We carefully designed our Pest Protection Program to not only tackle any existing infestations but also prevent them from happening in the future by utilizing our specially formulated seasonal treatments. When you put your trust in us to take care of your home, here's what you can expect:
A detailed inspection of your home conducted by one of our highly-trained exterminators in Rye.
Customized treatment plans designed to fit the needs of your home and family.
Seasonally scheduled visits to proactively prevent infestations all year long.
100% satisfaction guaranteed!
What are you waiting for? Don't spend another night haunted by the thought of infestations—one call to Suburban and you're one step closer to the pest-free home you've been dreaming of!
Ant Control in Rye
At Suburban, we understand that no two ant infestations are the same. In order to give each customer the complete protection they deserve, we take the time to thoroughly inspect a home, properly classify the types of ants found, and create a customized treatment plan before applying our pest-specific treatments. 
When you partner with our expert ant exterminators, you'll receive treatments designed to target the four most common types of ants in New York.:
Odorous House Ants: Because these ants don't respond to traditional ant baits and typically work together in groups of a thousand worker ants or more, we rely on recurring treatments to ensure total eradication. 
Pharaoh Ants: Also known as "sugar" ants, this species is known to nest in the nooks and crannies of your home, making it difficult for you to get to the root of the problem. With our effective ant baits, we are able to eliminate pharaoh ants before their harmful bacteria affect your loved ones.
Carpenter Ants: To get rid of this highly destructive ant species, our experts focus on tracking down satellite colonies and hidden nests that often go undetected by an untrained eye.
Pavement Ants: With perimeter inspection and recurring treatment, we are able to effectively eliminate this highly invasive species.
Rodent Control in Rye
A rodent can squeeze through an opening as small as a dime, which makes entry into your home rather simple for these furry critters. Fortunately, at Suburban, we offer rodent control in Rye for complete rodent removal—offering protection from rats, mice, squirrels, chipmunks, and more!
When you partner with us for rodent removal services, you can expect:
A full inspection of your home to identify areas of infestation and points of entry.
Effective baiting and trapping methods that will result in total rodent removal.
Professional tips from our experts that will consult you on how to keep your home rodent-free for the long haul.
Exclusion work done around your home to prevent rodents from re-entering.
Your satisfaction, guaranteed!
Save 10% on Your First Service
From rat control to mouse control, we have the service you need. We keep rodents out of your home by using effective methods of removal and exclusion. When we send an exterminator to your home, we are choosing to send a state-certified professional who is more than just qualified to get rid of rats—your rat exterminator is qualified to get rid of mice and all other rodents to ensure a safe and rodent-free home!
Bed Bug Treatment in Rye
Bed bugs often enter your home by latching onto your clothing and bags, quickly infesting your furniture and belongings as soon as they make their way through the door. Luckily, at Suburban, we offer bed bug treatment in Rye to keep your family and pets protected year-round. When you schedule a service with us, a professional bed bug exterminator will visit your home to begin the process of bed bug removal for fast and long-lasting relief!
When you partner with us for bed bug removal in Rye, a bed bug exterminator will:
Conduct a thorough bed bug inspection to identify all areas of infestations.
Use a HEPA vacuum and steam vapor system to effectively get rid of all insects.
Apply targeted treatments to control and eliminate the bed bug infestation.
Remove any leftover debris from these insects, following removal services.
Inspect and treat your home until you're 100% satisfied—it's our guarantee!
Get a Free Quote For Your Removal Treatment!
Bed Bug Treatments Without the Chemicals
Our bed bug services utilize steam treatments instead of chemicals that may leave eggs and larva behind, allowing another infestation to occur. We safely heat your home to over 240 degrees so we can be sure to kill every adult bed bug and its eggs. This service is paired with HEPA vacuums which can get rid of large clusters and clear your home of any debris that bed bugs leave behind. 
Termite Treatment in Rye
Termite colonies can sneak in and eat away at the structural integrity of your home before you even notice they're there. Costing far more in damage than any other type of critter, a termite infestation can be detrimental to hardworking families. Luckily, our professional termite exterminators will eliminate the colonies turning your home into theirs, and take every precaution to ensure no termite returns. 
Our termite treatment in Rye includes: 
24/7 availability so you're always looked after. 
A thorough inspection of your home to locate every potential hiding place. 
The most effective treatment to match your infestation's level of severity. 
Preventative treatments to defend your home from future infestations. 
100% satisfaction guaranteed: if you're unhappy with our services, we will re-treat your home! 
Quicker and Stronger Results 
In business since 1974, our family-owned Suburban is the strongest choice for you. Our use of Sentricon® Above Ground Bait Stations, which take the bait to the termites, is the most proactive and aggressive termite treatment in Rye. Trust our team of professionals and leave your worries of infestation behind. 
TAP Insulation in Rye
If you're looking to replace the insulation in your attic, there's no better option than our TAP insulation. This option not only saves you money on energy costs, but also protects against critters like ants, roaches, and even termites! This is because the insulation is treated with a specially-formulated borate solution that is proven to prevent infestations.
Our attic insulation services in Rye will:
Start you off with a free attic inspection.
Reduce noise from outside your home, like cars or noisy neighbors.
Save you money on your power bill.
Prevent mold and mildew from growing.
Provide greater fire resistance.
Give you lifetime protection from pest infestations.
Our Guarantee
Should pests persist in between scheduled treatments, simply let us know and we'll re-service your home for no additional cost to you. That's our guarantee to you!
Image