Get 10% off the Best Pest Control in Hastings
Pest Control in Hastings
Here at Suburban Pest Control, we have a passion for helping a family in need. We have been providing pest control in Hastings since 1974, so we know how to eliminate a pest infestation with ease and satisfy our customers while doing it. When you partner with us, you will receive high-quality treatments to get rid of your pest problem quickly.
Our pest control in Hastings can protect your home against:
Rodents
Bees
Ants
Roaches
Wasps
Stink Bugs
And more!
Save 10% Instantly With Suburban
New customers are invited to take 10% off their initial service when signing up for a yearly program. Want other ways to save? Check out our Hastings pest control coupons for other special offers, like saving 5% when you prepay for the entire year!
Image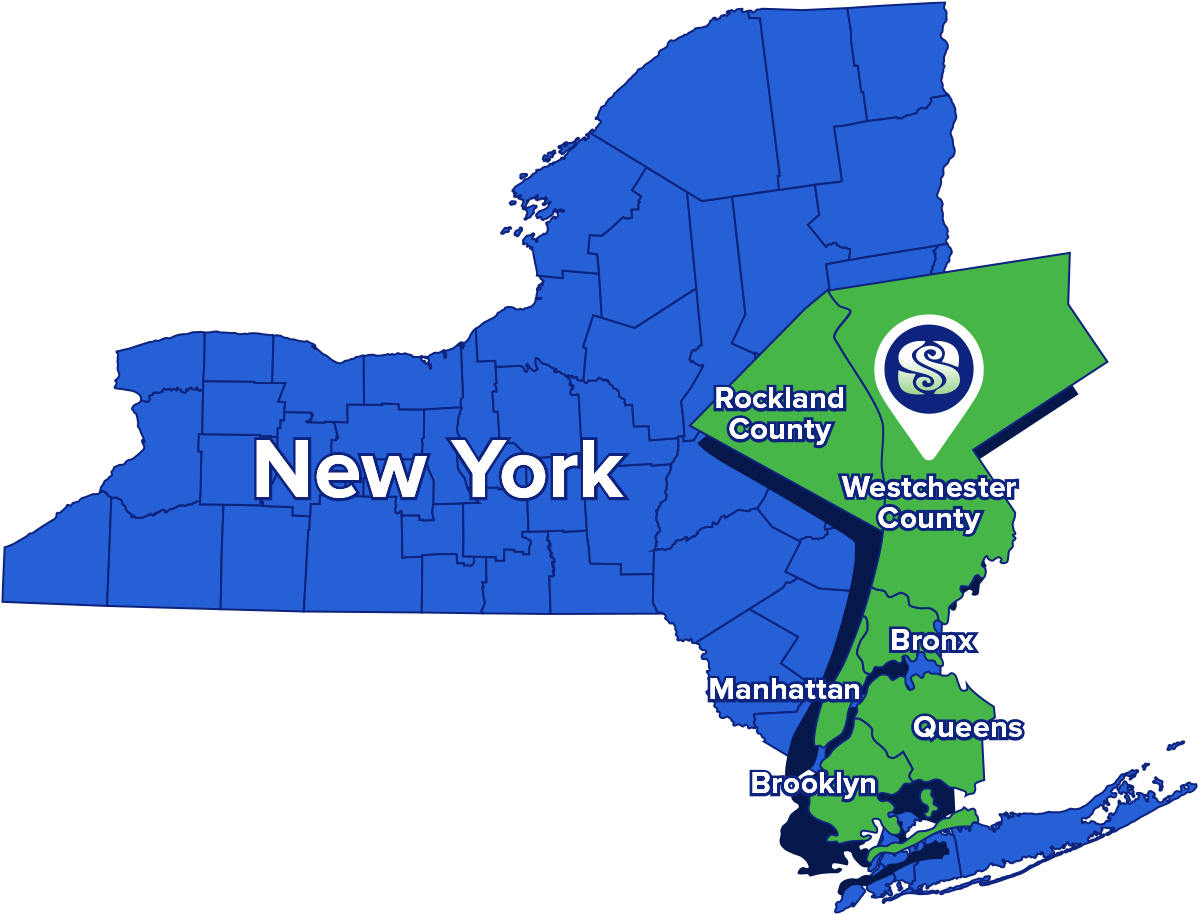 Year-Round Pest Protection
At Suburban Pest Control, we know pests never stop trying to find their way into your home. That's why we offer quarterly treatments tailored to what pests we're facing in each season. Our goal for all of our pest control in Hastings is to not only eliminate current infestations but to also prevent future ones. When you call Suburban, one of our friendly Hastings exterminators will perform one of four treatments, depending on the season, including:
Granular bait application to ant trails and insect harborages around your property and rodent monitoring in the spring. 
Inspecting and treating common pests such as ants, wasps, yellow jackets, and more in the summer. 
Spraying entry points around your home to prevent overwintering pests from making your house their home this winter during the fall.
Inspecting your attic and crawl space to eliminate indoor foraging pests who are escaping the cold air during the winter. 
With our proactive pest control in Hastings, you can rest easy knowing your family is in good hands. 
Top-Notch Service For A Great Price
While our main job is to provide exemplary pest control, we also make it a point to look out for the well-being of our customers in any way possible. From family-friendly treatments to saving you money, we have you covered. We offer special discounts such as 10% off all services for senior citizens and one month of free service after pre-paying for the whole year. 
The Ultimate Protection Against Pests
When your home has been invaded, it can seem like the stress will never subside.  Luckily for you, we have the ultimate recipe for quick relief from pests. With our proven Pest Control Protection Program, you can bet that pests will be out of your house in no time, leaving you satisfied and stress-free once again.  With our pest control in Hastings, you can expect:
A thorough inspection of your home by a trusted technician.
Creation of a personalized treatment plan to solve your home's issue at hand.
Seasonal treatments to keep your home pest-free all year long.
Repairs and blocking of entry points that pests use to enter your home. 
Rodent Control in Hastings
Rodents are the kind of uninvited guests that find a way into your home no matter how unwelcome they are. Capable of fitting through holes as small as a dime, mice and rats are quick to invade, quick to reproduce, and quick to spread dangerous diseases and contamination. A rodent infestation can grow to become out of control before you even know you have a problem. No matter how big or small your rodent problem is, Suburban Pest Control has the tools needed to eliminate rodents completely. Kick those uninvited guests out once and for all with our unbeatable rodent control in Hastings!
GET 10% OFF INITIAL RODENT TREATMENT!
Comprehensive Rodent Control with Results that Last!
If you have ever tried to get rid of mice yourself using DIY rodent control or setting traps, you know how tedious rodent removal can be. No matter what you do, it can seem like your rodent population continues to thrive. If immediate and lasting results are what you want, let the highly experienced exterminators at Suburban Pest Control help in your fight with mouse control or rat control. Getting rid of rodents since 1974, we guarantee that the following services will provide long-term rodent relief:
A rodent inspection: An expert rat exterminator will thoroughly inspect your home in order to create a customized rodent treatment plan for you.
Baiting and trapping: We will place bait and mechanical traps strategically in infested areas for quick and effective rodent removal and will follow up one week later to implement further treatments as needed. 
Direct targeting with BurrowRx: With the BurrowRx Rodent Control Device, our exterminators can completely eliminate rats and other rodents in an eco-safe and family-friendly way. 
Expert recommendations: Along with rodent treatment, our rodent exterminators in Hastings will provide expert advice on how to keep rodents away.
Free re-treatments: Our rodent control in Hastings is backed by a 100% satisfaction guarantee meaning that if you are not completely satisfied with our services, we will provide free re-treatments as necessary. 
Termite Treatment in Hastings
Termites are uniquely destructive in the world of household pests. At Suburban Pest Control, we take an aggressive stance against termites. Since 1974, our termite treatment in Hastings is the best in New York. Our team of local experts will swiftly get rid of termites in your home while taking steps to prevent future infestations. Stop termite damage in its tracks with the most effective treatments for long-lasting protection. 
Our termite treatment in Hastings includes:
An in-depth inspection of your home. 
Personalized termite treatment plans for your home's specific needs.
Sentricon Above Ground Bait Stations for fast and long-lasting termite removal. 
Available same-day service when you call before noon.
And more!
Bed Bug Treatment in Hastings
A bed bug infestation can feel overwhelming. Applying pest treatment to the exterior of your home is one thing, but treating the very bed you sleep on is something entirely different.  At Suburban Pest Control, we understand the stress surrounding bed bugs themselves and the chemical treatments used by most pest control companies which is why we are proud to offer eco-friendly, chemical-free bed bug treatment in Hastings.  
Rather than relying on chemical treatments, which often leave behind bed bug eggs and stragglers, we provide total bed bug elimination with the following combination of services:
A thorough HEPA vacuum system of infested areas, shown to get rid of 99.7% of bed bugs, including skins, nymphs, and loose eggs that may affect later applications of treatments.
Use of vapor steam for deeper penetration and complete elimination of eggs in carpets, mattresses, and box springs.
Application of top-of-the-line bed bug desiccants and residual sprays to ensure eradication of the problem.
The option to have bed bug-resistant covers installed on mattresses for an additional fee in order to guarantee the prevention of future infestations.  
Ant Control in Hastings
In the face of more serious household pests, it can be easy to forget about ants. But the moment you forget about them is when they invade your home. At Suburban Pest Control, we've gotten rid of ants across New York since 1974 and know exactly how to stop them from coming back. When you sign up for our ant control in Hastings, we guarantee our services and offer FREE retreatments if you're not 100% satisfied. Don't let ants have the run of your home anymore, get help from our expert ant exterminators today!
Our ant control includes:
A full in-home inspection to find and remove ants.
Personalized ant treatment plans that address your unique needs.
Environmentally and family-safe ant control products. 
Available same-day service when you call before noon.
And more! 
Protection from Multiple Ant Species
No matter which species of ant is in your home, we have the skills and knowledge to send them away. Our protection covers Pharaoh Ants, Odorous House Ants, Pavement Ants, and Carpenter ants which can seriously damage your home. When shopping for ant control in Hastings, you need a team that can deal with them all. Call us today and get rid of ants in your home!
Your Satisfaction Guaranteed
Finding a pest control company you can trust can be a challenging task. At Suburban Pest Control, your trust and peace of mind are our top priority. We are proud to offer a 100% satisfaction guarantee each time we come to your home. Plus, we'll perform any necessary retreatments in your home at no extra cost if termites return. Put your trust in our experts and get the relief you deserve today! 
T. A. P. Insulation in Hastings
There's no shortage of recurring problems that you may encounter when you own your own home, and pest infestations are one of the most annoying. Fortunately, a single service can eliminate your problem. With our T.A.P. insulation in Hastings, we can help you prevent pests, mold, mildew, and fire damage while also helping control your energy costs all year. Don't waste another cent on out-of-control heating and cooling and prevent pests at the same time.
Our attic insulation services will give you:
Stabilized power bills across New York's highly variable seasons. 
Protection from common household pests like roaches, crickets, earwigs, silverfish, and others. 
A safe and eco-friendly product that's made from 100% recycled materials. 
Greater peace of mind that comes from knowing that your home's most vulnerable area is safe.
And so much more!  
Our Guarantee
Should pests persist in between scheduled treatments, simply let us know and we'll re-service your home for no additional cost to you. That's our guarantee to you!
Image