Get 10% off the Best Pest Control in Manhattan
Pest Control in Manhattan
No matter the pest you're currently dealing with, Suburban Pest Control is prepared to give you back your peace of mind, making sure that your pest control problem has been taken care of, as well as preventing pest infestations in the future.  When working with one of our Manhattan exterminators, we will
Conduct an in-depth inspection and consultation to identify your pest control needs.
Craft and implement a custom treatment plan that works for you.
Provide four seasonal visits to prevent future pest infestations with proactive treatments year round. 
Repair any structural openings that allow pests to make their way inside. 
Our number one concern at Suburban Pest Control is getting rid of your pest control problem, and getting it done quickly and efficiently. With our pest control program, our trusted and experienced team of exterminators are ready to remove and protect your Manhattan home from:
Rodents
Roaches
Bees
Wasps
Ants
Stink Bugs
And more!
Image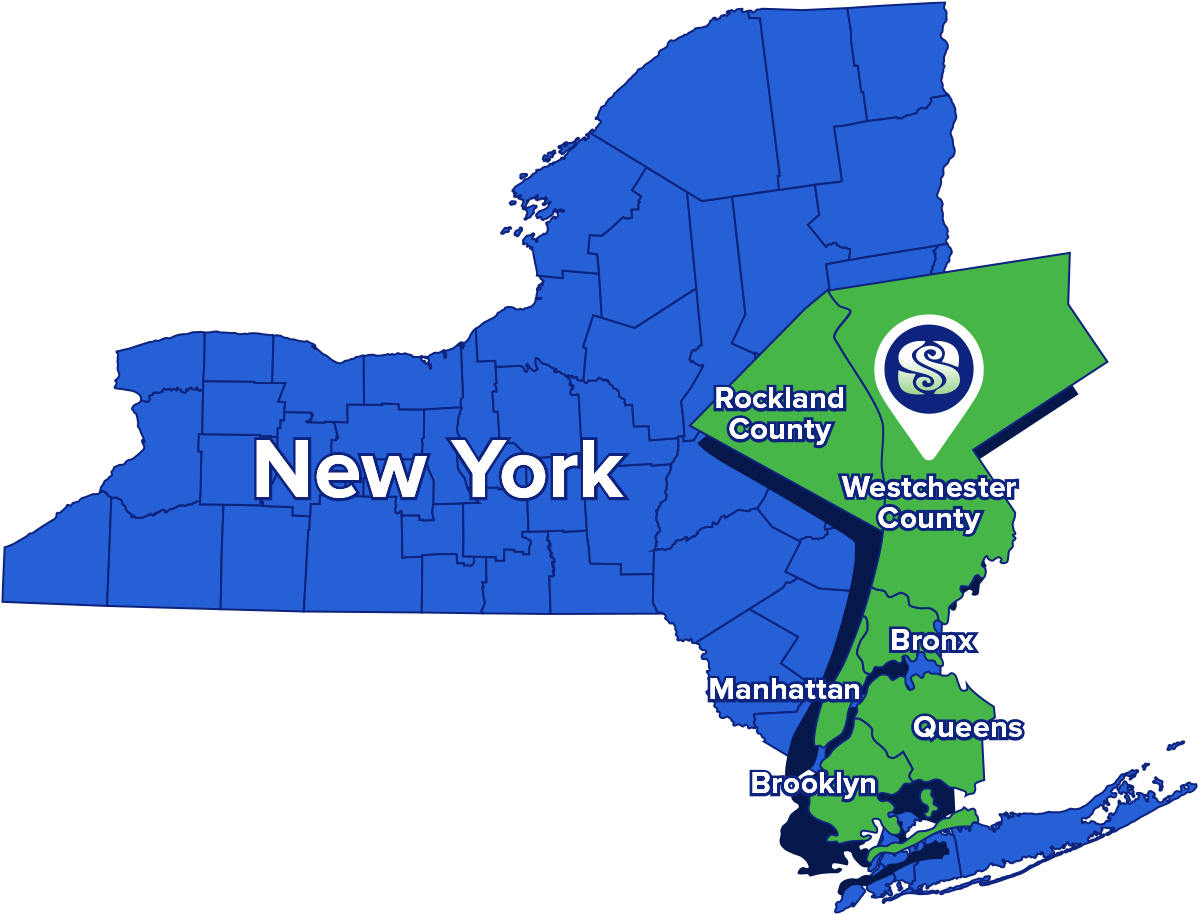 Save 10% Instantly With Suburban
New customers are invited to take 10% off their initial service when signing up for a yearly program. Want other ways to save? Check out our Manhattan pest control coupons for other special offers, like saving 5% when you prepay for the entire year!
24/7 Protection from Quality Exterminators
At Suburban Pest Control, our Manhattan exterminators are highly trained and experienced in their respective fields, ready to identify your problem, creating a customized plan of treatment that gets rid of your problem as fast as possible, while ensuring you have the best customer experience possible. That's why we've put together a team of exterminators that are on-call 24/7. When you choose Suburban, not matter the day or time, your pest problem can be solved. Whether your problem is big or small, you can guarantee that your Manhattan exterminator will give you back your peace of mind and put an end to your pest control problems, once and for all!
Free Quote— Get the Best Protection For Your Family!
If you're looking for affordable pest control with top-notch customer services and professional protection, you've come to the right place. Suburban Pest Control takes pride in our experienced Manhattan exterminators and our pest control services. We offer a free quote so you can begin to solve your pest problems as soon as possible. We also offer special discounts on all our pest control! Senior citizens can receive a 10% discount, making sure that when the problem gets to be too much, you receive excellent, trustworthy care. We also offer one month free when you prepay for the entire year, giving you the best service at the best possible price!
Rodent Control in Manhattan
Have rodents like rats or mice taken over your Manhattan home or apartment? At Suburban Pest Control, we have mastered our rodent control strategy, allowing our exterminators to efficiently and safely remove your rodent problem!
A Rodent Control Strategy That Works
With our rodent control strategy, you can expect a trusted and experienced exterminator to come to your home to inspect the property for signs of mice or rats. Once we've gotten a good sense of the degree of your problem, we'll create a customized plan for total rodent removal. Our exterminators will bait and use mechanical traps to exterminate the population around your property. After the rodents have been removed, we will rodent proof the affected areas to ensure lasting results.
At Suburban Pest Control, we want to take your experience a step further, not just removing the rodent infestation, but sanitizing your property. An exterminator will perform a thorough search of the property, cleaning any affected areas to ensure your property is safe, clear, and your rodent infestation is completely resolved!
Bed Bug Treatments in Manhattan
We know that bed bugs can make sleeping in your home or apartment feel like a nightmare. We completely understand the urgency to have them removed, which is why we offer our bed bug treatments in Manhattan, using the state-of-the-art HEPA vacuum system coupled with steam vapor technology, taking care of your bed bug problems with trusted results.
Choose a System That Works
Our Manhattan bed bug treatment includes:
HEPA vacuuming of the mattress, box spring, cracks, and crevices, removing up to 99.7% of pests.
Steam vapor system, allowing for deep penetration of the mattress, box springs, and other areas around the room. This is another treatment option for bed bug control. 
Spray treatments, allowing our team to be as thorough as possible.
Mattress encapsulation. For an additional charge, we'll install a protective encapsulation around your mattress and bed spring, ensuring your bed bug problem doesn't return. 
Our HEPA vacuum system is one of the highest-quality pieces of technology in the bed bug removal industry. This vacuum allows our exterminators to get 99.7% of pests removed, allowing for the complete penetration of pesticide application. Our steam vapor system also allows our exterminators to safely and effectively remove your bed bug infestation. The high temperatures of the vapor destroy any eggs that may have deposited into your mattress, bed spring, carpet fibers, or edges.
Termite Treatment in Manhattan
Are termites destroying your Manhattan home? Termites can do an astonishing amount of damage in a short amount of time, potentially weakening the structure of your home. That's why at Suburban Pest Control, our mission is to keep your home protected by inspecting, removing the problem, and preventing any possible future termite infestations.
Make Your Home's Defense Strong
At Suburban Pest Control, we offer professional termite treatments in Manhattan, taking all measures to make sure that your termite infestation has been removed, and your home is safe. Our friendly, trusted termite exterminators will:
Perform a thorough inspection of your home, crawl space, and any possible area for termite infestations. 
Based on the severity of your problem, we will perform the best treatment available.
Follow up with preventative treatments to ensure your termite infestation will not return.
Our professional termite control services are what set us apart. We are proud to offer the Sentricon® Always Active termite system, a more aggressive form of treatment, with the highest levels of efficiency and speed for all our Manhattan termite treatments. The Sentricon bait stations allow our exterminators to bait the termites, rather than waiting for the termites to find the bait. This difficult and technical treatment is extremely effective in removing termites as quickly as possible.
Pest Protection You'll Love
Even the thought of pests in your home or apartment can be enough to lose sleep over. At Suburban Pest Control, our pest control services are effective and reliable. So reliable that all of our services come with a 100% Satisfaction Guarantee! If you have a problem with your service or are unhappy for any reason, let us know! We'll go above and beyond to make it right!
Our Guarantee
Should pests persist in between scheduled treatments, simply let us know and we'll re-service your home for no additional cost to you. That's our guarantee to you!
Image