Get 10% off the Best Pest Control in Mount Kisco
Pest Control in Mount Kisco
Whether it's rodents, roaches, bees, ants, or other annoying pests invading your home, Suburban Pest Control is here to help! Our skilled Mount Kisco pest control exterminators have experience eliminating a wide variety of pests, making us the clear choice for your pest control needs! All our comprehensive pest control services in Mount Kisco include:
An in-depth home inspection and consultation performed by one of our Mount Kisco exterminators to diagnose your pest control needs
A customized treatment plan that's tailored to fit your needs
Seasonal visits to keep pests out year-round
Structural repairs to keep pests from finding their way inside your home
Save 10% Instantly With Suburban
New customers are invited to take 10% off their initial service when signing up for a yearly program. Want other ways to save? Check out our Mount Kisco pest control coupons for other special offers, like saving 5% when you prepay for the entire year!
Image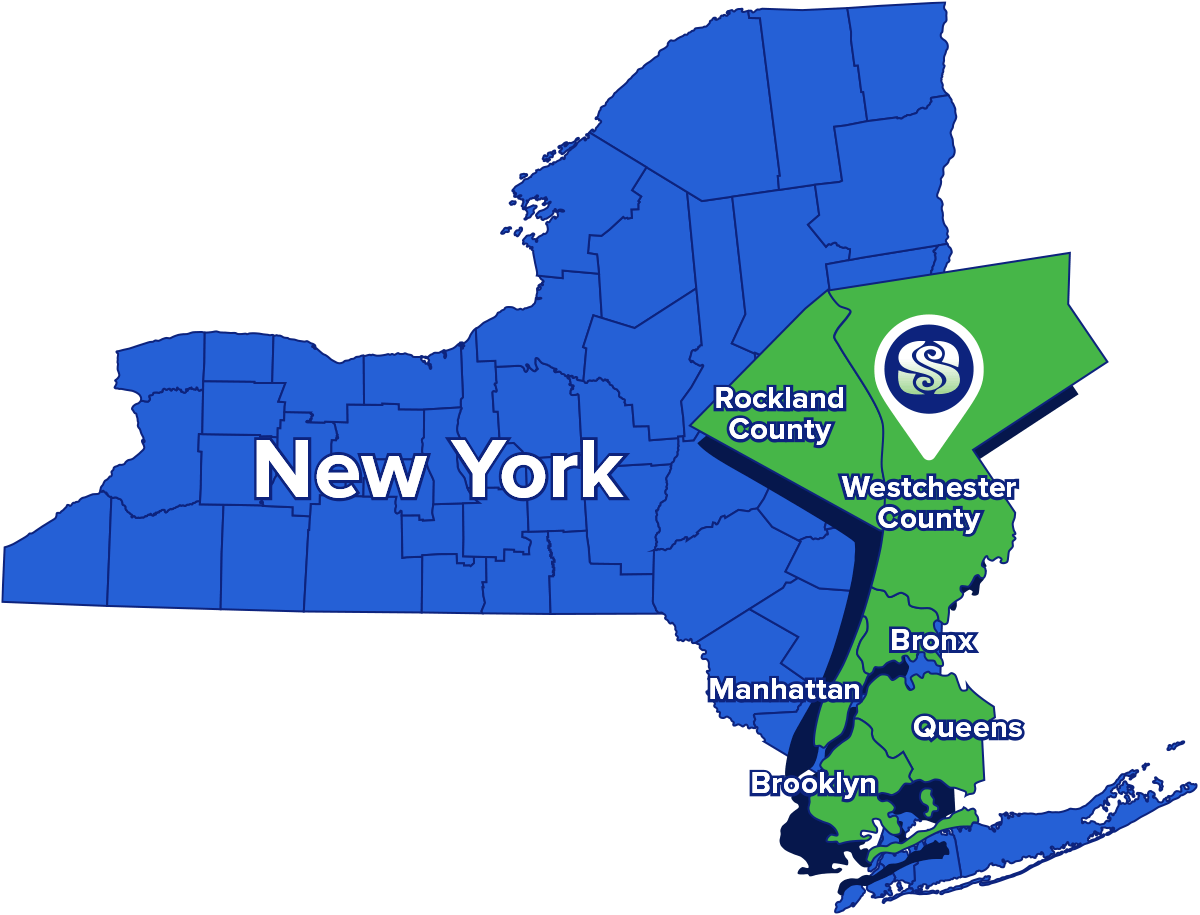 Great Results At A Great value
As a locally owned business, we treat all of our customers like family. That means giving you the best care and service possible— at a great value! We offer a variety of special offers to help save you money. We offer a 10% discount for senior citizens and, if you prepay for a year's worth of pest control in Mount Kisco, we'll give you the first month free!
Fast Service, Friendly Faces
While fast and effective service is why our customers choose to partner with us, we know that quality customer service is just as important! That's why we answer calls 24 hours a day, so you're never left on your own when it comes to major pest problems. Our friendly and knowledgeable Mount Kisco exterminators are here to help. We also offer a service guarantee, so you can always count on us to handle your pest problems 100%. That's service you can count on!
Bed Bug Treatment in Mount Kisco
Most homeowners are caught by surprise when bed bugs are discovered in their home. There's a common assumption that bed bugs don't invade clean homes, but the truth is, these expert hitchhikers aren't picky when it comes to choosing a resting place. They can latch onto your clothes and belongings wherever you go or enter your home on the clothing of a guest. If you've spotted small itchy bites on your skin, tiny bloodstains or fecal spots on sheets or furniture, discarded bed bug skins, or other signs that you might have a bed bug infestation, don't ignore the evidence. Get the professional assistance you need by contacting Suburban Pest Control for bed bug control in Mount Kisco.
Why Choose Us for Bed Bug Control?
Bed bugs are a pain which is why we've designed our process for getting rid of bed bugs to be as pain-free as possible! Our highly trained bed bug exterminators in Mount Kisco know how to get rid of bed bugs as efficiently and effectively as possible so that you can have peace-of-mind the second they arrive. Here are some qualities that make our bed bug treatment in Mount Kisco exceptional:
Our treatments are chemical-free and eco-friendly.
By using steam treatments, we guarantee complete elimination of bed bugs in all stages of life and in all areas of your home.
We not only eliminate live bed bugs but use a HEPA vacuum system to prepare for steam treatment and ensure your home will be as good as new.
We can also apply top-of-the-line desiccants and residual sprays as added protection against bed bugs.
Pack up bed bug services are also offered for extreme cases.
Our expert exterminators do everything they can to ensure lasting relief including installing bed bug resistant covers at an additional charge, potentially saving hundreds of colors.
Our bed bug control in Mount Kisco is backed by a satisfaction guarantee!
Termite Control in Mount Kisco
All pests are annoying, but few are as harmful as termites. These tiny but ravenous pests will, quite literally, eat you out of house and home. By chewing through the wooden structure of your home, they can cost you thousands of dollars in repairs. If you have noticed damaged wood, sagging, buckling, or swollen floors or ceilings, mud tunnels attached to the outside of your home, discarded wings, or winged termites called swarmers, then you need to act fast. Call Suburban Pest Control today for quality termite control in Mount Kisco! 
If Termites Return, So Will We!
Termites won't go away on their own. In fact, if left alone, they will continue to reproduce at rapid speeds until their colony numbers over a million termites. DIY termite treatments don't guarantee success, and when it comes to termite infestation, you don't have time to spare testing different remedies. By partnering with Suburban Pest Control, you can guarantee that termites will be 100% eliminated from your home after treatment. To guarantee lasting relief and peace of mind, our termite treatment in Mount Kisco includes the following services:
An in-depth termite inspection: We examine the interior and exterior of your home as well as your crawl space and other at-risk areas in order to create a customized treatment plan.
Sentricon® Above Ground Bait Stations: This highly effective method of termite removal ensures that the bait reaches and eliminates the entire colony.
Preventative treatments: We inspect your home annually and take any necessary actions to make certain that termites do not reenter your home at any point.
100% satisfaction guarantee: If termites return any time between our visits, we will re-treat your home at no additional cost to you!
Rodent Control in Mount Kisco
Rodents have a bad reputation for a reason. Rats and mice are carriers of disease, destroyers of food, and damagers of property. They carry diseases like Salmonella, Plague Leptospirosis, Hantavirus, and Rickettsialpox, bring filth and fleas into your home and kitchen, and put your house at risk of fire damage by chewing on wiring. Rodents may be small and furry, but if they're in your home, then you have reason to worry. Luckily with Suburban Pest Control's unbeatable rodent control in Mount Kisco, you can get immediate protection from mice and rats!
Work With the Experts in Rodent Control
Forty years of experience fighting pests in the Winchester County area has shown us what works and what doesn't when it comes to rodent removal. With the goal of keeping our customers' homes safe, comfortable, and rodent-free, we have developed a highly effective treatment program. When you partner with Suburban Pest control, an experienced rodent exterminator will provide the following services:
A thorough rodent inspection: We carefully inspect your property to determine the extent of your rodent infestation so that we can provide the most effective solution for you.
Strategic placement of traps: After careful evaluation of your property, we place bait and mechanical mouse traps in strategic locations and follow up as many times as necessary to ensure the success of the traps.
BurrowRX treatment: With this state of the art rodent treatment, we protect your home from rodents and your family (and pets!) from harmful chemicals.
Preventive rodent treatments: Not only do we eliminate existing mice and rat infestations, but also take action to prevent further invasion of your property.
Expert advice on rodent prevention: There's lots of information available about preventing rodents, but ours is advice you can trust, personalized to your unique situation.
Ant Control in Mount Kisco
Ants are a tricky infestation to kick. Multiple species thrive in New York, and each requires a different ant control strategy. Employing the wrong treatment method for the wrong species of ants—or not being thorough enough—can result in colonies splintering and a far more complicated ant control situation. 
The most common species in New York are:
Odorous House Ants
Pharaoh Ants
Carpenter Ants
Pavement Ants
In business since 1974 and treating ant control in Mount Kisco, we know the biological quirks of each of these species. Our ant exterminators are well-trained to correctly identify them so they can conduct the most targeted and efficient ant treatments. 
We also use non-repellent baits, meaning ants don't recognize a bait is lethal to them until the whole colony is infected. The result is highly effective ant control, and no spreading of a colony as it flees a bait station.
TAP Insulation in Mount Kisco
Want to prevent attic pests? Few things are more frustrating as a homeowner than having to deal with irritating pest infestations and unpredictable energy bills. But did you know that there's an all-in-one solution out there? With our T. A. P. insulation in Mount Kisco, you can finally prevent unwanted pests from getting indoors and keep your energy costs under control. Here at Suburban Pest Control, we've been in the business of making your homes comfortable and safe since 1974, so give us a call when you're ready to get started with our attic restoration! 
With our attic insulation service, you can expect:
Predictable energy bills, regardless of seasonal conditions. 
A dramatic reduction in infestations from common bugs like roaches, crickets, earwigs, silverfish, and many others. 
Fewer instances of mold and mildew in your attic. 
The added peace of mind that comes with a fire-resistant barrier in a vulnerable area of your home.
An eco-friendly product that's made entirely from recycled materials. 
And much more!  
Our Guarantee
Should pests persist in between scheduled treatments, simply let us know and we'll re-service your home for no additional cost to you. That's our guarantee to you!
Image