Get 10% off the Best Pest Control in Pelham
Pest Control in Pelham
You shouldn't have to share your life with aggravating pests. When an unexpected infestation catches you off guard, it's time to team up with Suburban Pest Control in Pelham. We've been devoted to servicing our friends and neighbors in Westchester County since 1974, so you can rest assured our team of Pelham exterminators will exceed your pest control expectations!
Get 10% Off Your Initial Service
Pest control can be expensive, but the investment is well worth it! When you partner with Suburban, we make it easier to invest in your family's safety when you sign up for our yearly program. We're offering an instant savings of 10% on your initial service when you sign up today.
Image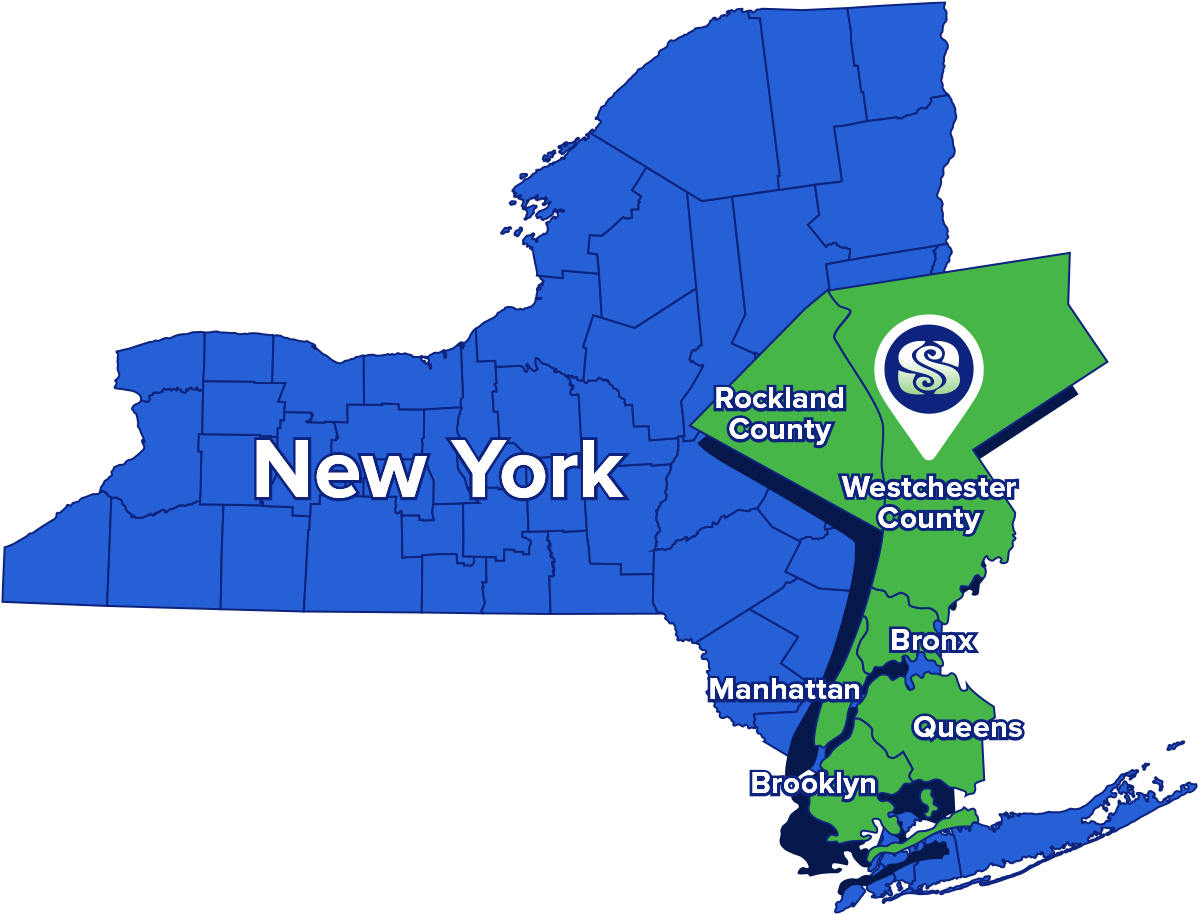 Superior Pest Protection
One of the best things about living in Pelham is the array of historic architecture to be found throughout the village. Despite their timeless charm, with older homes also comes more opportunities for pests to find their way inside. However, that doesn't mean you and your loved ones should have to put up with unwelcome invaders! With our pest control in Pelham, your home will be protected from a variety of household pests, including:
Roaches
Ants
Spiders
Rodents
Stinging insects
And more!
Custom Treatments For Your Satisfaction
When you rely on Suburban to take care of your pest control needs, you can be sure you're getting superior protection and lasting results. We specially designed our Pest Protection program to guard your home throughout each season - leaving you with peace of mind all year long. Whether you're dealing with a full-blown infestation or simply wish to prevent problems in the future, our expert exterminators in Pelham have the solution! Benefits of signing up for our pest control service in Pelham include:
A thorough inspection of your home completed by one of our highly-trained exterminators.
Customized treatment plans designed to fit the unique needs of your home and family.
Quarterly visits are scheduled throughout the year to prepare your home before each season.
100% satisfaction guaranteed!
Your search for a reliable and efficient pest control company in Pelham is over! When you call on Suburban for help, our professional exterminators come ready to restore your peace of mind. Our dynamic program keeps pests out so you won't have to control them later!
Rodent Control in Pelham
A rodent infestation can make you feel uncomfortable in your own home. Rodents transmit a variety of diseases to you and your family as well as cause damage to the interior and exterior of your home. Luckily, Suburban Pest can help you quickly get rid of mice and other rodents. We offer rodent control in Pelham that's guaranteed to give you the family-friendly rodent removal you're searching for!  
Our exterminators remove the following from your home:
Mice
Rats
Squirrels
Chipmunks
And more!
Save 10% on Reactive and Preventative Rodent Control
While most customers need rat control or mouse control, we are proud to provide service that's comprehensive. Our exterminators are highly trained and prepared to tackle your infestation. In addition to providing you with exemplary customer service, we work hard to save you money and give you a service that you're happy with, so we offer a 10% discount for new customers!
GET 10% OFF RODENT CONTROL TODAY!
 When you partner with us for rodent control in Pelham, we will:
Send a trained rat exterminator or qualified rodent exterminator to your home.
Inspect your home for rodent activity and damage caused by rodents.
Set traps and baits around your home to completely get rid of mice and other rodents.  
Follow up with a visit a week after service to monitor your infestation and to ensure total rodent removal.
Keep rodents out of your home year-long by sealing up entry points around your home.
Provide recommendations for rodent prevention for you to follow to get effective, long-term protection.
Bed Bug Treatment in Pelham
Bed bugs are small, parasitic pests with the potential to transmit harmful illnesses to you and your loved ones and, unfortunately, they can enter your home rather easily. At Suburban Pest Control, we can provide you with bed bug treatment in Pelham for quick relief. With our expert service, you can expect total bed bug removal and long-lasting protection!
Our bed bug treatment in Pelham includes:
Service from a bed bug exterminator who is a certified, trusted professional.
A full bed bug inspection that will inform and guide our treatment plan.
Effective, EPA-approved bed bug treatment for your safety and peace of mind.
Complete bed bug removal to keep you and your family protected long-term.
Experience Since 1974
We've been perfecting our bed bug treatments since 1974, and our exterminators are ready to bring this expertise to you. We use a no chemical steam treatment that is safe for your home and family. When you use Suburban Pest Control for your bed bug infestation, you can be sure that our perfected services will rid your home of any current bed bugs, and keep them from coming back.
Termite Treatment in Pelham
Known as silent destroyers, termites are unlike any other pest. These flying, ant-like insects are destructive and wildly expensive to deal with, which is why our team of professional termite exterminators are prepared to protect you and your home. With experience since 1974, you can trust our family-owned and operated team to eliminate your infestation and make sure they don't return.
When you trust us for termite treatment in Pelham, we will offer: 
24/7 availability to make sure you're never in an emergency without help. 
A thorough home inspection carried out by a professional exterminator. 
Sentricon® Above Ground Bait Stations, an aggressive treatment plan which allows us to bring the bait to the termites. 
Preventative treatments to protect your home from future infestations. 
100% Satisfaction Guaranteed or our team will come back to re-treat your home. 
Signs of Termite Infestation
If you notice damage to wood in your home, sagging or swollen floors and ceilings, or mud tubes around the foundation of your house, you are in need of professional treatment. Don't let termites make their home in yours—contact us today for the best protection around. 
Ant Control in Pelham
We've found that identification is key to effective ant control. If you don't take the time to properly identify the ant species infesting your home, the ant control process can become drawn out as colonies splinter and the problem becomes more complicated. We know that a slow and careful start is the best route to fast and effective eradication of ants. Our professional ant exterminators are thoroughly versed in ant identification and know that slow is fast when it comes to doing the job right.
Our ant control in Pelham includes:
An ant inspection to identify the species in question.
Targeted and tailored treatment that matches your situation.
Use of non-repellant baits, so treatment doesn't spread ants to other parts of your home.
Recurring services if you choose, so your home stays free of ants in the long haul.
100% satisfaction guarantee!
TAP Insulation in Pelham
Our TAP insulation is both effective and eco-friendly, giving you the best of the both worlds. The insulation is made from repurposed newspapers which are ground up into a cotton-like consistency and treated with a borate solution. The borate wards off pests while the insulation fills every nook and cranny of your attic, stopping the heat exchange and saving you money on energy costs. Get started today with a free attic inspection!
Other benefits of our attic insulation services include:
Noise control to block out unwanted sounds.
Protection from mold and mildew.
Increased fire resistance.
Attic restoration.
Permanent pest control backed by a lifetime guarantee.
Our Guarantee
Should pests persist in between scheduled treatments, simply let us know and we'll re-service your home for no additional cost to you. That's our guarantee to you!
Image