Get 10% off the Best Pest Control in Mamaroneck
Pest Control in Mamaroneck
Are you tired of DIY or ineffective pest control methods that barely work? What about temporary solutions that are more trouble than they're worth? With Suburban Pest Control in Mamaroneck, you'll be able to rest easy knowing that our four seasonal visits will prevent future pest infestations in your home and on your property for the long-term.
By repairing any structural openings in your home, we'll also be able to secure your home from future pest invasions! Don't hesitate to contact us for Mamaroneck pest control today.
Get 10% Off Your Initial Service
Pest control can be expensive, but the investment is well worth it! When you partner with Suburban, we make it easier to invest in your family's safety when you sign up for our yearly program. We're offering an instant savings of 10% on your initial service when you sign up today.
Image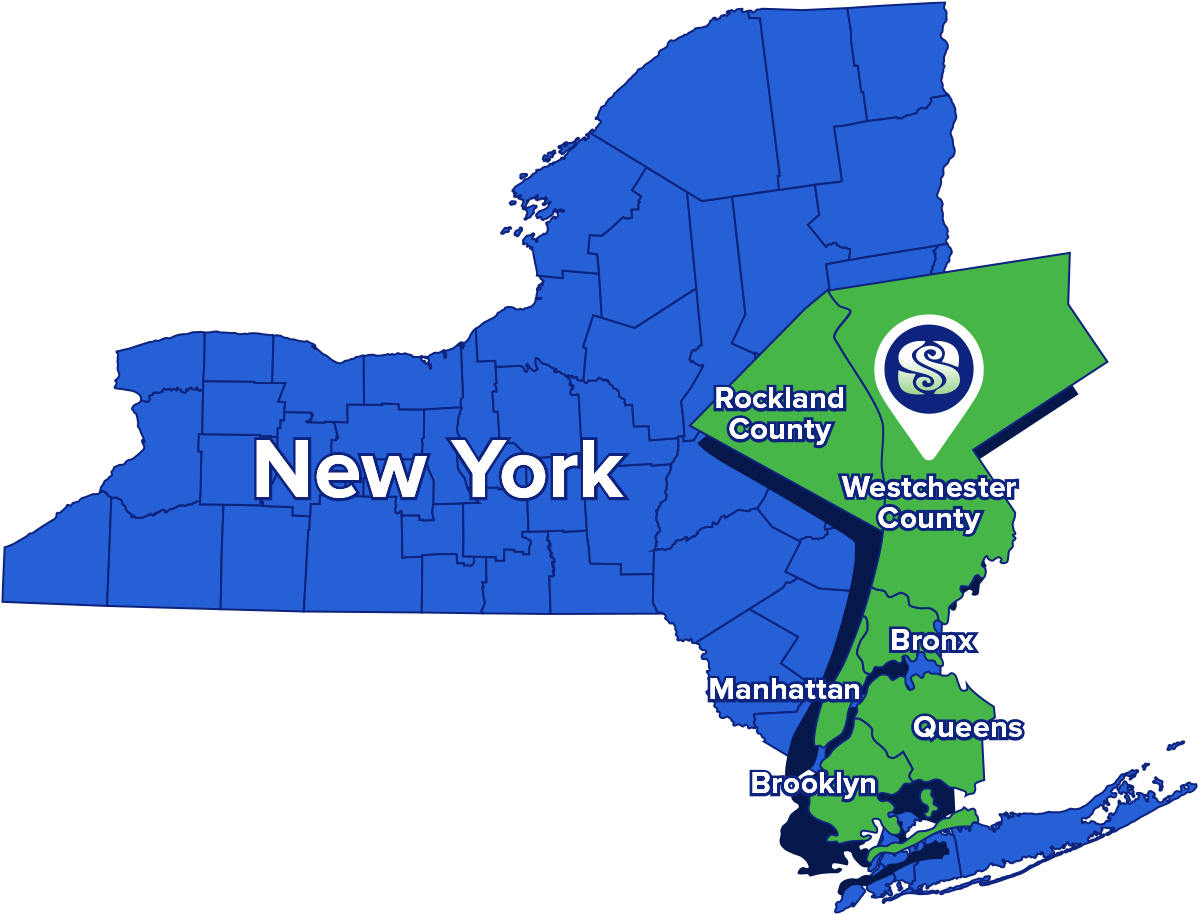 All-Inclusive Protection from Pests
We know that pest control is a service that just can't wait. That's why at Suburban Pest Control, we strive to protect you from numerous pests as quickly as possible. Our pest control in Mamaroneck protects you from pests, including:
Rodents
Bees
Ants
Roaches
Wasps
And more!
When you trust one of our Mamaroneck exterminators for your pest problems, we'll conduct an in-depth inspection and consultation of your home and property. This will allow us to identify and create the perfect pest control plan for you! With custom, effective treatments to attack pests where your home is most vulnerable, Suburban Pest Control can guarantee your protection from pests long-term.
Save on Pest Control
We know that top-notch pest control with amazing customer service shouldn't come at a top-notch price. Not only should you feel protected with our pest control in Mamaroneck, but you should also feel like you're a part of our family. That means not only protection for your loved ones, but also protection for your wallet. That's why we offer great discounts and specials on all our Mamaroneck pest control. Check out our pest control coupons for great ways you can save!
Bed Bug Treatments in Mamaroneck
When bed bugs invade, trying to get a good night's sleep can turn into a real nightmare. While attempting DIY treatments may seem helpful at first, they can actually cause bed bugs to spread to other rooms in your home, making the infestation even worse. Rather than risking the well-being of your family, as well as the quality of your sleep, you can rely on Suburban Pest Control for all your Mamaroneck bed bug control needs.
Safe Solutions with Lasting Results
We understand the stress that comes with bed bugs, which is why we've worked hard to develop a process that is proven to eliminate them. With over four decades of experience under our belt, you can feel confident that you're in good hands. When you choose us for bed bug treatments in Mamaroneck, you can expect:
Thorough treatment of the cracks and crevices of your home with our hypoallergenic HEPA vacuum system, which removes 99.7% of pests.
Removal of cast skins, nymphs, and loose eggs to make pesticide application more effective.
Treatment using steam vapor that eliminates bed bugs in hard-to-reach places, including carpet edges and mattress seams.
Application of desiccants and residual sprays in affected areas to be certain bed bugs are gone.
Mattress encapsulation to protect your bed and box springs from future infestations, at an additional charge.
Termite Treatments in Mamaroneck
Termites have a bad reputation—and for good reason. They can quickly turn your home into their next meal, leaving you with expensive repair bills. The good news is, our team at Suburban Pest Control is here to help! Whether you're currently dealing with an infestation or want to take steps to prevent one, our termite control in Mamaroneck is what you need!
A Proven Process for Reliable Results
Our Mamaroneck termite control has been keeping homes just like yours safe since 1974. When you choose Suburban Pest Control, you can feel confident that your home is in good hands. Our team of professional termite exterminators in Mamaroneck will take the best possible care of your home, as well as:
Perform a detailed inspection of your property, including the crawl space, to identify what spaces are affected by termites.
Create a treatment plan that is suitable for your home and the severity of the situation.
Provide lasting results through preventative treatments, giving you long-lasting protection against termites.
The Power of Sentricon® and Suburban
We don't cut corners for our Mamaroneck termite treatments. Instead, we utilize the best products available, including the Sentricon® Always Active termite system. Not only does this treatment eliminate existing termites, but it also effectively protects against future infestations. The Sentricon® system brings the bait to the termites, eliminating colonies from the inside and providing the most efficient relief possible.
Rodent Control in Mamaroneck
If you're hearing unsettling scratching in your walls or seeing small gnaw marks in your home, you might be dealing with a rodent infestation. Rather than let rodents make you feel uncomfortable in your own home, fight back with our Mamaroneck rodent control! Not only will we remove rodents from your home, we'll work hard to keep them out.
Save 10% Instantly
Rodents don't give you a heads up before moving in, which can make eliminating them stressful. To help make the process as easy as possible, we're offering 10% off your initial Mamaroneck rodent control service! Great service shouldn't have to break the bank. Call us at 646-461-8109 today to learn more! 
Treatments to Keep Your Home Safe
Here at Suburban Pest Control, we strive to make our Mamaroneck rodent control services as hassle-free as possible, while still providing quick and effective relief. To make your home rodent-free again, we use the latest technology and advanced techniques to ensure we completely eliminate the infestation. When you trust our Mamaroneck rodent exterminators, you can expect:
 Friendly, knowledgeable professionals who will be with you every step of the way.
A thorough inspection of your home to identify signs of rodent activity and determine the extent of the infestation.
Customized treatment options that work with your home's needs to provide the most efficient results.
Top-notch baiting and trapping mechanisms to eliminate rodents currently in your home. 
Reliable recommendations to prevent re-infestation.
Exclusion techniques to seal off your property, keeping it secure for the long run.
More Than Just a Nuisance
While rodents are annoying, they can also be dangerous to have in your home. These scurrying pests can create a variety of health concerns in your home that put you and your loved ones at risk. When rodents are in your home, they can cause:
Diseases such as salmonellosis, leptospirosis, and hantavirus.
Contaminated food supplies.
Fleas and other 
Contamination of your food.
Introduction of fleas and other parasites to your home.
Damages to wiring within your home, which can result in electrical fires.
Despite their small size, rodents can have a big impact on you and your family. Instead of waiting until after an infestation has already gotten out of hand, take action today with our Mamaroneck rodent control. We'll keep both your home and family safe, that's our promise to you.
Ant Control in Mamaroneck
Ants may be little, but their uncanny ability to get into your house regardless of the season makes them a massive problem for any homeowner in Mamaroneck. Family-owned and operated since 1974, we at Suburban Pest Control utilize cutting-edge ant-removal methods to ensure these tricky pests never bother you again. We can eliminate colonies of a variety of species, such as:
Carpenter Ants
Odorous House Ants
Pavement Ants
And More!
Get Quick Relief From Ants
DIY solutions for ant infestations can often end up wasting valuable time and money, but our ant exterminators at Suburban Pest Control target ant colonies at their source and throughout your home to make sure that you enjoy long-term relief. We also create individualized prevention plans to keep future colonies from infiltrating your home - guaranteed. When you partner with us for ant control in Mamaroneck, we'll keep your home ant-free by: 
Running a close inspection of your home for any potential hiding places and entry points
Creating a personalized Mamaroneck ant treatment plan for complete ant removal and prevention
Utilizing family-friend products with pest-specific labels
And so much more!
T.A.P. Insulation in Mamaroneck
If you want to reduce energy costs in your home while keeping pests out, you've got to check out T.A.P. insulation. T.A.P. stands for Thermal Acoustical Pest control, and is made from recycled newspaper and borate (boric acid), a naturally occurring substance that kills pests. We blow T.A.P. insulation into your attic using big hoses, ensuring no spots are missed, and it works to improve the heat/cold retention of your home while killing common pests.
Our attic insulation services with T.A.P. benefit you in several ways, such as:
Saving you money on heating and cooling your home.
Killing pests like cockroaches, ants, termites, and more.
Reducing outside noise so your home is quieter.
Deterring rodents because they don't like boric acid.
Protecting your home permanently with a lifetime warranty.
As an upcycled material, T.A.P. insulation diverts hundreds of tons of newspaper from the landfill every year. It also reduces the amount of energy drawn from the grid by homes in Mamaroneck, so you can feel great about your attic restoration. Get in touch with us today for a free attic estimate!
Rest Easy In Your Pest-Free Home
Pests shouldn't be able to determine whether or not you get to rest! When you partner with Suburban Pest Control, you'll be able to rest easy knowing that pests can't come into your home and disturb your sleep whenever they feel like it. Our Mamaroneck pest control services come with a 100% Satisfaction Guarantee, so let us know if pests returns and we'll make it right.
Our Guarantee
Should pests persist in between scheduled treatments, simply let us know and we'll re-service your home for no additional cost to you. That's our guarantee to you!
Image