Get 10% off the Best Pest Control in Bronx
Pest Control in Bronx
Since 1974, our main concern has been keeping your Bronx apartment or home, including Riverdale, protected from pest unwanted pests, and doing so in an efficient manner with a friendly face that you can trust.
At Suburban Pest Control, we want to make sure that you and your loved ones get rid of your pest control problems as efficiently and quickly as possible. With our customized pest control program, our Bronx exterminators are highly-trained and prepared to remove your pest control problem and make sure that it doesn't happen again!
When you team up with our experienced and trusted team for pest control in the Bronx, you can expect:
A licensed exterminator to conduct an in-depth inspection, consulting you on the results.
A treatment plan customized just for you and the needs of your property.
Quarterly treatments, preventing new pest infestations from happening.
Structural repairs, keeping new pests from finding their way inside.
Image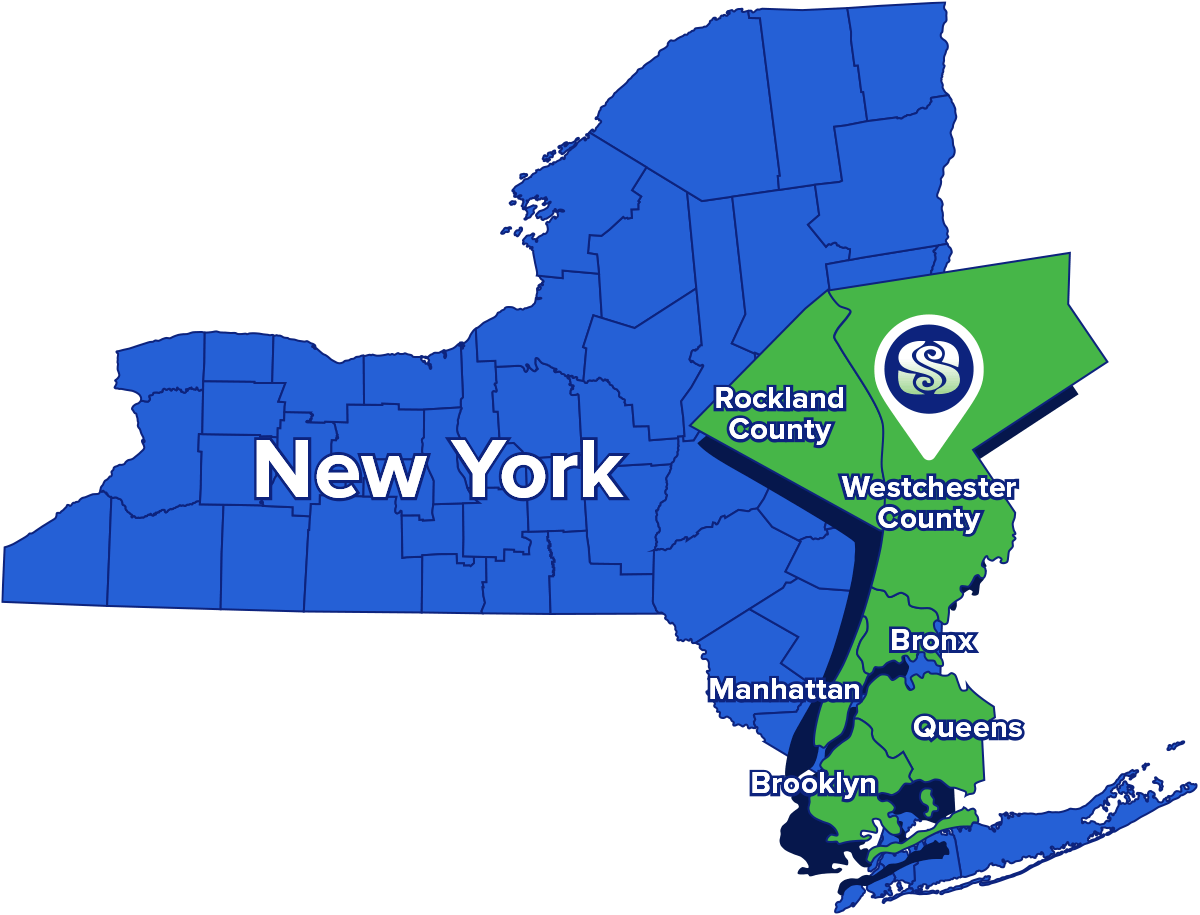 Get 10% Off Your Initial Service
Pest control can be expensive, but the investment is well worth it! When you partner with Suburban, we make it easier to invest in your family's safety when you sign up for our yearly program. We're offering an instant savings of 10% on your initial service when you sign up today.
Customer Service You Can Rely On
Suburban Pest Controls exterminators in the Bronx are highly-trained and seasoned in their line of work. No matter if your problem is large or small, we are capable of getting the job done, allowing you and your loved ones to feel relief and comfort in your home or apartment! Our pest control program covers all your general house pests, including:
Ants
Roaches
Bees
Stink Bugs
Rodents
Wasps
And more!
We Offer FREE Quotes
Pest control shouldn't be expensive. That's why, on all our Bronx pest control services, we offer free quotes so you can begin protecting your home— and your wallet— from pests as soon as possible. 
In addition to our free quotes, we offer several discounts on our pest control services. Senior citizens can receive 10% off their services. We also offer one month free when you prepay for the entire year, giving you the best services at the best possible price.
Rodent Control in The Bronx
Are rodents taking over your Bronx home? At Suburban Pest Control, we know how stressful a rodent infestation can be. That's why we have created our rodent control strategy, a plan that has allowed our trusted, experienced exterminators to efficiently remove rodents like mice and rats since 1974.
The Experts Since 1974
With our Bronx rodent control, you can expect a friendly exterminator to quickly arrive at your home or apartment, inspect the property, gage the severity of your infestation, and create a customized plan for extermination and removal of your infestation. A Suburban exterminator will use bait and mechanical traps to exterminate your rodent infestation and remove them from the property. After removal, an experienced exterminator will conduct a rodent exclusion process around your property, ensuring a lasting solution.
Bed Bug Treatments in The Bronx
If you have bed bugs, you're all too familiar with the sinking feeling of wake up to a link of red bumps on your body. At Suburban Pest Control, we understand the urgency to have any bed bug problem remediated, which is why we are proud to offer our Bronx bed bug treatments. Incorporating the cutting-edge HEPA vacuum system and our steam vapor system, our Bronx bed bug treatment plan will take care of your bed bug infestation quickly and efficiently! Don't waste precious time with DIY methods that don't work, and can drive bed bugs even deeper into your home— get the job done right the first time, with professional bed bug treatments from Suburban Pest Control!
Your Family Can Rest Easy With Suburban
Our team at Suburban Pest Control has invested in the best quality equipment so you have the best quality results. Our system provides a hypoallergenic population reduction with a deeper penetration when it comes to the elimination of bed bugs.
Our bed bug treatment in the Bronx includes:
Our hypoallergenic HEPA vacuum system to vacuum the mattress, box spring, cracks, and crevices throughout the infested area. The purpose of this stage is to capture and remove any cast skins, nymphs, adults, and loose eggs that may be impervious to pesticide applications. 
Use of our steam vapor system, applying 240-degree steam for deep penetration of the mattress and other infected areas. This is an alternative option for our bed bug treatment. 
Pesticide applications to kill any final bed bugs that may have survived the first to steps. 
Mattress encapsulation. For an additional charge, we install a protective cover over your bed and box spring, ensuring a bed bug infestation can't return to that bed.
Termite Treatments in The Bronx
Stop termites from causing costly damage to your home's infrastructure! Every year, termites cause over $5 billion in damage to homes in the US every year. If you suspect your home has termites, or you're ready to protect your biggest investment, you need the best termite treatments in the Bronx! At Suburban Pest Control, we've been specializing in termite control since 1974, so you know you're in good hands!
In-Depth Inspections for Your Family's Protection
Suburban Pest Control is excited to offer our professional termite treatments in the Bronx. Our exterminators will take all measures to ensure that your termite infestation is removed, making sure you and your loved ones are safe in your home. One of our friendly, experienced termite technicians will perform an in-depth inspection of your home, crawl space, and any other area that could possibly be infested with termites. Because we only hire the best local Bronx exterminators, you know your home is in good hands. 
Based on the intensity of your infestation, our highly-trained exterminator will create a plan with the best treatment available for your problem. Preventative treatments and yearly inspections will make sure your termite infestation is gone once and for all.
Cutting-Edge Technology, Safer Solutions
EXPERIENCE THE POWER OF SENTRICON
When it comes to our termite control services, we provide top-notch service, setting us apart from the others. We also use the most up-to-date technology to keep your home ahead of termites. We use the highly technical Sentricon® Always Active termite system. This is the most aggressive termite treatment available, with high levels of speed and efficiency. When in the hands of our expert termite technicians, we can pinpoint the precise location of termites in your home, taking the bait to the termites, rather than waiting for them to take the bait. You don't want to rely on DIY treatments when it comes to the protection of your home. 
Local, Risk-Free Pest Control
No matter the pest, our team at Suburban Pest Control can handle it. As a local company, we know which pests are here in the Bronx, including Riverdale, and how to effectively get rid of them. We're so confident in our services that we offer a 100% Satisfaction Guarantee. If you're unhappy with your service for any reason, just let us know, and we'll do whatever it takes to make it right – that's our promise to you!
Our Guarantee
Should pests persist in between scheduled treatments, simply let us know and we'll re-service your home for no additional cost to you. That's our guarantee to you!
Image