Get 10% off the Best Pest Control in Scarsdale
Pest Control in Scarsdale
Whether it's roasting marshmallows over the fireplace to escape the New York winter chill, or having friends over for a grilled meal in the heat of summer, Scarsdale is the perfect place for relaxing in your home with friends and family, but it doesn't take much to make your space uninhabitable. If you are tired of worrying about keeping creepy-crawlies from invading your space, it's time to turn to the experts!  
Get 10% Off Your Initial Service
Pest control can be expensive, but the investment is well worth it! When you partner with Suburban, we make it easier to invest in your family's safety when you sign up for our yearly program. We're offering an instant savings of 10% on your initial service when you sign up today.
Image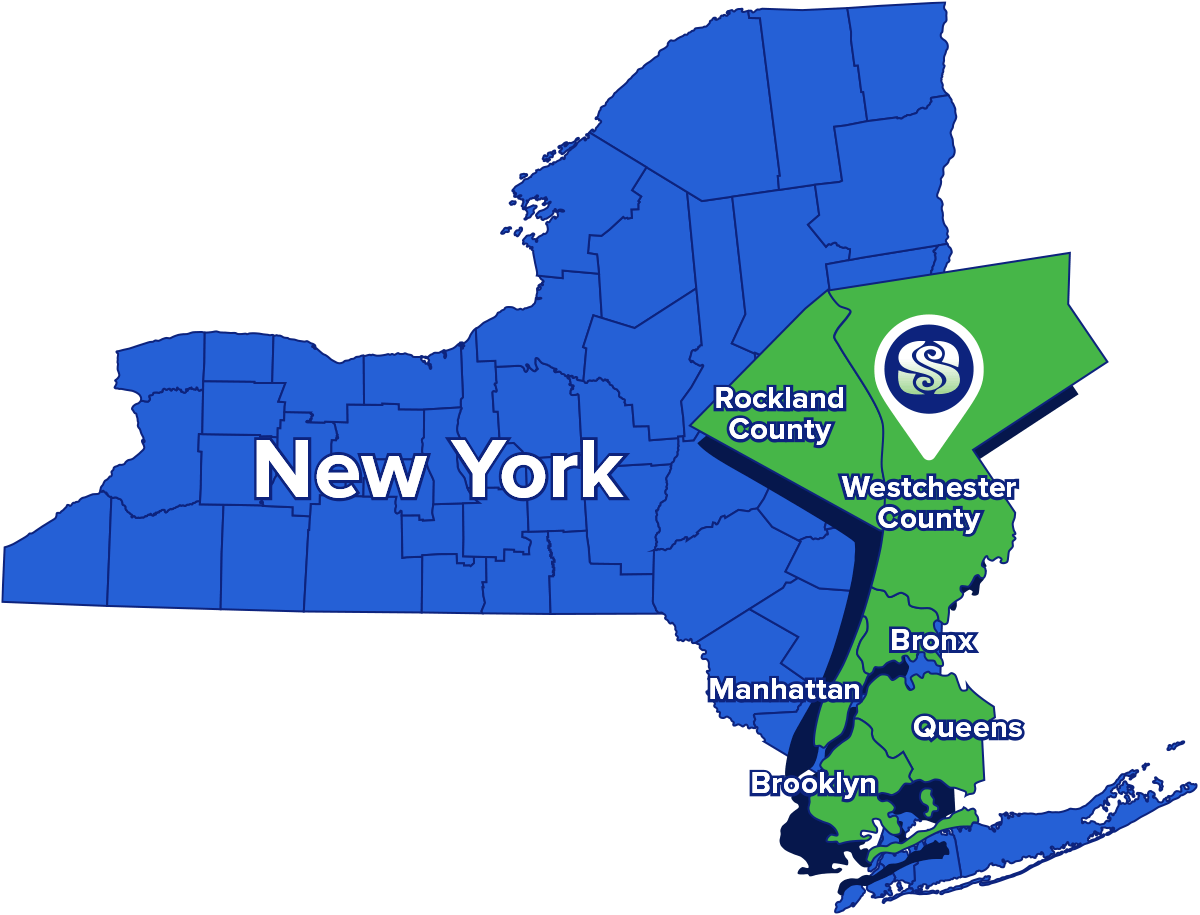 Pest Control by the Experts
Here at Suburban Pest Control, we have the tools and tricks you need to eliminate household pests in a fast and effective way.  Whether you're trying to get rid of an infestation or prevent one from occurring, our Scarsdale pest control will protect your home from:
Ants
Rodents
Roaches
Spiders
Stink Bugs
Stinging Insects
And more!
When you partner with us for pest control in Scarsdale, we will provide you with:
An in-depth pest control inspection and consultation
A custom treatment plan implemented by a skilled exterminator
Four seasonal treatments to proactively prevent future infestations from occurring
Structural repairs to close off access points and keep pests out
Your Family Will Never Have to Worry About Pests
Here at Suburban Pest Control, we offer seasonal pest control treatments in Scarsdale to ensure that your home and yard are liveable throughout the year – because enjoying your home shouldn't have an off-season! When you partner with us for quality pest control in Scarsdale, you can expect 4 tailored seasonal treatments including:
Winter - An exterminator in Scarsdale will inspect and treat your home's attic and crawl space to eliminate critters seeking refuge from the outdoor elements. This visit also includes applying a treatment to help manage year-round pests like spiders and water bugs.
Spring - A Scarsdale exterminator will inspect and apply a treatment to the outside of your home, using external applications to keep pests from ever entering your home. They will also use granular bait application and application of tamper-resistant rodent bait stations to target ants, rodents, and other critters that may be roaming around your property.
Summer - An exterminator will inspect and treat your home for common summer pests, like millipedes, bees, wasps, and more.
Fall - An exterminator will provide an inspection and carry out a treatment to prevent overwintering pests from seeking entrance to your home for their long winter hibernation. They will also treat attic and crawl spaces to keep rodents from invading as the temperatures cool.
Your Family Deserves the Best Pest Protection
Finding pests in your home can ruin a family game night or dinner party in no time, making time spent with friends and family stressful and uncomfortable. As a family-owned and operated business since 1974, Suburban Pest Control has what it takes to keep your home pest-free and party-ready. With our 100% satisfaction guarantee, you can be sure that we will go above and beyond to make sure you are satisfied with our service! Give us a call today at 646-461-8109 to get started on your journey toward a pest-free home.
Bed Bug Treatment in Scarsdale
When bed bugs invade your home, getting a good night's sleep can be almost impossible. Instead of resting, you're left tossing and turning, and greeted by unsightly bites when you wake up. Luckily, you don't have to battle bed bugs alone! Our bed bug treatments in Scarsdale are here to bring you quick and effective relief, helping you take back your home from these unwanted nuisances.
100% Satisfaction Guaranteed   
Sharing your home with bed bugs is stressful enough, getting rid of them shouldn't have to be. That's why we've worked hard to create a hassle-free, fast-acting process to eliminate and prevent bed bugs—all you have to do is give us a call at 646-461-8109 and we'll take care of the rest! When you choose Suburban, our bed bug exterminators will:
Remove 99.7% of existing bed bugs, along with their shed skins, by using a hypoallergenic HEPA vacuum system on your mattress, box spring, baseboards, and other affected areas.
Use 240 degree steam to target bed bugs that are hiding deep in the crevices of your mattress or other hard-to-reach places.
Treat as needed with advanced desiccants and residual sprays to ensure no bed bugs are still in your home.
Install a protective cover on your mattress and box spring to prevent future bed bug infestations, for an additional charge.
100% satisfaction guaranteed or we'll come back and re-treat to make it right.
Rodent Control in Scarsdale
Rodents are an unwelcome surprise for any homeowner. Here in Scarsdale, these destructive pests are a common nuisance—and few store-bought solutions can effectively remove rats and mice. That's where Suburban Pest Control comes in. Since 1974, we've been proud to provide quality rodent control in Scarsdale. Our services are backed by 24/7 availability, the best techniques for rodent extermination in Scarsdale, and our satisfaction guarantee. When you work with us, you can expect the following:
A detailed inspection to assess the state of your rat infestation.
Baiting, trapping, and removal of rodents.
Advice from expert exterminators on how to make the most of your treatments.
Exclusion work to keep rodents gone!
Save 10% on Rodent Control
You've wasted enough money on rat poison and mouse traps. If you're ready for expert assistance that removes mice and rats once and for all, you're ready for Suburban Pest Control. As a locally-owned company, we believe that creating satisfied customers is the most important part of our job. To give you the best experience possible, we offer competitive deals and coupons—in fact, new customers can get 10% off their initial treatment for rodent control in Scarsdale.
Termite Treatment in Scarsdale
Termites are one of the most damaging pests you can deal with as a homeowner. These insects are notorious for swarming in the spring and laying siege to homes in both rural and urban environments. The extensive damage they cause will not only lower your home's value but is also rarely covered by homeowners insurance. If you want to secure your home against termites, let Suburban Pest Control make things easy for you with our termite treatment in Scarsdale.
Termite Protection For the Long Haul
Our termite treatment in Scarsdale involves a thorough termite inspection and prevention process that gets rid of termites and keeps them gone. When you partner with us for termite treatment in Scarsdale, you can expect the following: 
A detailed termite inspection of your home to identify the species of termite (subterranean termite, drywood termite, or dampwood termite) infesting your home.
From there, we'll establish an action plan to eliminate all termites in the swiftest manner possible.
We'll employ professional treatment, including the proven Sentricon Above Ground Bait Station.
We'll put preventative measures in place to establish a protective barrier around your home.
In-Depth Termite Inspections Since 1974
Here at Suburban Pest Control, we've spent decades perfecting our termite treatment in Scarsdale in order to give you the best termite treatment possible at prices you'll love. Our excerpt termite exterminators will conduct a thorough termite inspection and rid your house of these pests as fast as possible.
Ant Control in Scarsdale
While one ant in your house may not seem like a big deal, it can quickly turn into hundreds of ants swarming your countertops. Once they're inside, ants can contaminate your food, damage your home, and inflict painful stings, which is why it's important to take action as soon as possible. Our ant control in Scarsdale targets a variety of ant species, including:
Odorous house ants
Pharaoh ants
Carpenter ants
Pavement ants
How to Get Rid of Ants In Your Home
When it comes to ants, you need professional ant control in Scarsdale. DIY ant control treatments may seem promising, but they're ineffective and can even worsen the ant infestation by driving them deeper into your home. Our expert exterminators, on the other hand, get to the source of the problem, eliminating ants and giving you lasting relief. When you trust our ant exterminators in Scarsdale, we will:
Carefully inspect your home to accurately determine what kind of ants you're dealing with.
Create an ant treatment plan that's customized to fit your specific needs to get rid of ants as fast as possible.
Use a combination of non-repellent products and effective baits to safely kill ants.
Address your questions and concerns to keep you informed throughout the entire process.
Back our ant control services with a satisfaction guarantee—if you aren't happy with your results, we'll return to make things right
TAP Insulation in Scarsdale
If you're searching for a way to keep pests out of your home and save on energy costs, look no further than our TAP Insulation in Scarsdale! We use loose-fill cellulose insulation that's made from ground-up newspapers treated with a borate solution that wards off pests. By filling every crack and crevice of your attic, we keep pests out while keeping your home cool in the summer and warm in the winter.
Benefits of our attic insulation services include:
Permanent pest control backed by a lifetime guarantee.
Acoustical control to prevent road noise or loud neighbors from bothering you.
Increased fire resistance, which means less damage to your home.
Protection from mold and mildew growth.
Reduced heating and cooling costs
Our Guarantee
Should pests persist in between scheduled treatments, simply let us know and we'll re-service your home for no additional cost to you. That's our guarantee to you!
Image