Image
Getting Rid of Cockroaches Since 1974
100% Satisfaction Guaranteed!
Cockroach Control in New York
Here in New York, you see all kinds of pests roaming around, but the most common are roaches. These pests can contaminate food, induce allergies, but, more importantly, make you uncomfortable in your own home!  That's why our knowledgeable, local cockroach exterminators are here to provide you with quick relief.
When you partner with us for professional roach removal services, you can expect:
A comprehensive inspection performed by one of our specialized exterminators.
Open communication to ensure your needs are taken into consideration.
Exceptional customer service by local professionals.
Insights to help seal entry point to prevent future infestations.
Strategic placement of gel bait to combat the infestation at its source.
Spray treatments, depending on the severity of the infestation.
A free, follow-up appointment to reply bait as needed.
Our 30-day warranty to make sure cockroaches are completely gone.
And more!
Please note that we do not utilize foggers, also known as cockroach bombs, as these treatments are not very effective and can jeopardize the health of your kids and pests. We instead use a gel-based treatment method, which uses a gel that attracts roaches and kills them after ingestion. The bait will also make its way back to the colony, allowing us to get rid of roaches for good.
The Most Effective Cockroach Treatment Method
When you join forces with our trained exterminators in New York, we will implement revolutionary bait technology in your home. This technology contains a food attractant combined with abamectin, a highly effective insecticide. Here's what else our roach bait technology offers:
Simple crack and crevice application: our New York roach exterminators apply treatment in cracks and crevices that roaches live in, away from your personal living space.
Efficient and long-lasting results: you can generally expect several months of control from a single application.
Low odor and toxicity: the formulation is virtually odorless and contains a minimal amount of its active ingredient, which has very low toxicity.
Once you've contacted one of our expert New York roach exterminators, you will want to prepare the treatment areas. Some of the things you can do to prepare are emptying out cabinets, removing bags and boxes that can harbor insects, removing all exposed food, and cleaning areas where food particles and debris may accumulate such as under the refrigerator.  Here are five more roach removal methods.
Trust Your Local New York Roach Exterminators
As a family-owned and operated business, we understand the significance of providing our neighbors with services that are dependable. With experience in how to get rid of roaches since 1974, you can trust that our New York technicians will provide you with professional and effective treatments. We're so confident in our local cockroach treatment that we offer a 100% satisfaction guarantee! If you are ever unhappy with our service, let us know and we'll do what we can to make it right.
Common Signs of a Cockroach Infestation
Roaches are nocturnal, so chances are you won't come into direct contact with them during the day unless you have a particularly bad infestation. So, aside from seeing a roach scuttle across your kitchen countertop, there are several other signs of signifying a roach infestation:
Fecal droppings: these may appear like coffee grounds or black pepper.
Egg casings: roaches produce egg casings that are long, rounded, and brownish in color.
Unpleasant smells: some species of roaches may emit a pungent, musty odor, so be on the alert if you notice this stench in your home.
Dead cockroaches: roaches tend to hide out, so check cabinets, under the stove, and behind large appliances, if you are suspicious of an infestation.
If you've been noticing any of the indicators listed above, get in touch with your local exterminators as soon as possible! We will provide an inspection of your home and implement our cockroach removal program in New York to relieve your home of all the different types of roaches and the threats they bring along with them!
We Offer German Cockroach Treatments
German roaches are two of the most prominent household cockroaches across New York City and the surrounding areas. Our homes are the perfect habitat for them—providing warmth, shelter from the elements, water, and an ideal breeding ground—allowing them to thrive year-round. If you find cockroaches in your kitchen or bathrooms, especially near sinks, dishwashers, stoves, and other areas that provide water and warmth, chances are it's a German roach infestation.
Not only do these pests give off a terrible scent, but they can also carry salmonella and other diseases into your home, irritate asthma and other breathing conditions, contaminate food products, and just make you feel uncomfortable. If you see these pests in your home, don't delay in calling Suburban. With a short reproductive cycle and the ability to produce a lot of young in a very short time, German roach infestations can get out of control fast.
Our Guarantee
Should pests persist in between scheduled treatments, simply let us know and we'll re-service your home for no additional cost to you. That's our guarantee to you!
Image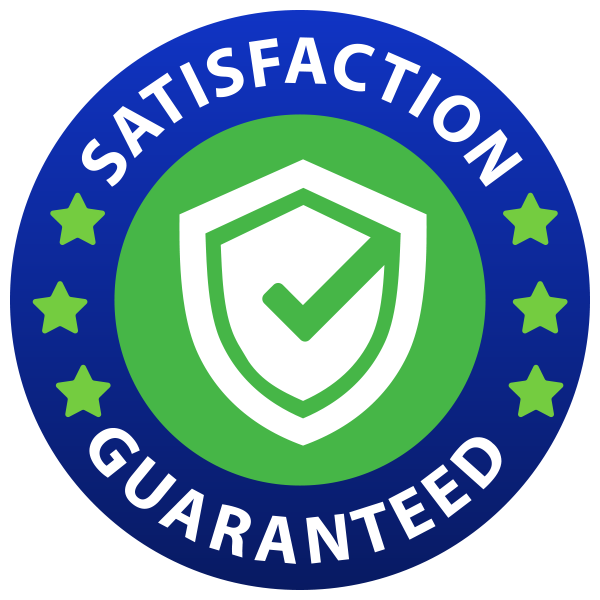 Areas We Service
Areas We Service in New York
Our family has been proudly serving the Westchester County and New York City area with quality pest control solutions since 1974. We know this area, and the pests that are found here, like no other, and are able to create customized pest control plans to better suit your needs!
Image