Have a Pest-free Home in Westchester County Once Again
What kind of problem are you having? Select all that apply.
Pest Control in Westchester County
The local exterminators at Suburban Pest Control always have your best interests at heart, because we want to give you and your family a safe and comfortable place to live. Since 1974, we've provided straightforward and effective pest control in Westchester County. We strive to make all of our services as hassle-free as possible. Here's how our process goes:
First, we'll conduct a thorough inspection of your home - looking for the signs of pest activity and identifying any potential entry points where pests might be finding their way into your house.
Then, we design and carry out a customized pest removal plan that eliminates every pest in your home.
We'll follow up with seasonal visits to keep future infestations at bay, using preventative treatments that work year-round.
We'll also repair any openings or structural damage that lets pests sneak inside your home.
Whether you're already facing an infestation or just looking for a way to prevent pests from getting inside in the future – we can help!
Image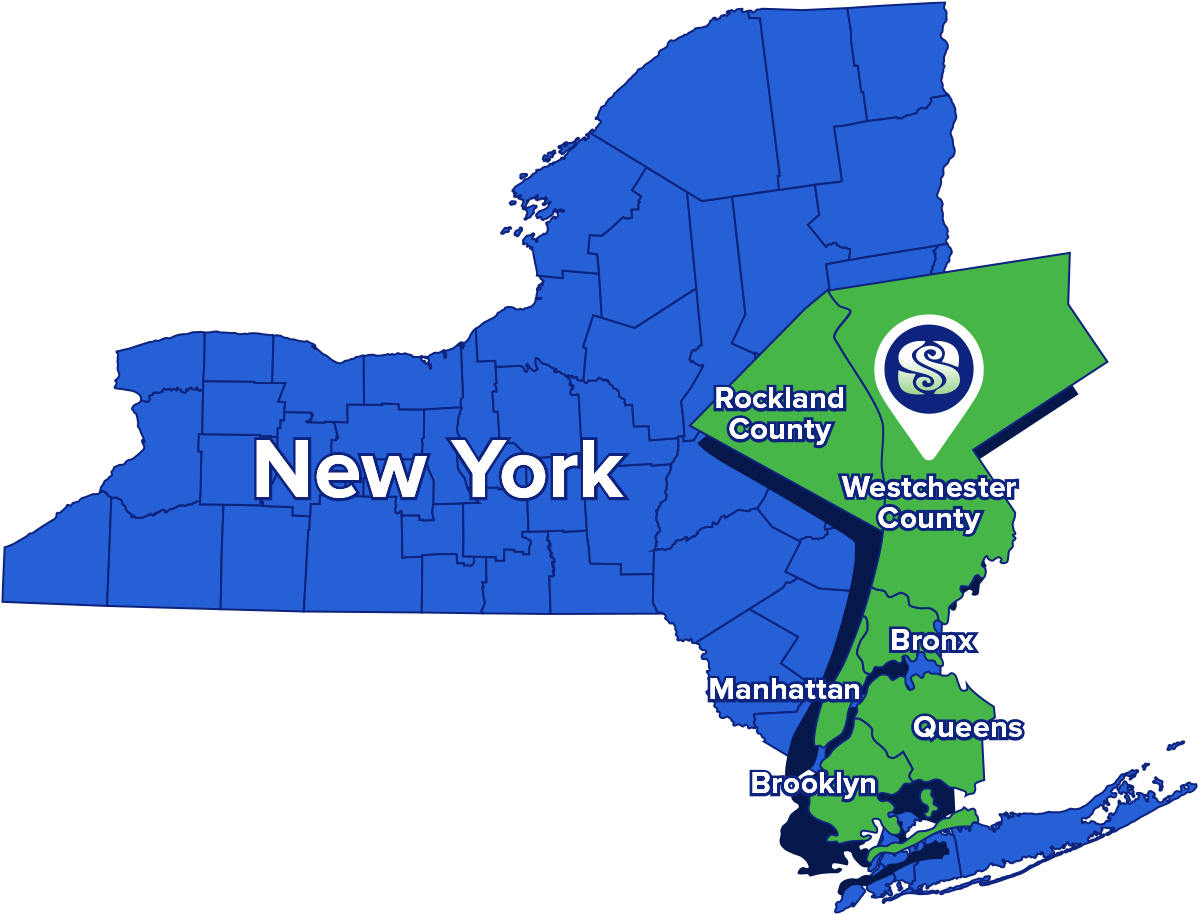 Keep Pests Away For The Long Haul
Having pests in your home can make you want to climb the walls, which is why getting rid of your pest problem is always our top priority. Our highly trained Westchester County pest control experts can handle an infestation of any size or severity. We're prepared to deal with any sort of pest, including:
Rodents
Ants
Roaches
Bees
Wasps
Stink Bugs
And more!
Rodent Control in Westchester County
If rats or mice have moved into your home, it may feel impossible to feel comfortable again until your rodent problem is solved. Thanks to our many decades of experience, we've perfected the art of rodent control in Westchester County, and our experts know precisely how to eliminate rodents form your home.
When one of our Westchester County rodent experts arrives at your door, they will inspect your property for signs of rats or mice. Based on their findings, they will develop a personalized rodent removal plan, using bait and mechanical trips to eliminate the population around your property.
You can trust that our Westchester County rodent control methods are tough on rats and mice in your home, but won't harm your family or pets. What's more - once the rodents are completely gone, we'll rodent-proof your home to make sure that they can't get back inside!
Bed Bug Treatments in Westchester County
It's incredibly difficult to escape bed bugs once they take over your home, so let us take care of them so you can rest easy again! Using a cutting-edge HEPA vacuum system and steam vapor technology, Suburban Pest Control will clear your home of bed bugs in no time. Our bed bug treatments in Westchester County comes in many forms, including:
HEPA vacuuming of your home, including the mattress, box spring, and other difficult-to-reach places, removing up to 99.7% of these parasitic pests.
Steam vapor system, which reaches deep into the mattress, box spring, and other hard-to-reach areas in your home.
Spray treatments, getting into every crack and crevice where bed bugs live and breed.
Mattress encapsulation. For an extra charge, we'll install a protective barrier around your mattress and box spring, keeping these pests out of your bed.
Highly Effective Bed Bug Removal
Thanks to our high-quality HEPA vacuum system, our Westchester County bed bug control specialists are able to remove up to 99.7% of the bed bugs. Our highly effective chemical treatments are then able to finish off the remains of the infestation. As for our steam vapor system, this treatment lets our experts eliminate your bed bugs through the high-temperature vapor. This method gets rid of bed bugs that may be hiding inside your mattress, carpet, or any other hidden crevice.
Termite Treatments in Westchester County
Termites have no problem tunneling through your home and causing damage to your greatest investment. Let Suburban Pest Control take control of your termite infestation before they have a chance to cause extensive damage, and we'll preserve your home while protecting it from future termite outbreaks. With our termite control in Westchester County, here's what you can expect:
Our experts will inspect your home carefully, checking every available space for signs of a termite infestation.
Based on their findings, our experts will create a custom plan for your home and eliminate each termite colony.
We'll follow up with preventative treatments to ensure that termites will never bother your home again.
Get Year-Round Protection With Sentricon
No company deals with termites like Suburban Pest Control, thanks to our Sentricon Always Active termite system. This aggressive form of treatment is effective, quick, and unobtrusive around your home. These bait stations let our Westchester County termite experts bait the termites, instead of waiting for the termites to find the bait on their own.
Ant Control in Westchester County
Once you start to see ants around your home, chances are there are many more where those came from. Before the ant invasion intensifies, you owe it to yourself to get thorough, lasting relief that the usual DIY methods just can't provide.
Targeted Ant Removal You Can Trust
All ants can invade your privacy at an alarming rate, but not all ant treatments are alike. Suburban Pest Control exterminators can classify which common ant you're dealing with in order to ensure the most effective, lasting treatment. Some of the most common ants in Westchester are:
Odorous House Ants
Pharaoh Ants
Carpenter Ants
Pavement Ants
Matching the type of ant to its treatment is vital to get rid of ants in your home. From there, you can trust our recurring services that keep ants away so that future invaders don't stand a chance. And that's backed by our satisfaction guarantee!
T.A.P. Insulation in Westchester County
Thermal Acoustical Pest Control Insulation, or T.A.P., is a highly effective insulation method that is also E.P.A. approved for the control of common household pests. It is dense enough to outperform traditional insulation in scientific testing but light enough to fill in the nooks and crannies where pests like to hide. There, it eliminates insects with the power of borate solution mixed into the material. This innovative, earth-friendly attic insulation services can only be installed by a licensed pest control specialist.
If you're considering an attic restoration in Westchester County, or have recurring pest problems that don't seem to quit, our T.A.P. insulation services can help. When you choose T.A.P. insulation from Suburban Pest Control, you'll receive benefits like:
Lower energy bills from improved temperature control.
Better mold and mildew resistance.
Excellent soundproofing and fire resistance.
Eco-friendly material made of newsprint.
Pest protection that lasts for the long haul, backed by our lifetime guarantee.
Guaranteed Service From Local Exterminators
Don't tolerate pests in your home for a second longer. Suburban Pest Control has been offering the highest quality of pest services in Westchester County since 1974 – but it's not just our exceptional results that have made us the most trusted name in the area.
In addition to exceptional customer care, all of our services come with a complete Satisfaction Guarantee! If you have any problems or issues with our services, let us know, and we'll fix your problem at no cost to you! Our local exterminators will do whatever it takes to make your home pest-free!
Our Guarantee
Should pests persist in between scheduled treatments, simply let us know and we'll re-service your home for no additional cost to you. That's our guarantee to you!
Image