Get 10% off the Best Pest Control in Yonkers
Pest Control in Yonkers
Suburban Pest Control has been protecting homes and apartments in the New York metro area since 1974, and we have the experience to show for it! With an emphasis on continued education for our team of exterminators in Yonkers, we combine old-school experience with cutting-edge pest control solutions, giving us the skill and expertise needed to handle pests problems of any size. 
Getting rid of pests quickly and efficiently is what we do best, so when you find critters in your home, Suburban Pest Control is the company for the job! Our highly trained team of Yonkers exterminators delivers the highest quality services. When you choose us for your pest control in Yonkers, you'll get complete protection from:
Rats
Stink Bugs
Bees
Wasps
Cockroaches
Mice
Ants
And more!
No matter the size or scope of your pest problems, we are here to help - We guarantee it! Our Yonkers pest control programs come with a 100% satisfaction guarantee, so you can have peace of mind knowing that we won't stop until you are completely satisfied with the work we've done. That's a service you can count on! Give us a call at 646-461-8109 to start today.
Image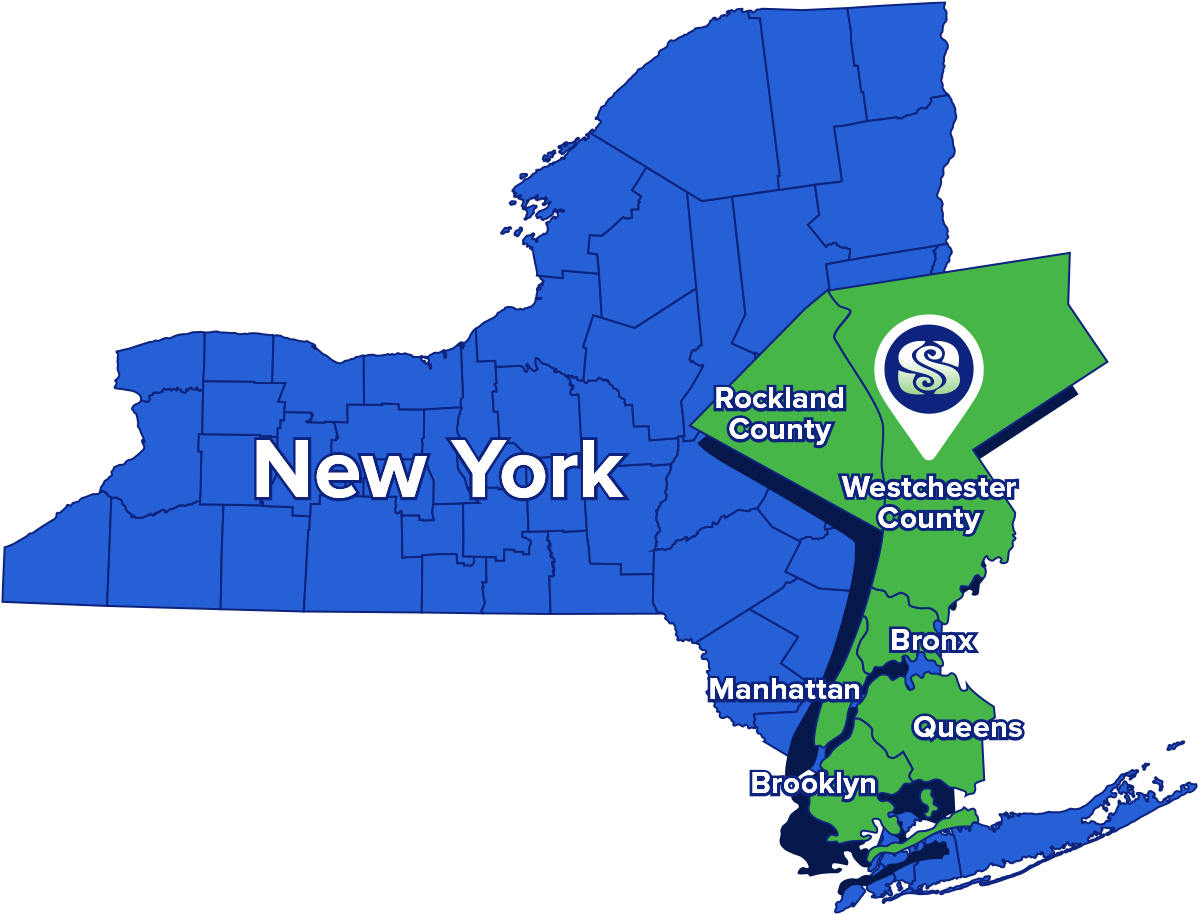 Get 10% Off Your Initial Service
Pest control can be expensive, but the investment is well worth it! When you partner with Suburban, we make it easier to invest in your family's safety when you sign up for our yearly pest control program. We're offering an instant savings of 10% on your initial service when you sign up today.
24/7 Pest Protection From Quality Exterminators
Getting bugs out of your home can be a hassle, so once they are out, you want them to stay out! That's why we've designed our Yonkers pest control services with a two-pronged approach: eradication, and prevention. 
No matter which of our pest control programs you decide is right for your family, you'll get year-round protection. We tackle small pest problems as they arise to prevent them from becoming big pest problems. This includes treating your attic and crawl space for winter pests, external applications to your foundation in the spring and fall to cut off common entry points all year long, and pest inspection and treatment for common summer pests like yellow jackets, pavement ants, and millipedes. 
By tailoring our Yonkers pest control services to each season of the year, you can rest easy knowing you have the protection you need to survive the year pest-free! We also have assembled a team of highly trained exterminators that are on-call 24/7 for your family's protection, no matter the season.
Pest-Free Living Starts With a FREE Quote
We offer free quotes on all our Yonkers pest control services so you can start kicking pests to the curb as soon as possible! Pest control shouldn't be expensive, so if you're looking for affordable pest control with top-notch service, give Suburban Pest Control a call today at 646-461-8109.
Rodent Control in Yonkers
When faced with a rat infestation it is nearly impossible to feel comfortable within your home or apartment. If you have relied on DIY methods to try to get rid of mice in the past, then you are well aware that they are just not enough. While they often provide temporary relief, they rarely get to the root of the problem. That is why rodent control in Yonkers is always best left to the professionals.
Here at Suburban Pest Control, our trusted mouse exterminators have rodent control strategy mastered. In fact, we have been keeping homes and apartments just like yours rodent-free since 1974!
When you team up with us for rodent control in Yonkers, you will not be disappointed. Our treatment strategy to get rid of mice includes:
A thorough rodent inspection by one of our local Yonkers rat exterminators to evaluate the problem and determine the severity.
Creation of a customized course of treatment using what was uncovered during the rodent inspection.
Baiting and trapping of the current rat infestation followed by a return visit one week later (additional follow-ups as necessary).
Sanitation of any affected areas as well as recommendations to ensure the treatment's longevity.
Rodent exclusion so they are unable to re-enter your home in the future.
100% satisfaction guarantee - we aren't satisfied until you are!
Termite Treatment in Yonkers
In the United States alone, termites cause about $5 billion in damage costs each year! Not only is repairing termite damage costly but, when they are left untreated, they have the potential to severely weaken the structure of your home. Let us help you protect your largest investment with our termite treatment in Yonkers.
Fast Results With Aggressive Termite Treatment
Here at Suburban Pest Control, we have specialized in providing top-notch termite treatments in Yonkers since 1974! Our Yonkers exterminators are highly trained to utilize the aggressive Sentricon® Always Active termite system, which not only rids your home of any current termite infestation but also protects it against future infestations.
These Sentricon® bait stations allow us to bring the bait right to the termites rather than waiting for the termites to find the bait. This method has the highest levels of efficiency and speed of all our treatment options and is sure to provide the termite control results you desire.
Our Yonkers termite control is always performed by one of our friendly and trusted technicians. When they arrive at your home you can expect them to:
Conduct a thorough termite inspection of your home, crawl spaces, and any other potential areas for a termite infestation.
Perform the best termite treatment available according to the severity and specific circumstances of your infestation.
Follow up with preventative treatments so you can be sure termites are unable to return.
Bed Bug Treatment in Yonkers
There are many reasons as to why you might be dealing with a bed bug infestation— traveling is one of them! No matter the cause, it can be quite frustrating trying to eliminate the pest! Here at Suburban Pest Control, we offer effective bed bug treatments in Yonkers that will leave you wondering why you hadn't called sooner.
Our highly-trained bed bug exterminators will offer you quick and efficient treatments that will ensure you no longer sleep alongside pests. Take back control of your home and your sleep today!
Here's what you can expect our exterminators to provide you with:
A thorough HEPA vacuuming by one of our expert technicians. This system will vacuum through all the hard-to-reach areas, removing 99.7% of pests.
A steam vapor system that permits us to supply bed bug treatment with deeper penetration.
Desiccants and residual sprays for targeted applications of treatment.
Encapsulation will ensure the prevention of a future bed bug infestation. If you are interested in bed bug-resistant covers, let us know and we can provide them at an additional cost.
A 100% Satisfaction Guarantee!
At Suburban Pest Control, our technicians work to provide bed bug removal services that give you peace of mind. That's why we utilize top-notch methods and formulas to guarantee effective results. You can count on us and our decades of experience to provide the bed bug treatments in Yonkers that you deserve!
Ant Control in Yonkers
If ants are taking over your kitchen, it's time for professional ant control in Yonkers. Our expert ant exterminators will find and eliminate ants, no matter where they're hiding—under the floorboards, in the pantry, tucked away in the bathroom, or anywhere in between. Our ant control treatments cover common ant species, including odorous house ants, pharaoh ants, carpenter ants, and pavement ants.
Guaranteed Protection from Ants
With our ant control in Yonkers, you don't have to worry about ants raiding your pantry or parading across your kitchen counters. We use effective, proven products and methods to get rid of ants in your house by getting to the root of the problem. Recurring ant control service options ensure your home stays ant-free, giving you one less thing to worry about. When you choose Suburban Pest Control as your Yonkers ant exterminator, you will get:
A thorough home inspection
Identification of what ants are in your home
A customized ant treatment plan
Baits and non-repellent products
Open communication to answer your questions 
Our 100% satisfaction guarantee
TAP Insulation in Yonkers
T.A.P Insulation is designed to keep unwanted pests from your home, deaden loud noises, and provide quality thermal protection during the winter months. You and your family deserve an attic restoration that also keeps pests and rodents at bay. At Suburban Pest Control, our safe and effective insulation treatment in Yonkers is coated with a borate solution, doubling as eco-friendly pest protection.  
When you get T.A.P Insulation in Yonkers with Suburban Pest Control, you're guaranteed many benefits like:
Lower energy bills. 
Superior fire resistance and soundproofing.
Pest protection that lasts is backed by our lifetime guarantee.
Protection from mold and mildew.
Insulation made from recycled eco-conscious products. 
Peace of Mind and A Pest-Free Home
You shouldn't have to live in fear of pests in your own home. Whether you have an infestation, or you want to protect yourself from the possibility of one, Suburban Pest Control has the tools and tricks you need to restore or maintain a pest-free home. If you're ready to entrust your home to the best pest experts in Yonkers, give us a call today! 
Our Guarantee
Should pests persist in between scheduled treatments, simply let us know and we'll re-service your home for no additional cost to you. That's our guarantee to you!
Image