Image

Get 24/7 Protection From Pests
100% Satisfaction Guaranteed!
The Best Pest Control in New York
Are pests taking over your home, leaving you feeling uncomfortable in your safe space? Allow Suburban Pest Control to step in and take care of your pest control problem. With our innovative pest control solutions and our expert Pest Protection program, we can guarantee you will feel at ease in your home again 24/7, 365 days a year.
If you are having a pest control problem in New York, we know how stressful it can be and how fast you want the problem solved. At Suburban Pest Control, our experienced, educated pest exterminators receive extensive training, preparing them to handle your pest control problem quickly and efficiently. Being experts in their respective fields, our exterminators are fully-equipped to handle even the most difficult pest control problems. With our pest control protection, we not only guarantee we get rid of the problem, but we also guarantee excellent customer service along the way. No matter what season it is, our trusted exterminators are ready to tackle your pest problem and leave you feeling relieved, once and for all! 
Save 10% on Our Local Pest Control
Great pest control should come at a great price. That's why, here at Suburban Pest Control, we offer new customers local pest control deals and other ways to save. When you sign up for our pest control packages, you can save 10% on your initial service. Check out our other New York pest control coupons to see how you can save money on great pest control today. 
Our Innovative Pest Control Protection
Pests are something that you never want to see in your home, so we know how uncomfortable it can be to have a pest control problem. That's why at Suburban Pest Control, we have incorporated our innovative Pest Control Protection program. Not only do we want you to get back your peace of mind, but we also aim to provide the best services in a friendly, timely manner. With our Pest Control Protection program, you can expect:
Image
An in-depth pest control consultation and pest inspection 
Implementation of a customized pest treatment plan for the best, most effective treatment
Four seasonal pest treatments designed to proactively treat your property before pests become an issue
Structural repairs, closing easy access points for pests at an additional costs
And more!
Pest Control for A Variety of Needs
Our pest exterminators are trained to tackle a variety of pest control needs. When it comes to eradicating your pest control problem, our exterminators are highly trained and experienced, we offer services such as:
Wasp Control
Stink Bug Control
And more!
Protection & Prevention, Whatever the Season
At Suburban Pest Control, we are not only concerned with eradicating your pest control problem but also to prevent any re-infestation. That's why with our Pest Protection program, we have formulated a seasonal treatment plan, ensuring your home is pest-free, no matter what time of the year. With this plan, a trusted, experienced exterminator will conduct four visits each year to proactively treat your property before a pest problem arises. Our seasonal pest control plan includes:
Winter Pest Control Service: An exterminator will inspect and treat your attic and crawl spaces, eliminating indoor foraging of pests who are escaping the winter elements. A friendly exterminator will also apply a pest treatment for the control of spiders, sowbugs, pavement ants, water bugs, and other year-round pests.
Spring Pest Control Service: An exterminator will inspect and apply a treatment via external applications, spraying the foundation and entry points of your home. Granular bait application to ant trails and insect harborages along your property is also completed, along with an application of tamper-resistant rodent bait stations, eliminating and monitoring rodent activity.
Summer Pest Control Service: An exterminator will complete an inspection and treatment for common summer pests. Spraying for pavement ants, wasps, yellow jackets, sowbugs, millipedes, spiders, and rodents, ensuring your home continues to be pest-free.
Fall Pest Control Service: An exterminator will provide an inspection and apply a treatment through external applications, spraying the foundation and entry points of your home to prevent the entry of overwintering pests, ones that like to hibernate in your home during the winter. An exterminator will also inspect and treat attic and crawl spaces, preventing the infiltration of rodents as winter approaches.
Pest Control From Local Exterminators since 1974
At Suburban Pest Control, your protection is our main concern. With professional experience in the pest control industry since 1974, our local exterminators are trusted in their respective fields. Our technical department is comprised of innovative experts, which develop cutting-edge solutions to eliminate any pest control issue, whether it be big or small. Intensively trained and fully equipped, our exterminators are ready to take on even the most demanding of pest control problems, outside the scope of our pest control program, including pests like:
Mosquitoes - Our mosquito reduction service uses green products to significantly lower the mosquito population around your property.
Bed Bugs - Our bed bug control treatments include conventional spray treatments, thermal treatments, and steam treatments, as well as pack-up services. 
Wood Destroying Organisms (Termites, Carpenter Ants) - These types of pests require involved treatments to fully eliminate.
Learn more about the other pests we can get rid of below.
Stinging Insect Control
As part of our summer service, Suburban Pest Control will treat your yard for stinging insects. While most are helpful for our environment, they can be dangerous to you and your loved ones. The most common stinging insect services we offer are:
Hornet Control

Wasp Control

Yellow Jacket Control

Cicada Killer Control

Ground Bee Control (also known as Digger Bees).
While many can look similar and have similar characteristics, both hornets and yellow jackets are actually part of the wasp family and can look similar, a professional will be able to tell the difference. If you see stinging insects around your home, give Suburban a call today at 646-461-8109.  
Stink Bug Control
The brown marmorated stink bug starts to make its way into New York homes during the fall. This brown, shield-shaped insect is attracted to the warmth in your home and can find a way in through vents, cracks, windows, and door frames. While these pests don't reproduce indoors or cause damage to your home, they have a rotten smell that's released when they are startled or squashed. Homeowners have been trusting Suburban Pest Control for decades to prevent and remove stink bugs in homes just like yours! 
Doing It Right While Saving You Money
Providing top-notch customer service with professional protection is our main priority at Suburban Pest. Not only do we want you to feel protected with our pest control services, we want our customers to feel like family, and that means not only protection of your loved ones and your home, but also looking out for your wallet. That's why we offer special discounts, like a 5% discount when you prepay for the year, making sure that when the problem gets to be too much, you receive excellent, trustworthy care.
We also offer a one month free discount for prepaying for the entire year, allowing our customers an opportunity to get the best service at the best possible price.​
Great Service, Guaranteed
While we are protecting your loved ones and your home, we are not just concerned with keeping your home pest-free, we are also concerned about providing the best possible service to our customers. With experience in the pest control industry since 1974, our staff is prepared to take care of your problems with a friendly face and a professional attitude. At Suburban Pest Control, it's simple – we aren't happy until you are! When you call, you can guarantee a trusted, friendly exterminator will provide you with top-notch care, every time.
Need pest control for your business? Check out our commercial pest control.
Our Guarantee
Should pests persist in between scheduled treatments, simply let us know and we'll re-service your home for no additional cost to you. That's our guarantee to you!
Image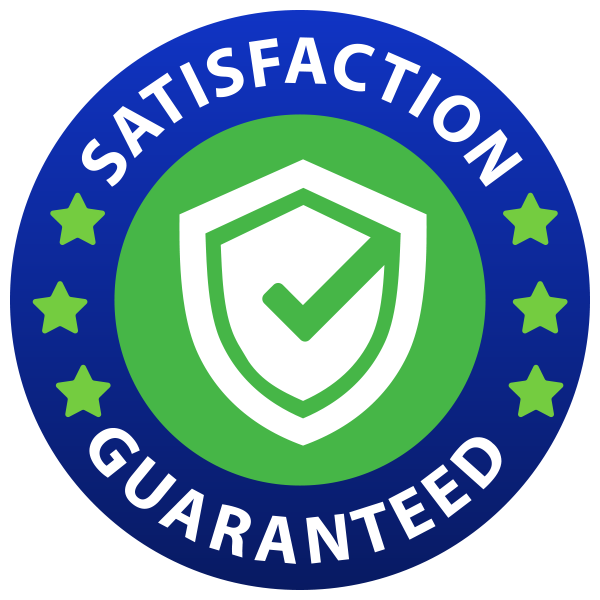 Areas We Service
Areas We Service in New York
Our family has been proudly serving the Westchester County and New York City area with quality pest control solutions since 1974. We know this area, and the pests that are found here, like no other, and are able to create customized pest control plans to better suit your needs!
Image